Nobody likes to do the same thing repeatedly without any variation in their routine, so why should fruits be any different? Sure, it's great to eat fruits as a sweet treat–and they're unrivaled in the dessert game–but that doesn't mean they don't have skills elsewhere.
In fact, when you start to look around, there are plenty of fruits waiting in the wings to be added to savory dishes. Here are 11 that we think are crying out to elevate a not-quite-there dish to delectable perfection.
1. Cherry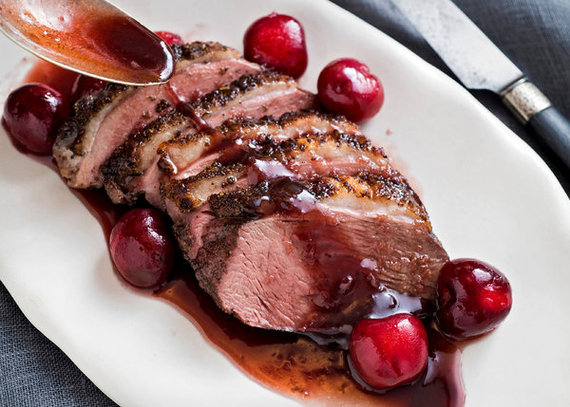 (Image: New York Times)
The dark, rich flavor of the cherry makes it pair perfectly with a charred cut of meat like short rib, or a perfectly seared duck breast. Basically any dish you'd pair with a full, fruit-forward red wine can be improved with some stewed cherries!
2. Apple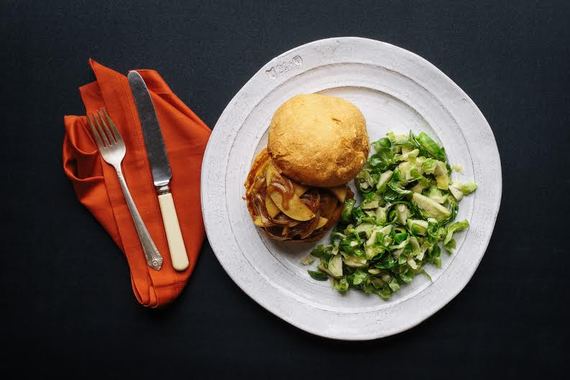 The bright acidity of an apple makes it pair beautifully with a burger, like in our Apple Cider Pork Burgers, which we paired with a shaved Brussels sprout salad. A good rule of thumb is that any dish where you'd typically use caramelized onions, you can substitute apples with a similar preparation.
3. Pineapple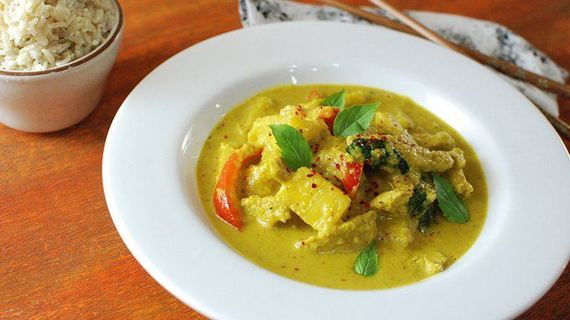 (Image: Tablespoon)
The tropical sweetness of pineapple makes it an excellent antidote to a dish so spicy that the heat is threatening to overwhelm the palate. Just add some chunks of pineapple to mellow out the spice and balance the flavors when you eat. The best part about savory pineapple is that even canned fruit will do.
4. Fig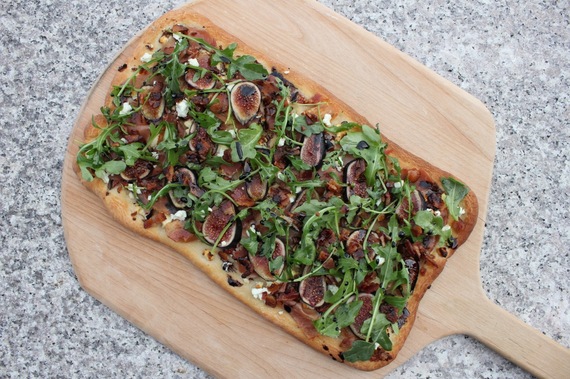 (Image: Domesticate Me)
Fig is so good at branching into savory that you can even serve it on a pizza! The warm, almost caramel-y taste of the fruit is a delightful complement to a prosciutto and goat cheese flatbread.
5. Strawberries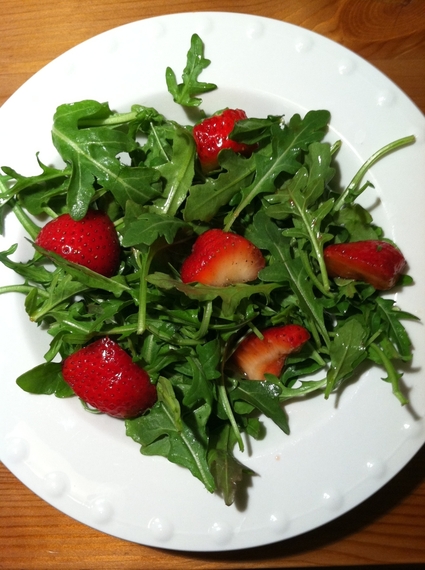 (Image: Mark Bittman)
Even though they're one of the sweetest, juiciest berries out there, strawberries need almost no additional ingredients to convincingly go savory. All you need do is slice them over a bed of arugula, add a balsamic reduction, and voila, a salad!
6. Pear

Pear is one of the sweetest fruits, so as a consequence, it can balance out a lot of other flavors on the opposite end of the spectrum. For example, in our recipe for Steak with Radicchio and Pear Salad, the honeyed-quality of the fruit balances out the bitterness of the radicchio, leaving you with a perfectly balanced dish.
7. Coconut and Lime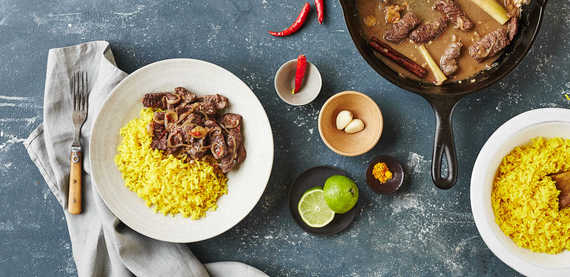 We're doubling up on these two because they both appear in our Indonesian Beef Rendang, one of the recipes we're sending out this week. The coconut mellows out the sauce, and the lime perfectly highlights the ginger, garlic, lemongrass, and Thai chili.
8. Mango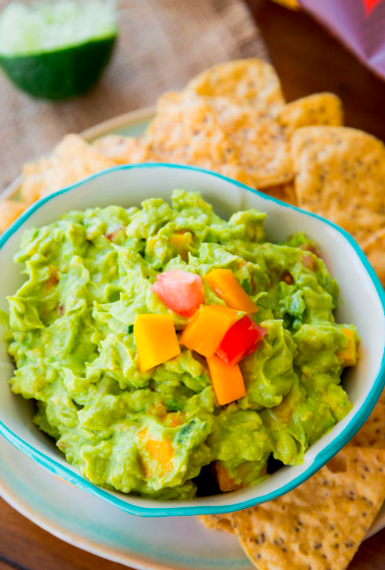 (Image: Sally's Baking Addiction)
You probably think you've seen everything when it comes to guacamole, but have you ever tried some with fruit in it? Adding mango to this smooth, creamy guac gives it a refreshing, juicy twist, especially when paired with the classic heat of a jalapeño.
9. Blackberries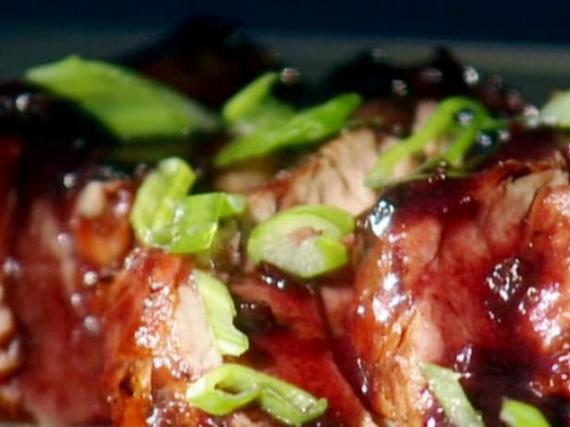 (Image: Food Network)
One savory place where fruits are almost always welcome is the glaze for a meat. We recommend using this blackberry and jalapeño glaze to marinate a pork tenderloin. You'll thank us later.
10. Peach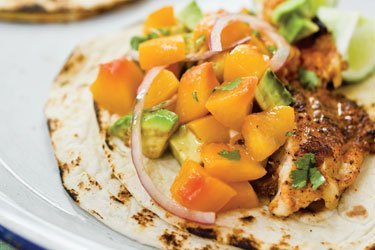 (Image: Georgia Peaches)
Who says salsas have to be made out of tomatoes? The flesh of a peach is firm and tangy, so it holds up to the fine dicing required for a salsa, and adds an exciting touch of vibrancy to an otherwise-familiar dish like fish tacos.
11. Orange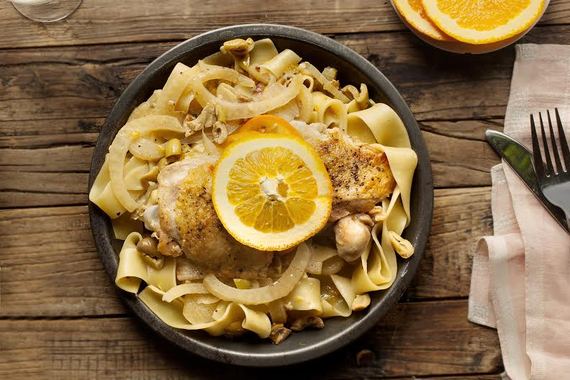 When you cook a citrus fruit like orange, the flavor mellows out quite a bit and you lose some of the acidity, which makes it an ideal companion for a meat and pasta dish like our Braised Chicken with Oranges and Fennel, which is served over pappardelle.
And that's just the start of the fruits that can improve a savory dish, so you no longer have any excuse for keeping them on the kitchen sidelines!
Plated is now extending a deal to Huffington Post readers: Click here to receive four meals free with your first purchase!
Follow Plated on Instagram, Twitter, Facebook or Pinterest.
Source: Huff Post