This is part of the #CareerAdvice series — featuring successful professionals who share their advice to people who would want to take their career to the next level.
With his extensive marketing experience in e-commerce industry, Chief Marketing Officer at Luxola.com, shares with us some of the most importance career experience he has learned so far. He highlights that one must be willing to take risks and follow his own instinct when tough career decisions are to be made.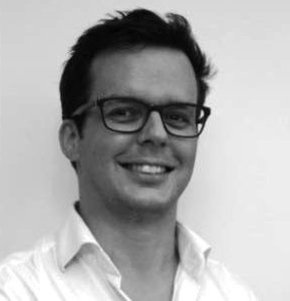 Adrien Barthel, Chief Marketing Officer at Luxola.com
Tell us a bit about how you started and highlights of your career
I started to discover the e-commerce industry during my last year at Grenoble Graduate School of Business, helping several entrepreneurs as a consultant to launch their ventures in France. Having lived abroad several years in emerging countries when younger, I wanted to move back to such environment, where everything is moving so fast and is yet to be done. Naturally, I started looking at South East Asia.
I started my career at Carrefour Indonesia in early 2011, as e-Commerce and Online Marketing Manager. We started at the prehistory of online marketing, and when I left, we had an e-commerce platform up and running in Jakarta, several mechanisms bridging online visitors and the stores, and 1,3M fans on Facebook (the biggest Facebook fan page of Carrefour Worldwide).
After two years there, I was frustrated by this pachydermic company where one need to do lots of politics and lobbying to move things. Around that time, I got to connect with Alexis, Founder of Luxola, that was looking to expand into Indonesia. I joined them in early 2013 as Country Manager Indonesia and launched from scratch the office in Jakarta. Within six months, the Indonesian venture was growing fast, and we had a solid team on the ground.
It was time for me to move to something else, and I relocated to Singapore from where I lead marketing and commercial projects as Group CMO.
If you could advise your 20-year-old self today, what would you tell him?
Don't only look at big companies. They might have big numbers, but you'll have more fun, will learn more and grow faster in startups
What has been the most valuable advice you've ever gotten when you were faced with challenges in your career
Follow your instinct. I was the seventh employee of Luxola. I joined them because I knew the company was providing the right answer to a growing demand in SEA. Lots of my friends and ex colleagues were surprised of my decision to move into the cosmetic e-commerce industry!
What would you advise those who are looking to take their careers to the next level?
There are no secrets, and you need to work on your chance factor: take all initiatives, do more, work more and it'll go just fine!
Learn more from Adrien by connecting with him on LinkedIn.
Enjoyed this? Watch out for the next #CareerAdvice series, or let me know who else needs to be featured next! Connect with me on Twitter and LinkedIn.
— This feed and its contents are the property of The Huffington Post, and use is subject to our terms. It may be used for personal consumption, but may not be distributed on a website.
Source: Huff Post