It was a "beautiful night," says Scotland-based tour guide John Alasdair Macdonald. So he went outside with his camera to snap some photographs of the stars.
That's when Macdonald, who runs the tour company The Hebridean Explorer, says he enjoyed a stroke of "sheer dumb luck," and captured a stunning image of a meteor in the sky over Loch Ness, per The Independent.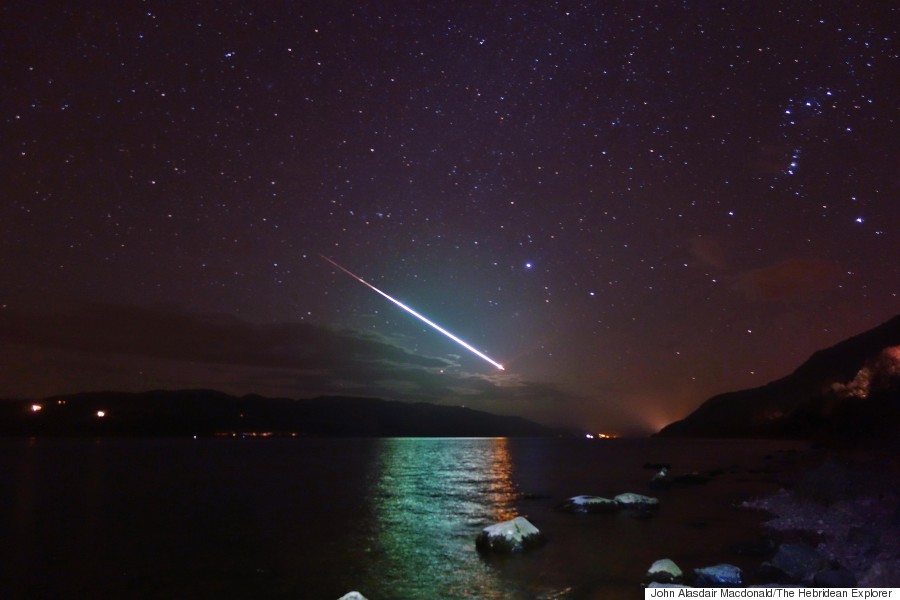 Macdonald, whose photograph went viral after he posted it on his company's Facebook page, told the BBC that the image was a total "fluke."
"I will never take a picture like that again," McDonald, who lives in Drumnadrochit, located on the west shore of Loch Ness, told the news outlet.
The image was captured on Sunday night during a meteor shower over Scotland. The Maryport Coastguard Rescue Team was reportedly deluged with phone calls that night from concerned citizens who feared that the flashes of light were distress "flares."
Source: Huff Post