He was Andy Warhol to many, Andrew Warhola to a few.
Yes, the Pop artist known for screen printing soup cans and memorializing Hollywood's flavor of the week in hypercolor was in fact a real person, with a real family. And that family, the Warholas, are now attempting to pay homage to their Factory-working relative with a documentary film named, of course, "Uncle Andy."
Warhol's great niece Abby Warhola and partner Jesse Best are behind the feature-length project and are currently raising funds on Kickstarter. They hope to collect $175,000 by April 2, 2015 — and they're currently skirting $20,000. "Uncle Andy" is not, according to the campaign, meant to be another conventional portrait of good ol' Andy. The film is instead striving to paint a bigger picture of the "modest" Warholas, a clan that consists of people like Paul Warhola, Andy's older brother and a chicken-farmer-turned-artist.
"Andy's family were with him from his very beginnings in the smokey steel-mill city of Pittsburgh," the Kickstarter page reads. "They witnessed firsthand his unprecedented transformation from a humble son of a working class family into the world renowned Pop artist that he became."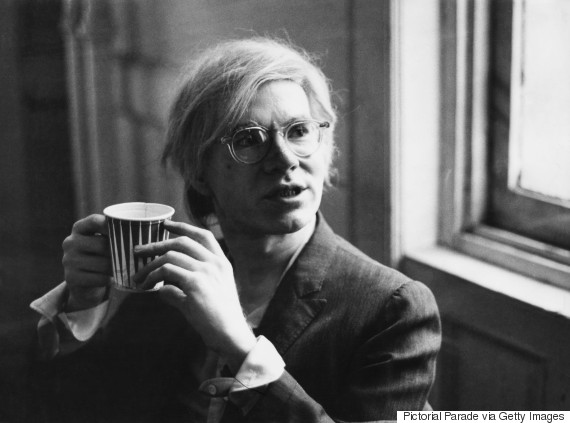 Warhola and Best claim they've been documenting little Andreko's relatives for years, compiling raw footage of family members speaking on his biography. The filmmakers are hoping to add animation and music to their ongoing project, turning to Kickstarter in part because they believe Warhol himself would have loved the spirit of crowd funding.
"He was from another world," Anne Warhola explains in a teaser for the project, shown above. "You know what I mean? He wasn't part of us, he was from… out there."
"No one ever told us he was a famous painter," Marty Warhola adds. "So to me he was just Uncle Andy, and it was really a cool place to go, his house in Manhattan. He would have all these objects in one room, you'd think you were in an amusement park."
The film, not sanctioned by the Andy Warhol Museum or his foundation, is currently without a distributor or editor, so the family has a way to go before "Uncle Andy" becomes a reality. While you all watch the Kickstarter counter rise over the next few weeks, check out our roundup of the 17 best Warhol-made films. Or you can just watch Andy devour a hamburger in the video below.
Source: Huff Post