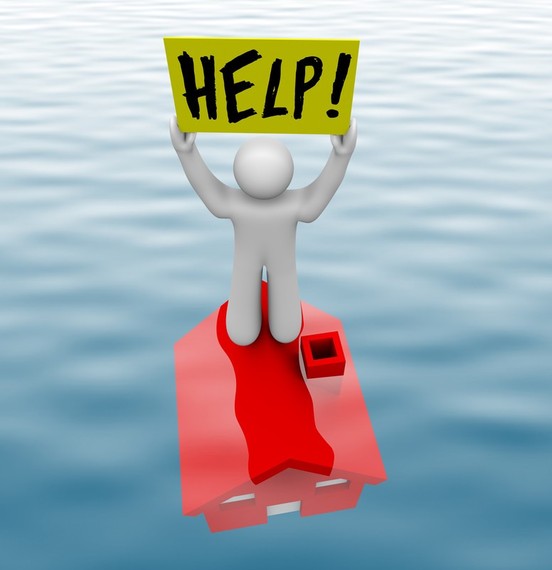 It's been an exciting seven or eight years for real estate investors. The flood of foreclosures that began in late 2006 raged for a couple to three years, then began to subside. All through this time, investors were snapping up properties, doing fix & flip, and turning homes into rentals for long term investment.
In the most recent three years or so, it's been slimmer pickings. Investors have had to be more selective, market harder, and crunch the numbers more carefully. It has been working, as real estate investment is still making money. Large institutional investors jumped into the fray and converted tens of thousands of homes to rentals. This tightened supply and prices have risen, but we're still out there doing profitable deals.
Underwater Homes Report & Outlook
CoreLogic recently released a report dealing with home equity, underwater properties, equity increases and more. Here are some highlights:
1. 10.8% of mortgaged homes have negative equity.
2. That's roughly 5.4 million homes.
3. The aggregate value of negative equity increased by $7 billion from the third to the fourth quarter of 2014.
4. 20.0% of residential properties are under-equitied – meaning they have less than 20% equity.
5. 2.8% of homes, 1.4 million, have less than 5% equity.
6. Of residential properties with a mortgage, 1.0 million or 2.1% have a loan-to-value ratio of 100% to 105%.
7. Another 2 million, or 4% of homes, have a loan-to-equity ratio greater than 125%.
8. 3.2 million upside-down borrowers hold a first mortgage without a home equity loan.
Despite a lot of good news about home prices and buyers returning to the market, this data tells us that there are still a lot of homeowners out there in pain. While many under-water owners can remain in their homes and wait the market out, many will need to move for employment or other reasons.
With more than 5 million homes still in negative equity territory, there will be more foreclosures coming, just more a trickle than a flood. Those in positive territory but with less than 5% equity are also at risk, as they may not be sellable to cover costs. If the owners can't bring cash to the table to close, they may just let the home go.
With 2 million homes with a mortgage 25% higher than value, it could be a very long time before prices correct enough to float those owners. The 3.2 million upside-down borrowers who only have a first mortgage will be candidates for investor marketing, short sales, or foreclosures at some point.
Though many economists place housing as the top factor in economic health in the U.S., it's going to take more than rising prices to float the market. The economy is still in a funk, and employment opportunities are not healthy from a historical perspective. College graduates in particular are moving back in with parents or renting because they don't have a down payment or enough faith in the housing market to commit to buying a home.
Real estate investment will remain healthy, but investors will need to sharpen their pencils and adjust their marketing to profit from this trickle of bargains to come. Real estate is local, and some markets will be better than others, but on average there will be bargains trickling down in the near to mid-term future. Investors holding rental properties may be able to profit by selling them at higher prices and buying replacement properties using a 1031 Exchange to defer capital gains. Profiting from both the improving price market and grabbing bargains as well should make for interesting investment activity in the next few years.
Make sure to check out Dean's other Huffington Post articles:
2/24/15 Self-directed Retirement Accounts and Turnkey Rental Investing
2/17/15 Enthusiasm for 2015 Housing Markets
2/13/15 Trulia Asks: 'Are We Past the Flipping Point?'
2/5/15 Is Multi-Family Worth a Look for Your Portfolio?
Source: Huff Post