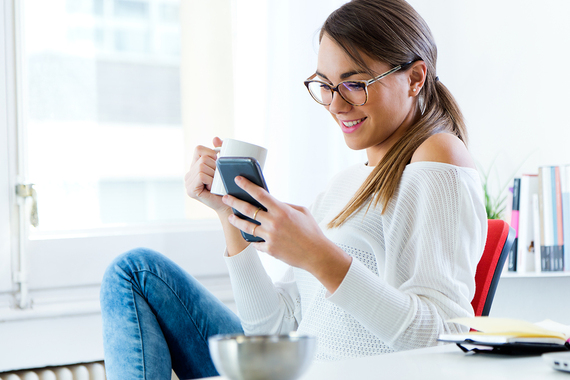 Google is set to shake up search rankings once again for small businesses whose websites are not up to par with the latest best practices in SEO. On April 21st, Google will release its mobile algorithm update that promises to have a significant impact on searches originating from mobile devices such as smartphones.
With this update, Google will assess the mobile compatibility of a website on a page-by-page basis to determine where each should be placed on a given SERP (search engine results page). If a web page does not provide an optimal viewing experience on, for example, an iPhone, then that page is unlikely to see any kind of prominent placement in mobile search results, even for keywords that apply to the service your business provides.
For small businesses that rely heavily on their social media and website presence to keep advertising costs down, falling out of favor in mobile search results could spell disaster for traffic numbers and revenue. As a small business owner, it is imperative to do everything in your power to ensure that your website is up to snuff and fully compatible with Google's latest updates. Now is the time to invest the necessary funds to ensure that your site can weather this change.
Search Engine Optimization Specialist John Albin of SEMGeeks explains:
Will Google's mobile-friendly algorithm hurt small businesses?
JOHN ALBIN: There's been a lot of buzz about this update in the digital marketing community ever since Google publicly stated that a "significant impact" would be seen in search results following the change. However, instead of fearing it, small businesses should embrace it. With mobile searches starting to outpace desktop, having a site optimized for smartphones will only contribute to an improved user experience, which is always good for business.
Cost is always a concern for small businesses. What is an approximate budget for converting a regular website into a mobile-friendly version?
JOHN ALBIN: Pricing tends to vary wildly based upon the size and structure of your website as well as the mobile functionality that you wish to implement. While a basic software-based solution might work for smaller sites, a custom responsive design should be a top consideration for those looking to provide a more robust experience that will scale across multiple devices. I believe it is a necessary investment that will pay for itself over time.
In general, how long does conversion to a mobile-friendly website take?
JOHN ALBIN: This will also depend on the architecture of your website, but a minimum of 2-3 weeks should be expected for a quality product to be developed, tested and delivered.
Wondering how Google's mobile algorithm update might affect your business? Click here to visit Google's free testing tool to diagnose your website's mobile-friendliness.
The official announcement from Google can be found on their Webmaster Central blog here.
— This feed and its contents are the property of The Huffington Post, and use is subject to our terms. It may be used for personal consumption, but may not be distributed on a website.
Source: Huff Post