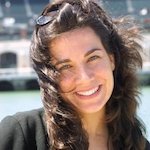 By Joni Blecher
Joni Blecher is a freelance writer who has spent her career covering tech and a myriad of lifestyle topics. When she's not writing, you can find her exploring the food scene in Portland, Oregon.
From massive desalination plants that turn saltwater into tap water, to carbon nanotubes that suck moisture out of the air, to a machine that burns human waste at 1,000 degrees Celsius to produce water and electricity, there's no shortage of high-tech solutions to address the world's water problems. Yet despite all the advances, nearly 750 million people around the globe lack access to clean water.
One obstacle is that water treatment plants are often expensive to build and rely on imported parts and electricity–making them difficult to maintain. Another is that many of the communities that would benefit most from treatment technologies do not have access to reliable electricity. But one group has found a way around a number of those hurdles by using something readily available to power its water treatment plants: gravity.
What began as a multi-disciplinary program at Cornell University that designs sustainable water treatment systems, AguaClara has successfully built gravity-powered, electricity-free water treatment plants in 10 communities in Honduras over the past decade. They've done it by using locally sourced goods and creating a system that can be managed and maintained by the community. Better yet, its solution is completely open source, so everyone can benefit from the technology.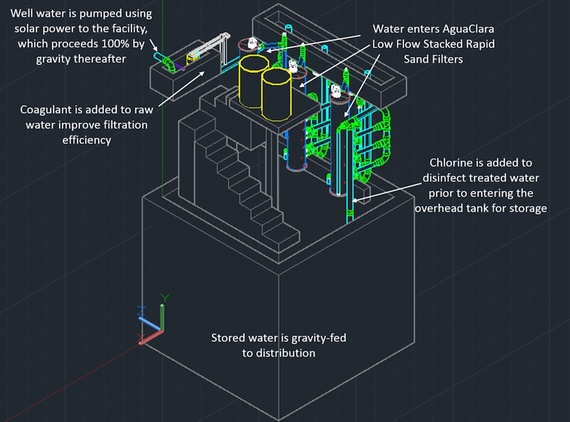 AguaClara's treatment solutions can be scaled up or down to serve both towns and small villages (Source: AguaClara LLC)
The key is where the plant is built. To harness the power of gravity and eliminate the use of electricity, the water treatment plant is placed below the flow of water and above the water tank. When water is located in underground wells, solar pumps are used to help drive it to the tank's entrance. Once inside the plant, AguaClara's proprietary Stacked Rapid Sand (StaRS) filtration technology utilizes gravity to remove dirt and bacteria from the water. The system produces clean drinking water that exceeds World Health Organization health guidelines. As a result, communities with AguaClara treatment plants have seen a decrease in water-borne illnesses.
Once the plants are built, they are completely owned and managed by the people in the community. Every summer, students from the Cornell program visit the treatment facilities to help improve them. They tour plants, test potential modifications, and interact with community members to better understand their needs.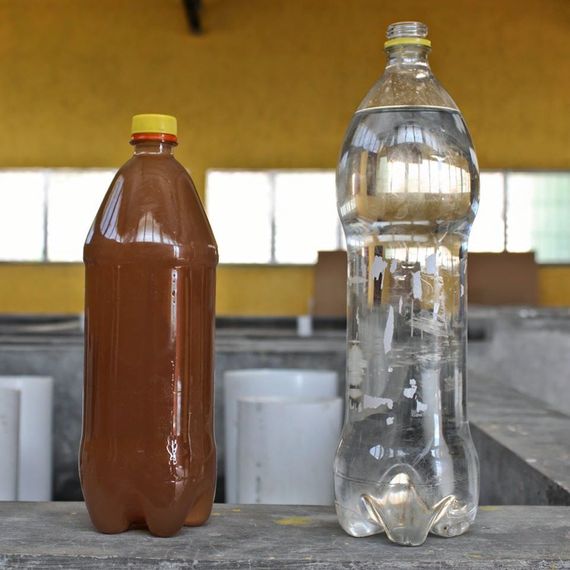 Dirty water goes in and clean water comes out. (Source: AguaClara LLC)
And in 2012, two of the program's graduates founded AguaClara LLC, a non-profit organization that's focused on building water treatment plants to India–with work underway in two villages in the eastern state of Jharkhand.
AguaClara's scalable systems currently provide clean drinking water to nearly 40,000 people in Honduras, and the goal is to implement clean water projects in other countries around the world.
At XPRIZE, access to clean drinking water is one of the many Grand Challenges we hope to solve through incentivized competition. We're delighted to announce that our first prize in India will spur innovation in the water sector–both within India and throughout the world. Click here to learn more.
Visit XPRIZE at xprize.org, follow us on Facebook, Twitter and Google+, and get our Newsletter to stay informed.
Source: Huff Post