If you love sleeping under the stars but hate the discomfort of traditional tents, we have two words that will change the way you do the outdoors: Hammock. Tents.
Imagine falling asleep suspended over the rugged earth and not directly on it. Yep. Champion levels of outdoor relaxation achieved.
Although they've been around for years — the U.S. Army used camouflaged jungle hammocks during World War II — today's hammock tents are borderline glamping. They're the closest thing we can get to the sleeping pods that the Na'vi used in the movie Avatar.
Story continues below.
As with any hammock, climbing in can be tricky. Hammock tent brand Eagles Nest Outfitters says that it could take several weeks to master the art of getting in and out of their hammocks. Tentsile, another brand, discourages campers from setting up higher than the recommended 4-feet (although they do sell a 6-foot ladder for easier entry).
Otherwise, thanks to gravity, these floating tents also come with the increased risk of falling.
Derek Hansen, a "hammock enthusiast" blogger who bought a suspended Stingray tent from Tentsile, said that while he's otherwise had no problems with his tent. His son did once fall out because he had forgotten to properly close one of the straps when setting up. He also had some issues with finding the perfect trees to hang the tents from.
"I've found that if the trees are not in a triangle shape," he writes of the Stingray model on TheUltimateHang.com, "one edge will sag a little lower than the others and I've had one tent pole fall over because the tension wasn't equal."
So start your search for the perfect natural triangle and get over any fear of heights. The heavenly views below are waiting for you:
Tentsile: $495 to $1,400+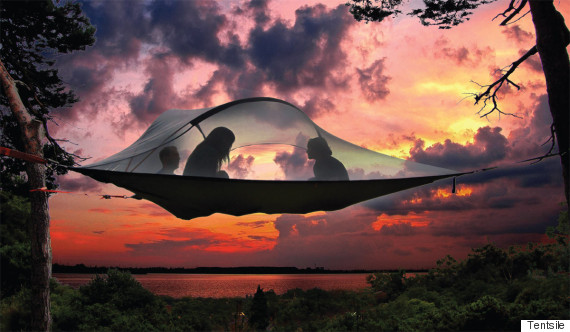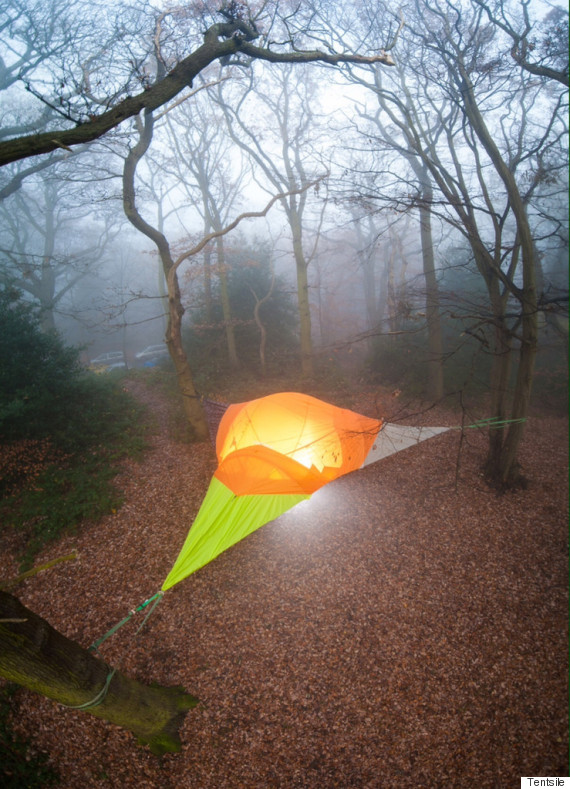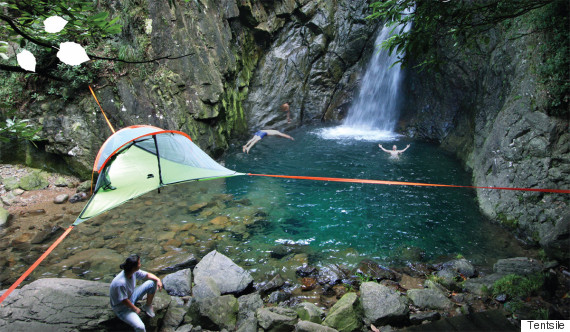 Clark Jungle Hammock: $389 to $500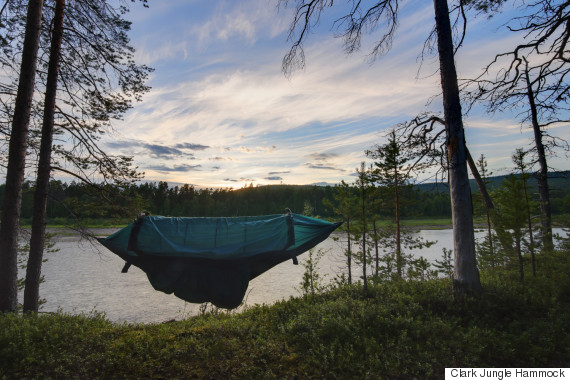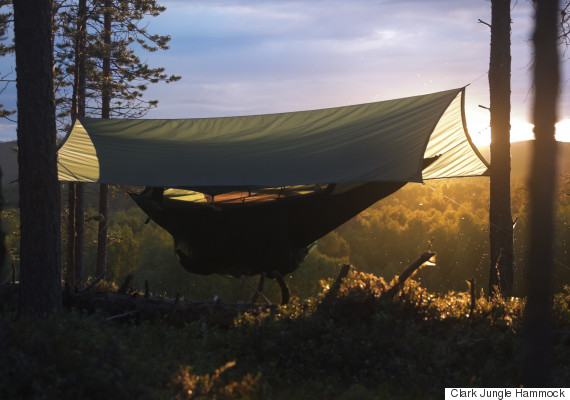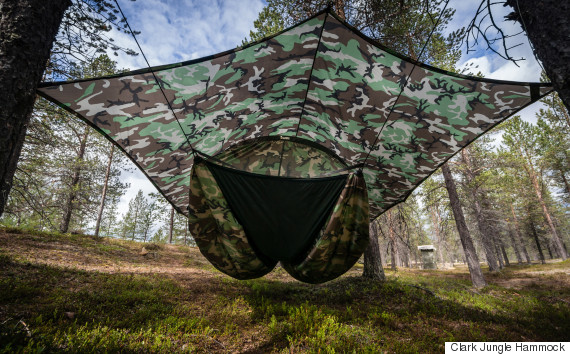 Eagles Nest Outfitters: $64 to $250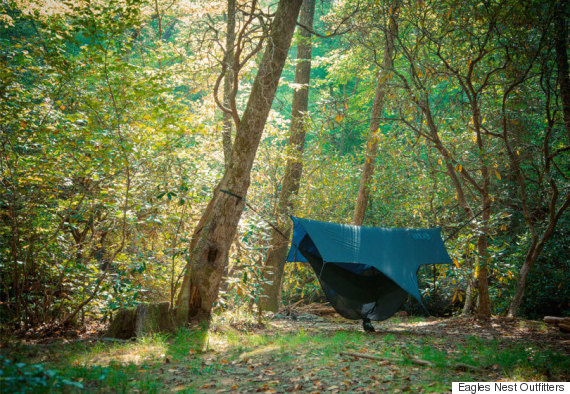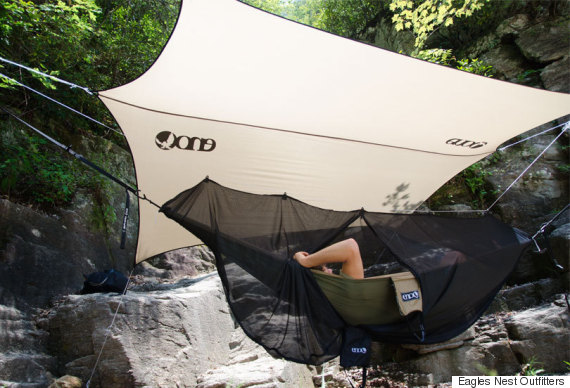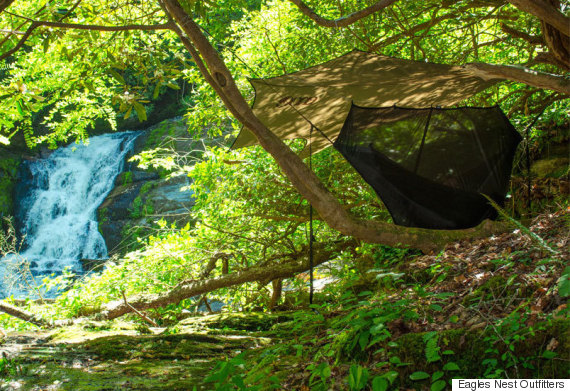 Source: Huff Post