Hello Mr. just released its fifth issue and the cover boy of the magazine is none other than an artist that we're big fans of — Mike Hadreas of Perfume Genius.
The premiere magazine for men who date other men, the biannual Hello Mr. is a community as much as publication that aims to generate new conversations about queer lives and interests. Previous issues have featured the likes of HIV activist Nic Holas, Grizzly Bear frontman Ed Droste, draq queen Dan Donigan and BuzzFeed Editor Saeed Jones.
In this latest installment of Hello Mr., Hadreas discusses his music heroines, his mother and his boyfriend, while sharing advice for the magazine's readers.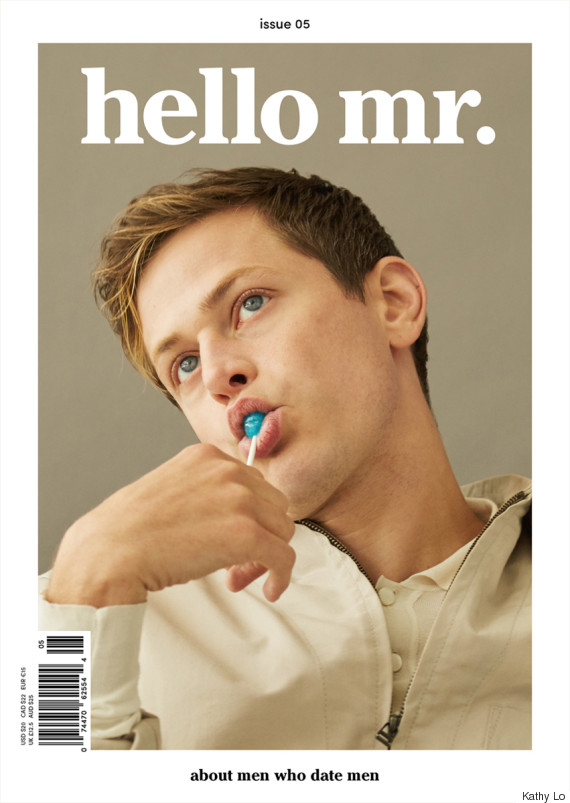 "We're long-time fans of Mike, and he captures exactly what our readers want to be inspired by," Editor-in-Chief and founder Ryan Fitzgibbon said. "Our cover misters represent what Hello Mr. is all about. Their stories have universal appeal and have impactthat extends beyond their respective shelf lives. Mike is no exception."
Order your copy of Hello Mr. today or head here for more information.
— This feed and its contents are the property of The Huffington Post, and use is subject to our terms. It may be used for personal consumption, but may not be distributed on a website.
Source: Huff Post