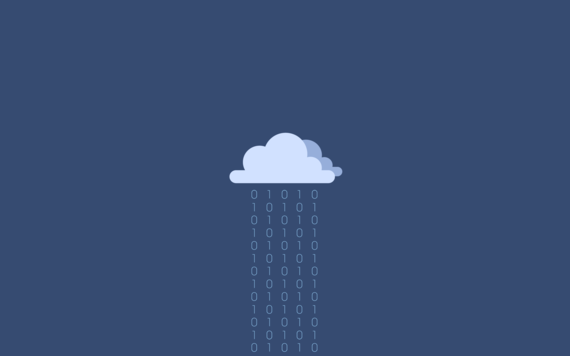 Big enterprise level companies discovered the "cloud" 5-7 years ago for lowering costs, reducing head count and enabling virtual teams to work together more cohesively in and outside the company.
The technology has matured and most businesses should be assessing cloud and its associated abilities to drive cost efficiencies. It's challenging and like all integration of tech, with business rules, has a cost and a learning curve.

Digital Asset Assessment Drives Your Marketing Strategy & Technology Deployment
In my work with clients we see radical disparities in how a management team looks at and understands digital assets and then leveraging the cloud to wring greater efficiencies from their business.
Mentioning "digital assets" with some business owners does not always trigger recognition in a meaningful way. But, it's the first step to embracing cloud technology to grow your business.
But, let's start with a functional definition of the cloud that will hopefully demystify the somewhat geeky technical descriptions used by many: it's simply a collection of servers that you access via an Internet connection to store and retrieve data.
How to Assess Your Digital Assets from a 30K Foot Perspective
Does the exec staff understand how to use and leverage digital assets? (images, textual content files and video)
How are digital updates done via social channels and what types of content?
Is existing web site used as an organic asset? How frequently is it updated and integrated with other marketing initiatives?
What is budget allocation for digital vs. traditional marketing?
Is digital "owned" by one department like marketing or one or a group of individuals?
Infrastructure Issues to Address Prior to Moving to the Cloud
Know going in, your sophistication when it comes to being aware of and managing your infrastructure is somewhat of an enabling issue for leveraging the cloud.
Who manages digital project development?
How is brand consistency addressed via all digital assets?
What are policies and procedures (if any) for managing content via site & social channels?
How is social media managed? In house or outsourced or hybrid?
What are primary KPIs for the company and how are they integrated with digital?
How is technical infrastructure created and managed? In-house, with outsourcing partners, using cloud services or apps, server location (shared or dedicated)?
Why Your Business Should Embrace the Cloud
Most businesses are in the cloud already with web site hosting, GMail usage, Skype or LinkedIn. Deeper cloud integration is just a step in the right direction.
The cloud offers much better security, with lower associated costs and much less hassle. Your getting access to IT Services at a low monthly cost vs. staffing up for IT and Technology management.
Call tools vendors are aggressively embracing the cloud to add tangible value to SMBs with improved CRM integration via outbound call activity, leveraged costs (per call) and better lead generation tracking.
If done right, your business will get access to world class infrastructure from a vendor like RackSpace for a few hundred dollars a month or Amazon's EC2 Services for $5-10. a month.
The cloud makes a small business smarter and better connected by driving collaboration with the staff, customers and vendors in the cloud using basic chat functions or virtual conferencing via Skype or Join.Me.
Access to tens of thousands of web applications that are low cost/high value via SaaS ("Software as a Service") vendors and products.
Greatly enhanced CRM ('Customer Relationship Management") insights, customer reach and real time awareness via a cloud based provider like Mixpanel – providing a much deeper data dive than a standard Google Analytics account: events, sales funnel, retention, segmentation and reporting.
Trello offers a free and fee based service (modest) that improves communications among teams of people working on design projects. It's a great example of how a business can leverage basic cloud technology to be more productive and collaborate more efficiently.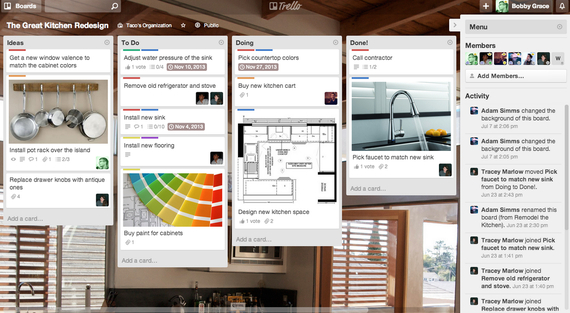 Embracing the Cloud to Lower Costs and Drive Long Term ROI
Today vendors like Dropbox have truly democratized the costs of storing and sharing information in the cloud. We couldn't run our business without it.
Mainstream Cloud Apps
Dropbox: best way to share content in the cloud.
ShareThis – the absolute best app for driving social engagement and more
Skype – best way to communicate and collaborate in the cloud
Google Apps Productivity Suite: GMail, Calendar, Drive, Hangouts, Vault
Join.Me – Skype competitor: virtual meeting and collaboration
DocuSign – digital contract or asset management
Draw.Io – powerful drawing and diagram app that integrates with Google Docs, Dropbox or a Device
Box – built in collaboration and storage for any business

Customer Relationship Marketing (CRM) Cloud Apps
Insightly – stellar CRM apps for small business, with Office integration and more; low cost (7. per month) and high value
SalesForce – the defacto market leader in all CRM and "social enterprise" tools
Zoho Sugar CRM – biggest SalesForce competitor, somewhat better pricing tiers and more SMB focus
Jive Software – hybrid CRM and "social business" platform
InfusionSoft – morphed from pure play automated lead tracking platform: now incorporating CRM and more
Marketo – shifting focus from content marketing to lead analysis with CRM functionality
Five Reasons Why Most Small to Medium Sized Businesses are Intimidated by Cloud Technology
1. Don't really have an idea of what the cloud is and the impact on their business.
2. Once they understand it means moving "stuff" to distant Servers are scared to death of being hacked or losing data (see three below!).
3. Is my data safe, secure and readily accessible?
4. Are worried about adding another layer of complexity to their business.
5. Eyes glaze over when marketing tech geeks start throwing around confusing buzzwords.

Tactical Gotchas You Need to Know About Going In
We tell our clients there are 3-4 simple steps to moving their business. Most of you don't have an in-house IT staff are not really sure what questions to ask.
Start with basics: what are your business needs, what are you trying to accomplish with cloud outsourcing, do you want to lower costs, use new types of applications, foster collaboration internally and externally or, get access to enterprise level apps?
According to most recent surveys about the cloud, the greatest barriers to entry for most businesses are security, performance and integration with how they run their company.
What's in-house, outsourced, how do we get our staff and management team up to speed, costs savings, etc. Then, map out an iterative process that lets you leverage the technology in a staged manner.
Know going in, everything does not work as advertised in 99.9% of the time. You'll find some inconsistencies in how products and services are described vs. "real world" functionality.
Your bottom line benefits for integrating the cloud with your business: accessing Infrastructure as a Service with a shared cost structure, improving your web presence getting access to more business applications you weren't even aware of, lower cost/high value hosted communications and improved collaboration with your staff, customers and distribution channels.
"Building a High Value Brand Takes More than Algorithmic Growth Hacks "
"How Content Heroes and Heroines Are Made, Not Born"
"Why Every Marketing Campaign Lives or Dies on this Foundation"
"Four Critical Marketing Strategies to Stand Out in Today's Noisy World"
"How to Win Your Darwinian Digital Battles"
"The 10-Second Race to Content Nirvana"
— This feed and its contents are the property of The Huffington Post, and use is subject to our terms. It may be used for personal consumption, but may not be distributed on a website.
Source: Huff Post