When it comes to statement jewelry, bigger is not always better. Fashion expert Adam Glassman, creative director of O, The Oprah Magazine, shows us the right way — and the wrong way — to wear the latest jewelry trends in your 40s and beyond.
Big jewelry is part of author and comedian Annabelle Gurwitch's signature look. "I like to look eccentric, but I don't want to go 'Grey Gardens,'" she says in the above video.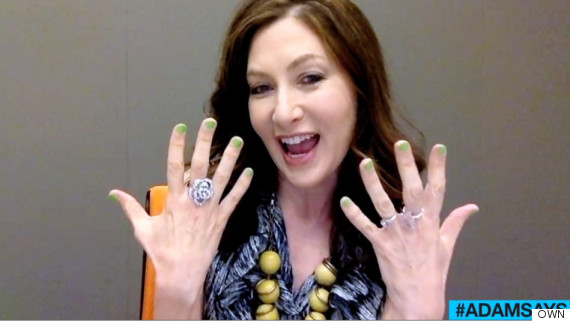 Gurwitch is decked out in chunky cocktail rings, a necklace that appears to be a string of tennis balls, and green nail polish — Glassman says it's just all too much.
"You're at that age where you're not quite sure what to wear anymore," he says. "Some things feel too young and other things feel too grandma to you, but you still want to be noticed. And you still want to feel alive, and sensual, and sexy. So you're wearing all this kooky stuff to still be noticed, but instead you look like the crazy lady from Seville."
To show Gurwitch the dos and don'ts of age-appropriate accessorizing, he brings in Lisa Kogan, O magazine writer-at-large. Kogan is wearing a short, chunky statement necklace. It's drawing attention to her neck, an area Kogan would rather conceal.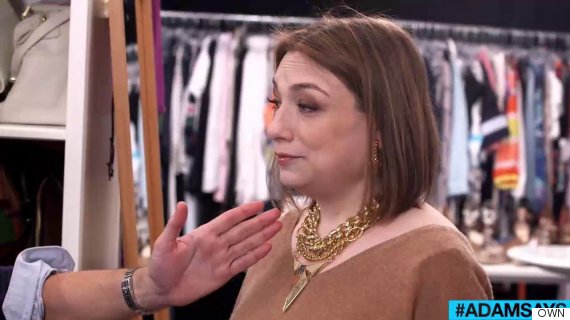 To turn the look around, Glassman switches out Kogan's short necklace for a long gold pendant — and the effect is immediate. "I see it," Gurwitch says. "I see the lengthening."
While the long necklace is a more minimal look, Glassman says Gurwitch can still make the bold statement she craves by layering on multiple necklaces. "You can still wear lots of things, you can layer," he says, adding more necklaces to Kogan. "Little, medium, a little bit longer."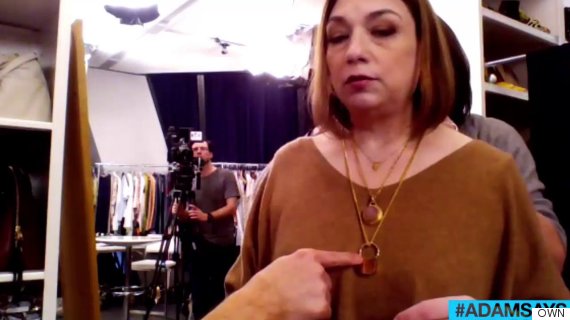 "Oh, I like that," Gurwitch says.
More from #AdamSays: Wearing miniskirts after age 40.
@media only screen and (min-width : 500px) {.ethanmobile { display: none; }
}
Like Us On Facebook |

Follow Us On Twitter
Source: Huff Post