ICYMI Health features what we're reading this week.
This week, we can't get enough of question-and-answer style interviews with captivating subjects. We were drawn to a Q&A with an anthropologist on the societal complexity fueling female genetical cutting in Kenya and to an interview with a muslim chaplain on the negative effects of Islamophobia on mental health. Lastly, we listened — more than once — to a public radio interview with Giulia Lukach, who suffered from a series of psychotic breaks early in her marriage and after having her first child.
Read on and tell us in the comments: What did you read, listen to and love this week?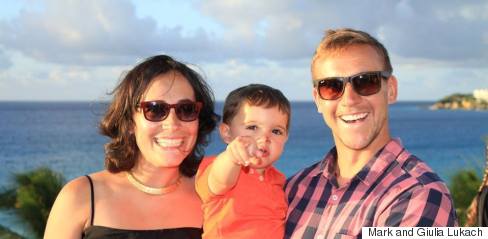 Last fall, Pacific Standard published a heart-wrenching essay by Mark Lukach, a husband struggling to support his wife Giulia through multiple psychotic breaks, entitled "My Lovely Wife in the Psych Ward." New York public radio host Anna Sale sits down with Giulia and Mark to talk about the intense challenges of marriage and parenthood in the midst of mental illness.
Quote: "I still was under this impression that a doctor was gonna walk in the door and say, 'Okay, here's exactly what's going on, and here's this pill, and as soon as she takes it, it's like taking a Tylenol for a headache, she'll be totally fine within an hour, no problem.' And that was such a naive expectation."

A journalist travels to New Mexico to see if transcranial direct-current stimulation (basically shocking the brain with a low electric current) can alleviate his depression.
Quote: "Enhancing one cognitive ability can happen at the expense of another ability."
3. Cryotherapy: The Dubious Appeal of Shooting -260 Degree Nitrogen at Your Naked Skin: The Atlantic
Ever hilarious James Hamblin ventures into a cryotherapy center in New York City that claims to alleviate stress and treat illness by exposing the body to -260 degree temperatures.
Quote: "Your body is saying 'I'm about to die.'"
4. Why Some Women Choose To Get Circumcised — The Atlantic

University of Washington anthropology professor Bettina Shell-Duncan explains the complicated sociological factors behind female genital cutting in Kenya and debunks some of the most common Western misconceptions about the practice.
Quote: "The bride came out and joined the dancing. I almost died. I thought she must be on codeine, but she wasn't. She was joyful. I didn't understand the joy about this."
5. Revisiting Chhattisgarh: The Indian State Where a Woman's Uterus Is a Way for Doctors to Get Rich — Quartz

In the Indian state of Chhattisgarh, women are encouraged to pay for risky (and sometimes unnecessary) medical procedures in dismal conditions — while doctors and the government profit from the uptick in health care spending.
Quote: "In December, 14 mothers lost their newborn babies in a span of one week in a single hospital. And, over the years, dozens of young women have been wrongfully advised to have hysterectomies."
6. Scientists Are Investigating Ayahuasca as a Treatment for Depression — The Huffington Post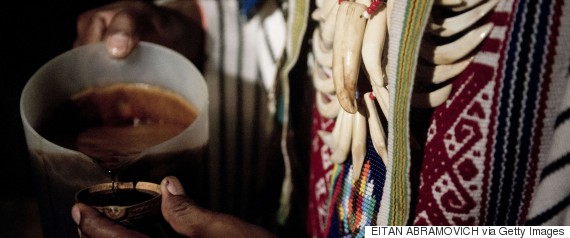 Ayahuasca, a hallucinogenic tea long used by shamans in South America, showed promise as a treatment for depression in a small clinical trial in Brazil.
Quote: "Like pharmaceutical antidepressants, ayahuasca seems to alter concentrations of the mood-boosting neurotransmitter serotonin in the brain."
7. The Importance of Naming Your Emotions — The New York Times

As it turns out, even CEOs can benefit from the practicing of naming, rather than internalizing, emotions in the workplace.
Quote: "What's the value of getting people to express what they're actually feeling, rather than keeping things relentlessly light and bland? The answer is that naming our emotions tends to diffuse their charge and lessen the burden they create."
8. The Cancer Show: Part II — On the Media

The second half of this powerful two-part series targets the media's depiction of cancer, from Saturday Night Live to The Fault In Our Stars to the political origins of the "war on cancer."
Quote: "My main problem with Hollywood's depiction of cancer is how they handle the death bed. It's always too neat. The person who's dying is nearly always serene and beneficent — maybe a little pale, but never actually looks sick enough to be dying… It seems like for most people, the death bed is probably more David Lynch than Steven Spielberg."
9. 7 Questions With Muslim Mental Health Professional Kameelah Rashad — The Huffington Post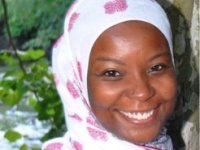 Kameelah Rashad, Muslim chaplain at the University of Pennsylvania, talked with HuffPost Religion about Islamophobia and the mental health stigma her students and community members experience every day.
Quote:"Many of my students say they feel exhausted. At the same time, because they're put in a defensive posture, what goes unnoticed is that they are also very fearful. 'What if someone does believe that is an accurate representation of Islam and decides to kill me or verbally or physically attack me? Would anyone be sympathetic?'"
— This feed and its contents are the property of The Huffington Post, and use is subject to our terms. It may be used for personal consumption, but may not be distributed on a website.
Source: Huff Post