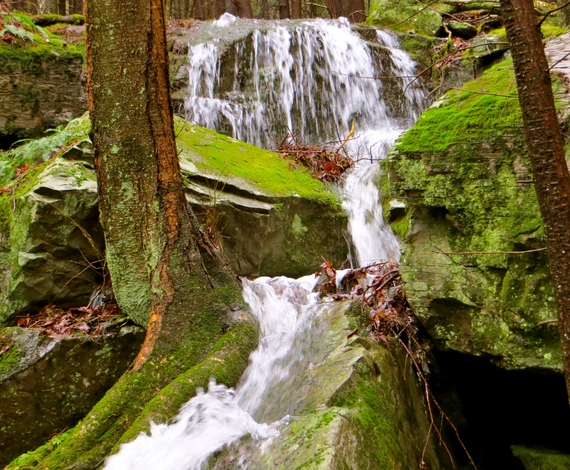 My family are all proud of their Irish roots, and they should be. We were Irish cops and firemen on my Dad's side. Also, train people who worked the railroads outside of Chicago, then New York. We were fighters. There's a great black and white tin-type of the boxing ring my ancestors set up in the backyard one summer, my uncles and their handle-barred mustaches, fists raised. We were also vets. When the German's called, we enlisted. On my Mom's side, we were politicians and businessmen out of Boston. Lace-curtain Irish, we earned money and political favor in Boston. And it didn't take long — we emigrated from the potato fields of Ireland around 1854. And like many Irish families, we lost a lot during the wars — and in the barrooms.
There was prejudice. But when the Irish formed a community, and stood up against oppression, they earned their stripes. They worked hard, they made their own beer, and eventually they folded into the great American batter like warm Irish butter. Growing up, I felt no prejudice for being green.
I remember my Mother, like Joan Leslie in the 1940's, playing and singing Irish drinking songs on the piano. With a high, lilting trill, she sang 'Harrigan':
'H, A, double R, I, G, A, N spells Harrigan.
Proud of all the Irish blood that's in me.
Divvil a man can say a word agin' me
H, A, double-R, I, G, A, N you see
Is a name that a shame never has been connected with
Harrigan, that's me!'
I can draw a line to Tammany Hall, and place my great-great grandfather and several uncles on it. The trouble makers, the Molly Maguires, the drunken bums and their wounded widows. It was said my great-great uncle died in a tugboat fire — he was drunk. His wife, my great-great aunt, would have to collect his last paycheck alone. The Irish curse. My mother, on the other hand, rarely touched a drink. She loved Ireland so much, she died on St. Patrick's Day. It was perfect — the best day of the year for her. There was corned beef and cabbage on the stove, and Irish soda-bread in the breadbox. Not even death can stop the Irish.
In 1992, I was 27. I lived in New York City, and this was the second year of the great St. Patrick's Day Parade protests. A large group of Irish-American queers were marching north on Fifth Avenue. So, I packed up my little box video camera, Hi-8, analogue tape, and I marched with them. I didn't expect much, but the crowd grew. And as it swelled, I videotaped the rising Irish-American, LGBTQ army of protesters. There was a drunk, older gay man there — he told the cops they were going to get AIDS. A feekin-eejit man on the sidewalk gave us the finger. A lesbian shaved a triangle in her terrier's fur, then dyed it green, then put a sticker on top of that. The sticker read: 'Kiss Me, I'm Gay Irish'. There was a green line up Fifth Avenue, and it matched my green and white sneakers, so I filmed them. Along the route, a mostly older, white crowd held signs declaring homosexuality a sin. It felt, like many days and nights during the height of the AIDS crisis in New York City, a little too biblical.
We paused in front of St. Patrick's Cathedral. I was baptized Roman Catholic, so the most powerful doors of my faith, locally I mean, were now before me. The Cardinal, John O'Connor, a homophobic, mean-spirited, white, patriarch — who would not condone condom use in the face of a plague — and who worked tirelessly to ostracize the LGBTQ community, made this his nest. Basically, on this day, my rage was as red as his robes.
And then I felt it. What it might feel like to come to America and be hated. What everyone might feel once in their American life — to feel yourself an outsider, because of a trait. To have the largest doors of the institution that fostered my spiritual growth shun me now for my sexual orientation — it was a powerful moment in my Irish American life. Just then it started to snow. The wind was at my back, and the sun shone brightly upon my face, while a moment of silence was observed by the crowd. Because of the light dusting of snow, it really was silent.
They say two LGBTQ groups in Boston were invited to march in the St. Patrick's Day Parade this year. Progress is measured in years. We can't always see it. It moves too slow at times. But this year, I can certainly attest — with the changes on parade, the long road to equality has dutifully risen to meet me.
Source: Huff Post