Lee Kuan Yew, Singapore's first prime minister, died on Sunday according to a statement from the prime minister's office. He was 91.
The news was announced in a statement from the office of Prime Minister Lee Hsien Loong, son of the former prime Minister. The statement was also shared via the prime minister's official Twitter account, and stated that "Mr Lee passed away peacefully at the Singapore General Hospital today at 3.18 am."
PM Lee is deeply grieved to announce the passing of Mr Lee Kuan Yew, founding Prime Minister of Singapore. pic.twitter.com/wr0te0xMvK

— Lee Hsien Loong (@leehsienloong) March 22, 2015
Lee, who served as prime minister from 1965 to 1990, is often heralded as the founding father of modern Singapore — the man who led the island nation from relative obscurity as a colonial subject to its role today as an Asian leader.
Lee had been in the hospital since Feb. 5, when he was admitted with severe pneumonia. On March 17, the prime minister's office released a statement saying his condition had "worsened due to an infection."
Lee is survived by his children: Singapore's current prime minister Lee Hsien Loong, Lee Hsien Yang and Lee Wei Ling. Lee's wife, Kwa Geok Choo, died in 2010, after 60 years of marriage.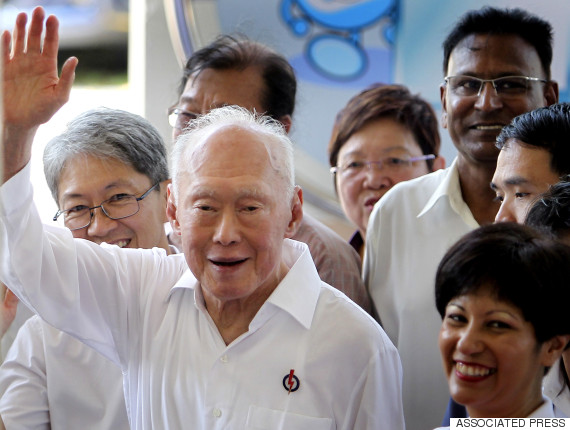 Source: Huff Post