Oversized ice is one of those cocktail trends that seems pretentious and unnecessary, until you actually try a drink with a big ol' frozen cube or sphere and you understand its merits. Large ice cubes melt slower than small ones, which means they keep your beverage from getting too diluted. If you're not a fan of watered-down cocktails, big ice is the way to go.
Once you get used to it when you're out on the town, it will be difficult to return to the small stuff when you're mixing cocktails at home. Enter Frozen Peas, a pea pod-shaped ice mold that makes it easy to create your own artisanal ice.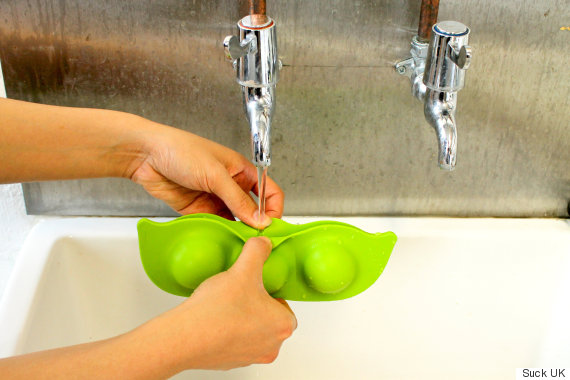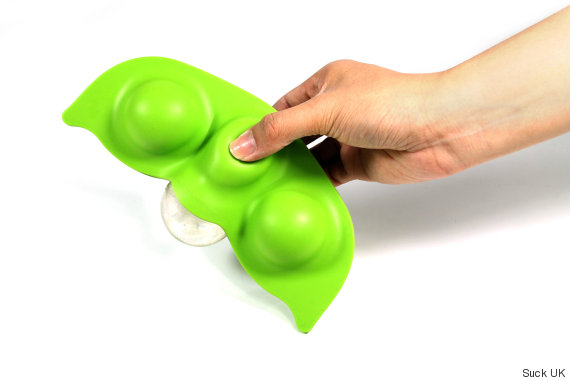 The clever device comes from UK-based gift company Suck UK, which makes other fun products like edible disguises and this pirate corkscrew. Most spherical ice molds make it difficult to remove the ice ball, and they often leave a ridge around the sphere. Suck UK's pea pod, on the other hand, is flexible, which makes it easy to squeeze out perfectly round ice. It also stands upright, so water won't spill out when the ice is forming.
The ice mold is not only functional and easy to use, it's f-ing adorable. It's right up there with the Nessie soup ladle and the yolk fish. It's also probably the least pretentious cocktail tool on the market. Some people pay extra for artisanal ice. Others use this pea pod.
Want to read more from HuffPost Taste? Follow us on Twitter, Facebook, Pinterest and Tumblr.
Source: Huff Post