Breathtaking GoPro footage reveals what it's like to spacewalk outside the International Space Station.
In February, NASA astronauts Barry "Butch" Wilmore and Terry Virts completed an EVA (extravehicular activity) outside the ISS to reconfigure the exterior of a satellite. The astronauts took along a GoPro camera, which allowed them to capture the out-of-this-world experience — and some inspiring shots of the Earth below.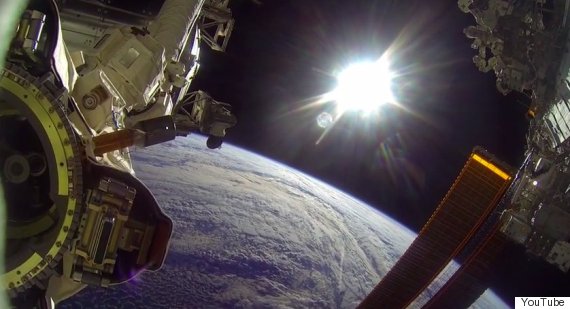 NASA uploaded the footage last week, and it's promptly gone viral.
The video is mesmerizing. Watch the full, hour-long clip here:
— This feed and its contents are the property of The Huffington Post, and use is subject to our terms. It may be used for personal consumption, but may not be distributed on a website.
Source: Huff Post