According to the U.S. Census Bureau, over 40 million Americans relocate annually.
Though no one keeps the exact counts of business moves, there's always a bunch on entrepreneurs admiring the greener grass at the other side. Art Petrosyan, CEO of EZ Movers, said that last year their company helped relocating over 100 businesses in the Salt Lake City Area and expect that number to at least double up this 2015.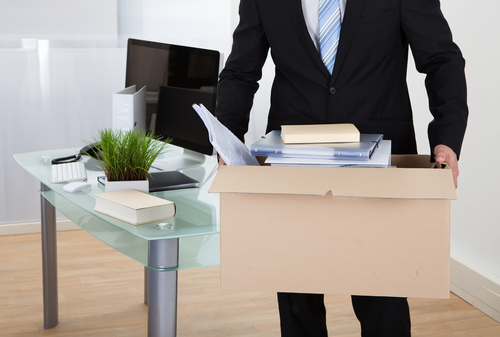 Image [Shutterstock]
The reasons are pretty simple — overall downfall in the economy along with a desire to increase cash flow. In case your business currently struggles with the next five problems, you should consider switching the environment today.
Hiring and retaining employees became an issue

You have a great team of devoted professionals, however your HR department hasn't sent you any new decent candidates for months. If you operate a venture requiring highly-skillful workers, especially with specific technical expertise, at certain point you ran out of suitable candidates available in your area. By merely relocating your training center (or entire office) to a college town you can get instant access to the fresh labor force by establishing a joint training program with local University or signing up an internship agreement.

As your team expands you should not forget about the space as well. If you pack your stuff too tight, the tension starts to rise resulting into personality conflicts and absenteeism, thus overall fall in productivity. No one likes working in a cramped office where you coastally bump elbows with your neighbor and stand ten minutes in line to get your coffee.

Your company is nowhere close to your targeted customers

As obscure as it is, some business still try to sell an umbrella to a man in a desert. If your company has been struggling to get the first 100 customers that may be exactly your case. Conduct a fresh market research and analyze whether your services and products are still in demand at your area. Did you miss the fact that the niche has gone to really competitive while you've been planning the initial launch?

Analyze your shipping and transportation costs — in case they eat up a huge chunk of your possible income, you should consider moving a portion of your operations closer to the customer segment.

Your operating costs are becoming too high

Costs can make or break the success of your business. The cost of living and operating the business different drastically from city to city. For instance, the cost of living in Little Rock, Arkansas is 13 percent lower compared to the median national, whereas being headquartered in New York City will cost you twice more compared to the US nationwide.

As well, you should consider the adding up costs of being based in a certain climate. While having an office in quirky tropical environment at Key West may seem like a great idea at first, don't forget to take into account the electricity bill as you'd like to keep your space cool for 365 days per year. Same applies to northern locations with high level of annual snow fall that will result into extra heating costs and possible transportation issues.

Crossing the state border may bring your business significant tax relieves, along with additional tax breaks and local governmental incentives to businesses. According to a recent survey conducted by The Tax Foundation – Wyoming, South Dakota and Nevada were named the top-3 states with the best tax climate in 2015, whereas California, New York and New Jersey were ranked as the worst ones. New Jersey is particularly guilty of the highest property tax burdens in the country and is among the two states to levy both an inheritance and an estate tax.

Overall decreasing quality of life

Quoting Maxwell Maltz: "Man maintains his balance, poise, and sense of security only as he is moving forward". If your area no longer looks attractive neither to you, nor your employees; it's worth to take a leap and start packing.
Rising crime rates, dropping health care and lack of decent educational facilities can be serious hazards to your business success and expansion. An unproductive, demotivated team will bring you nowhere close to the desired results, so does the shrinking market in the area losing its desirability.
Source: Huff Post