Well this is definitely a surprise.
Ellison's Cave, located in northwest Georgia, is nearly 12 miles long and more than 1,000 feet deep. The cave — and the hair-raising pits that lead to its floor — attract spelunkers from all over the world. There are some seven routes to the cave floor, one of which includes a massive pit known as Fantastic. With a vertical drop that could fit almost two Statues of Liberty, this is the deepest cave plunge in the continental United States.
Fantastic is a dangerous drop, but many adventure seekers tackle it at their own risks. With a view like this, we can't say we blame them.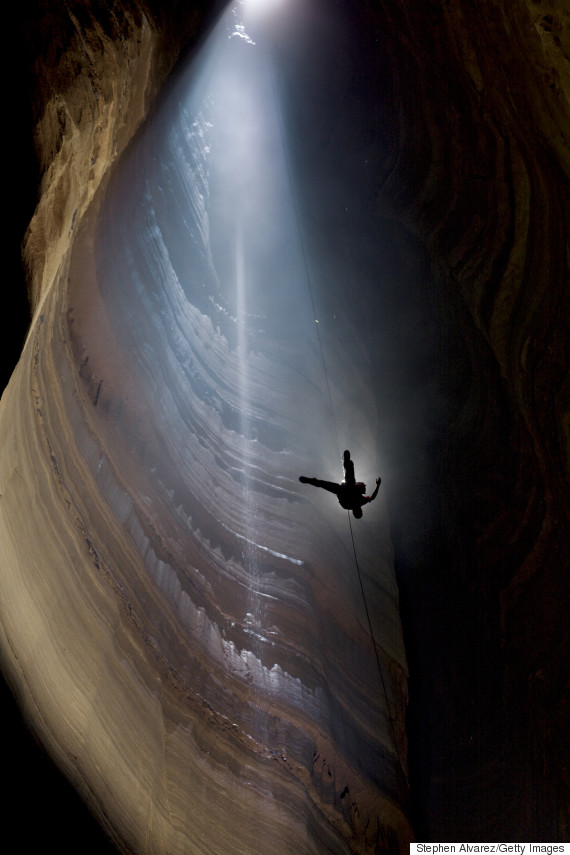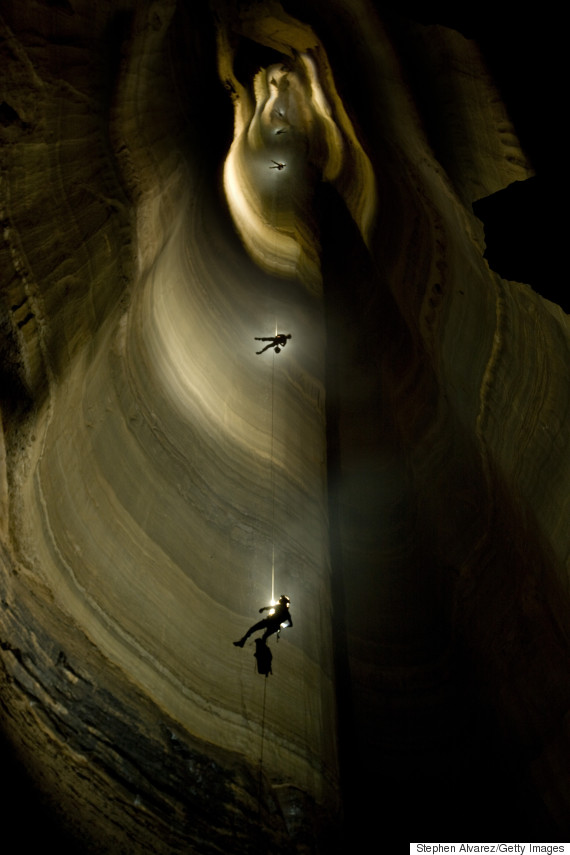 Ellison's Cave is located in Georgia's Pigeon Mountain region. You can indeed drop down one of its epic pits, though doing so is not recommended for novice cavers.
Travelers with all levels of expertise, however, can explore nearby Rock City, a massive cliffside formation with wooded trails and sweeping mountain views. Chattanooga is just across the border in Tennessee, if you're looking for somewhere to stay with an extra dose of Southern hospitality.
We'll leave the caving to the pros.
Source: Huff Post