If you haven't seen her on the red carpet with beau Bradley Cooper or you're not one of the 597,000 people who follow her on Instagram, meet Suki Waterhouse, the 23-year-old model who also stars in the upcoming installment in the "Divergent" series, "Insurgent." Waterhouse heats up the pages of GQ's April issue in a beachside photo shoot, donning a high-cut swimsuit and a sheer T-shirt: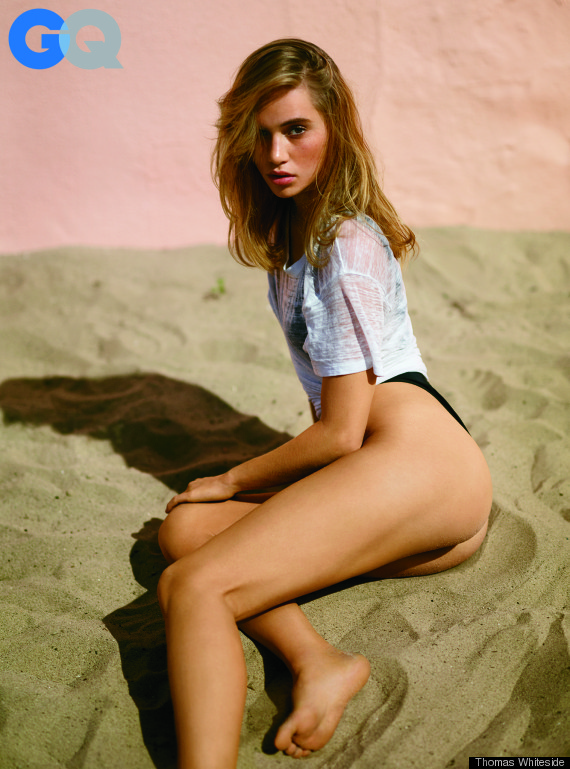 The model told GQ that, inadvertently, she's been training for her action-packed role in "Insurgent" ever since childhood:
"I studied karate growing up — I'm a brown belt — and me and my sister used to beat the crap out of each other," she said.
For more with Suki Waterhouse, pick up the April issue of GQ, on newsstands March 31.
Find us on Pinterest!
Follow Huffington Post's board Hollywood on Pinterest.

Source: Huff Post