One popular pastor is looking to the sky for help.
Televangelist Creflo Dollar has asked 200,000 followers to donate $300 apiece so he can buy a luxury jet to preach worldwide.
The appeal, originally posted on Creflo Dollar Ministries' website but apparently since taken down, is called the Project G650 Campaign. It's named for the Gulfstream G650, aircraft that Dollar's Georgia-based World Changers Church says it needs after an older plane was grounded.
"We believe it is time to replace this aircraft so that our Pastors and staff can continue to safely and swiftly share the Good News of the Gospel worldwide," the copy read.
"… Therefore, we are asking members, partners, and supporters of this ministry to assist us in acquiring a Gulfstream G650 airplane so that Pastors Creflo and Taffi and World Changers Church International can continue to blanket the globe with the Gospel of grace."
According to outlets, the jet costs about $65 million.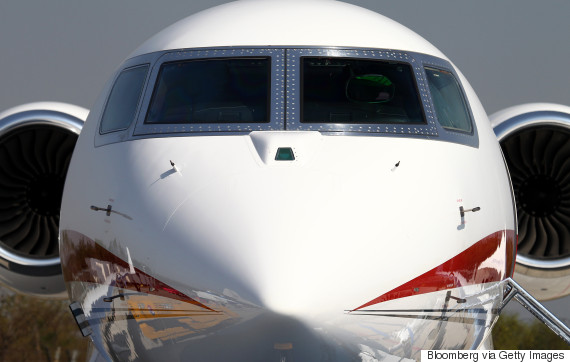 A Gulfstream G650 on display at a 2013 exhibition.
"The G650 is the biggest, fastest, most luxurious, longest range and most technologically advanced jet — by far — that Gulfstream has ever built," Flying Magazine wrote in 2013.
Creflo Dollar Ministries didn't immediately return requests for comment from The Huffington Post.
A video that accompanied the funding pitch featured Dollar recounting two recent mishaps on the older plane: an engine failing on a trip he took to Australia and a mechanically blamed runway accident with his wife and daughters onboard.
And while the video asks specifically for $300 from 200,000 donors, the written appeal noted: "Your love gift of any amount will be greatly appreciated."
H/T Christian Post
Source: Huff Post