Ainsley Hutchence and Sebastien Fougere had both been married before. So when they fell in love in 2008, they both agreed they would never tie the knot again.
Five years later, the Queensland, Australia-based couple changed their minds, but still weren't keen on having a big wedding. They started throwing around the idea of running off to Vegas to elope.
"Initially, we just couldn't be bothered, especially if it meant spending a shit-ton of money that we could use for a holiday instead," Hutchence told The Huffington Post. "Then for some reason, Elvis came up and the more we looked into it, the better it sounded. [We thought] getting married by Elvis would be kind of funny. We mostly just do things inspired by the idea of it being fun. And this just sounded like a fun thing to do."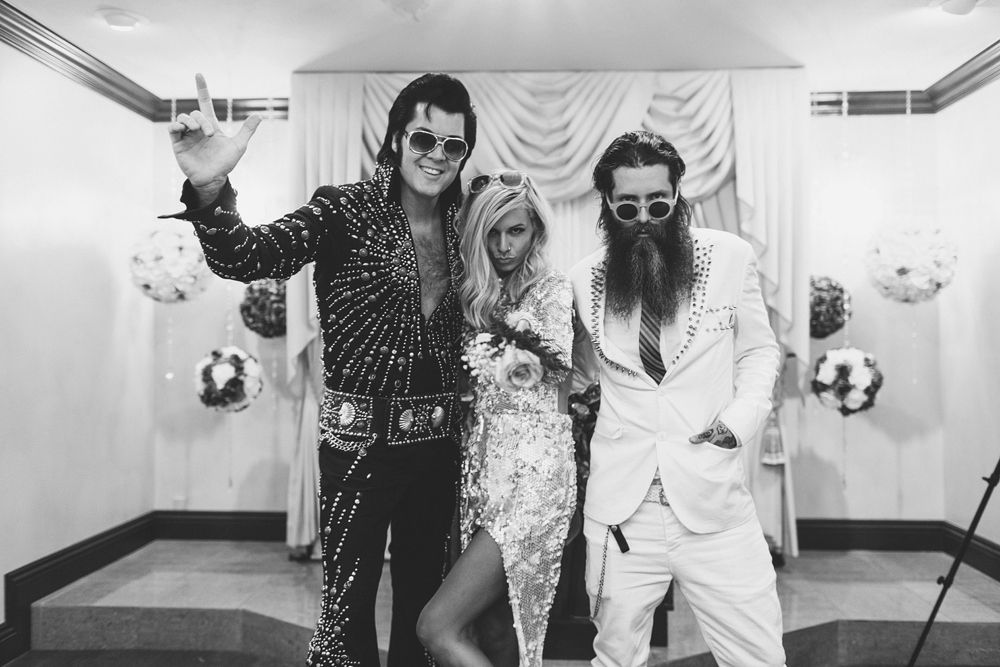 Credit: Janneke Storm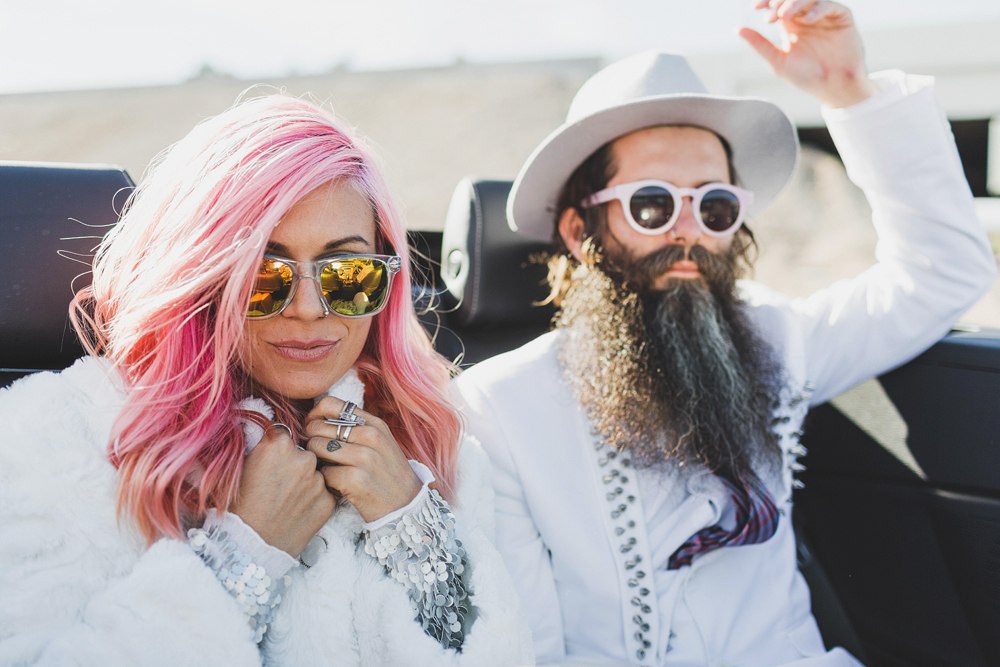 Credit: Janneke Storm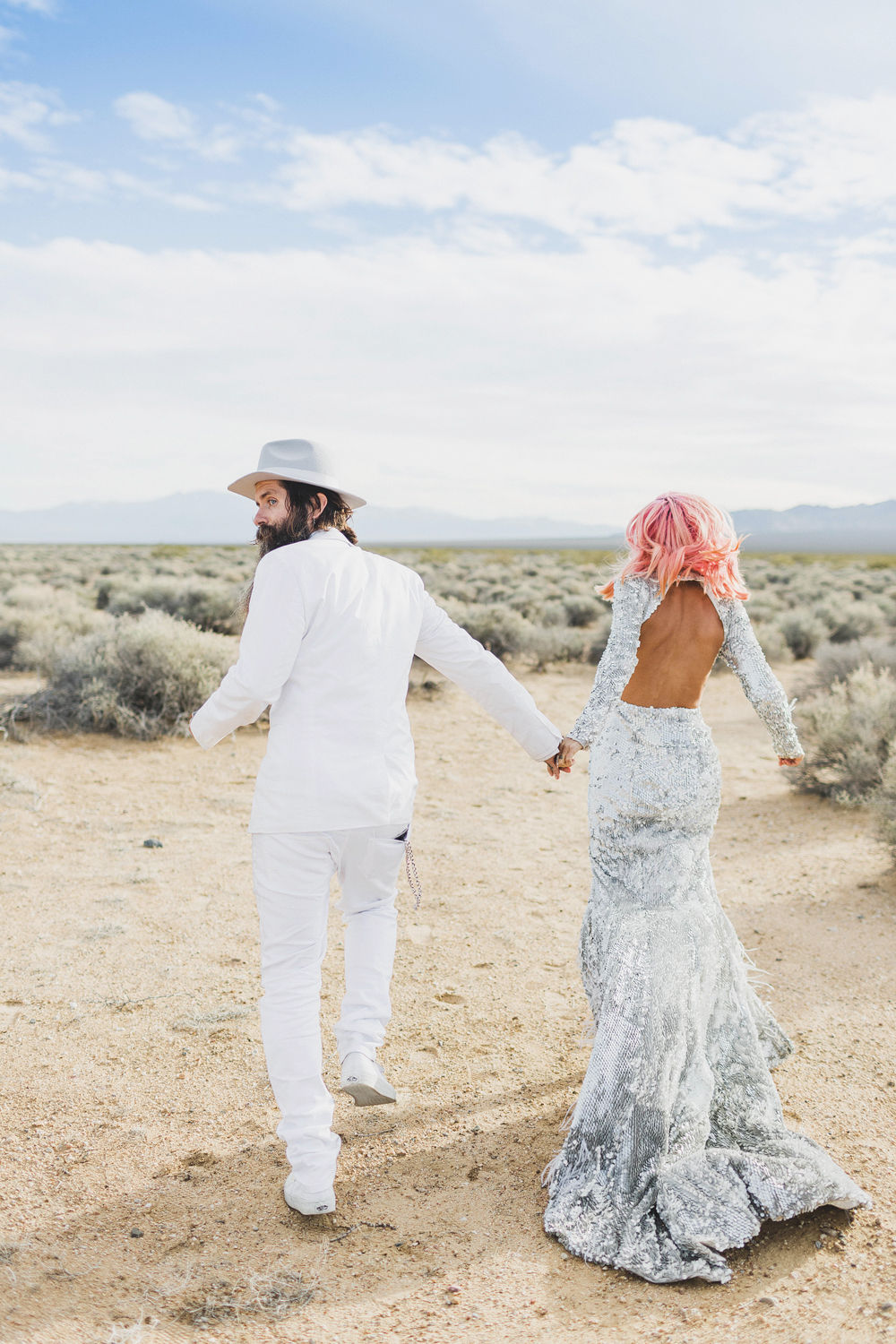 Credit: Janneke Storm
In November 2013, the couple headed to Vegas with photographer and friend Janneke Storm in tow for some good old-fashioned debauchery. Although Hutchence and Fougere got married more than a year ago, the photos recently resurfaced when they appeared on BuzzFeed on Tuesday.

Credit: Janneke Storm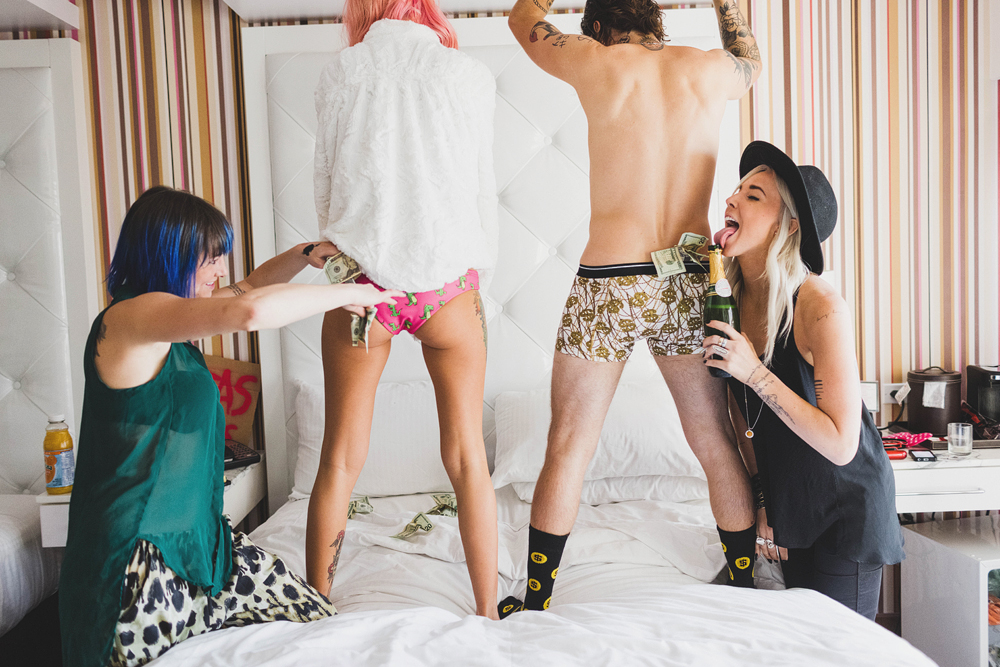 Credit: Janneke Storm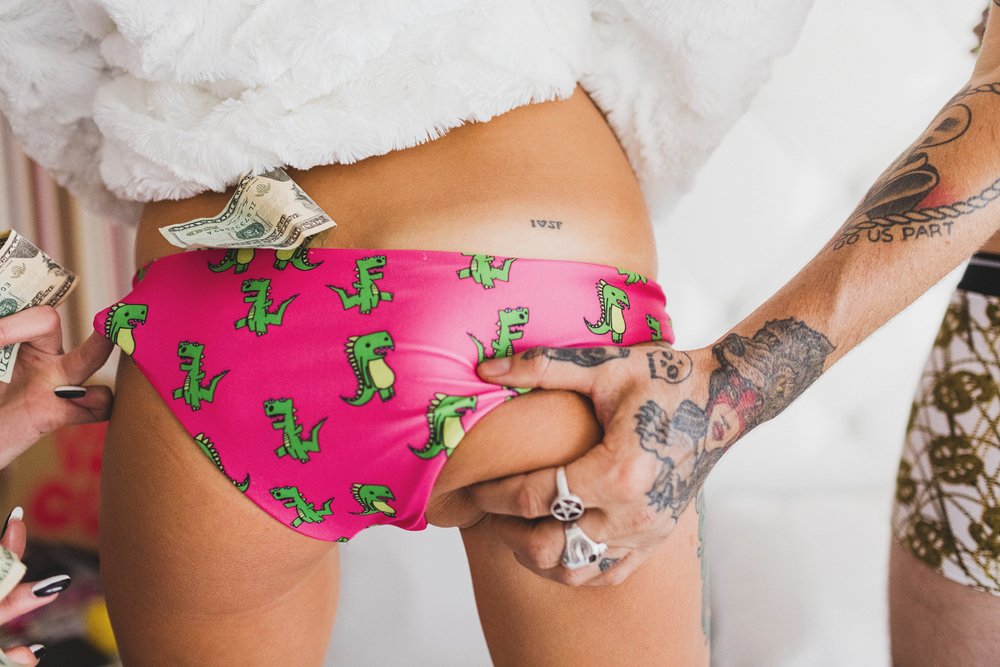 Credit: Janneke Storm
When asked about her favorite part of the day, the bride said it had to be the craziness that ensued in the moments that led up to the ceremony. They were having so much fun taking photos and letting off smoke bombs that they forgot to allot enough time to make it to the wedding chapel in peak traffic.
"Sebastien and I both leapt out of the car and ran for it," she said. "It wasn't even a discussion. We just both knew we had to do it. All the traffic started cheering for us as we ran hand-in-hand, my massive sequined train dragging along the tar collecting anything in its way. We even had road workers stop traffic for us at one point so that we could cross a road."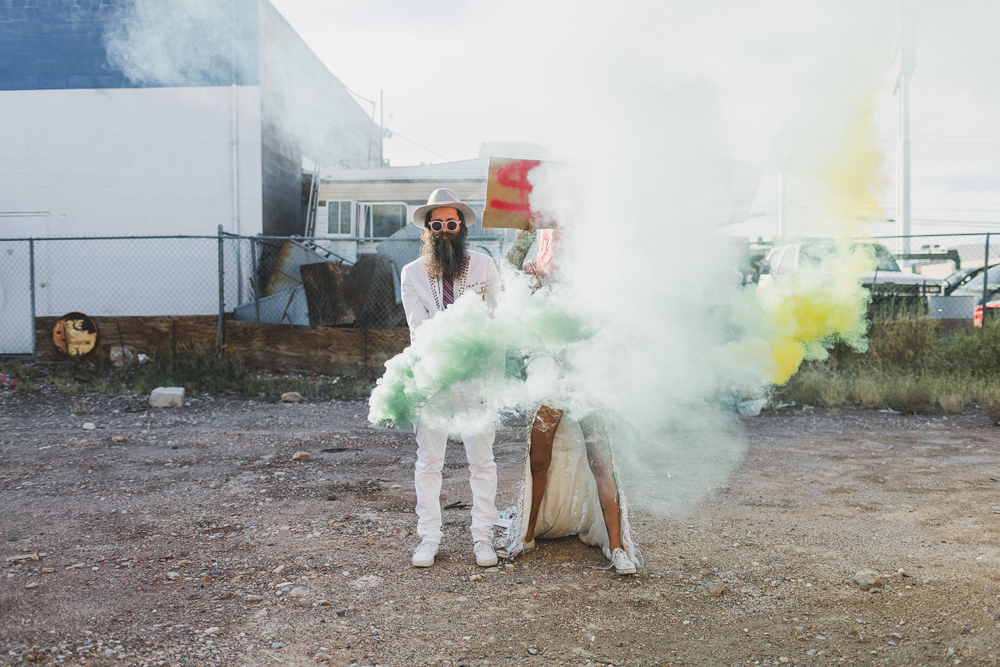 Credit: Janneke Storm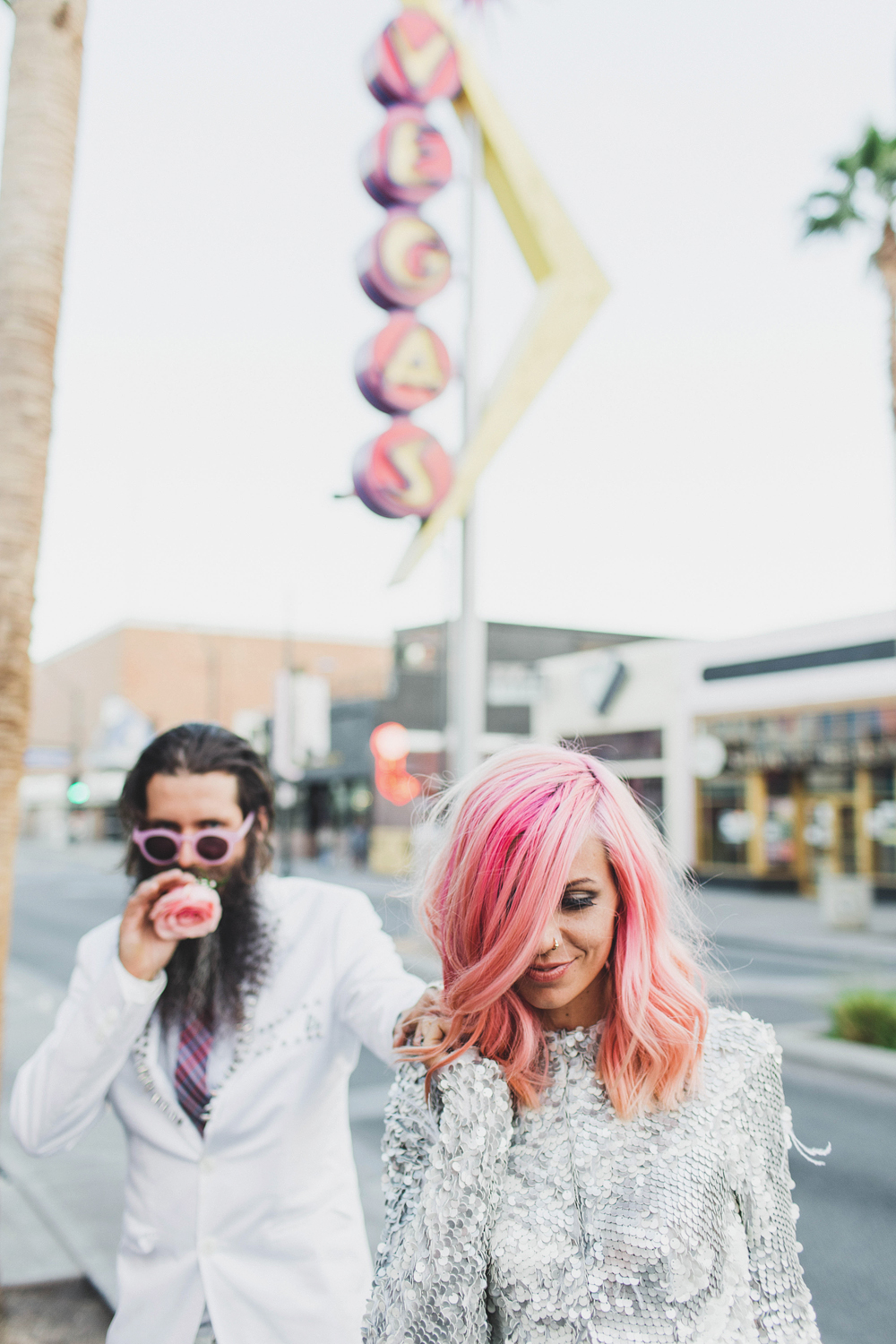 Credit: Janneke Storm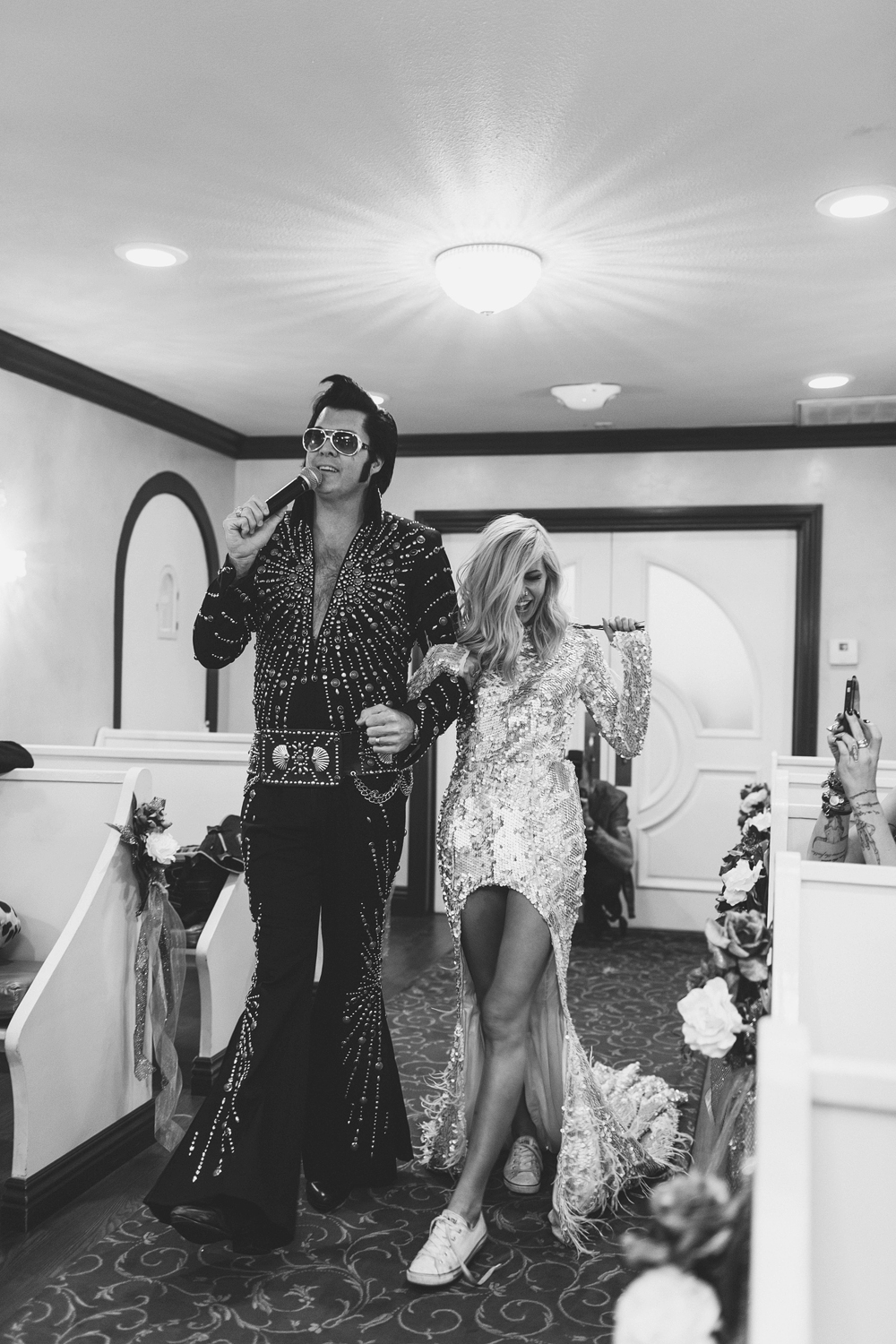 Credit: Janneke Storm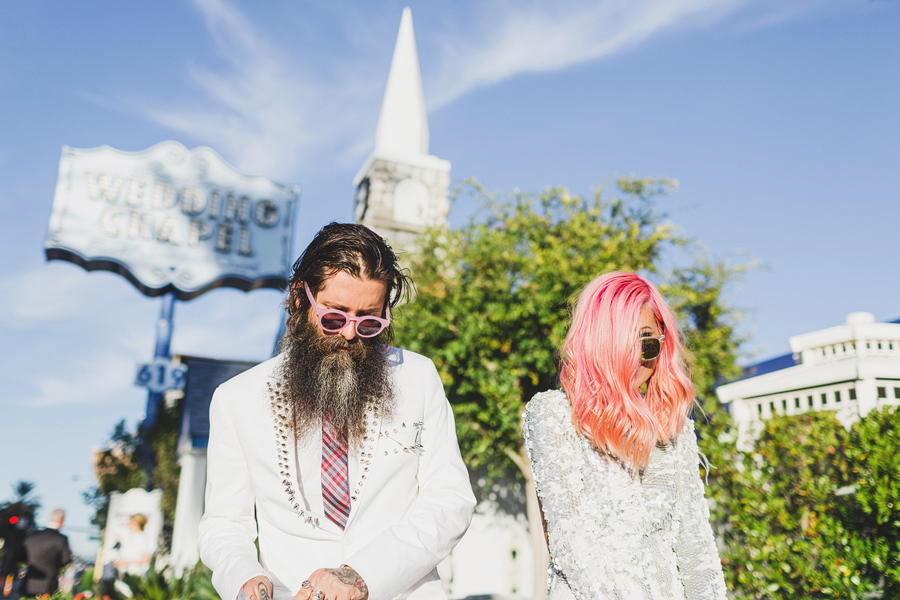 Credit: Janneke Storm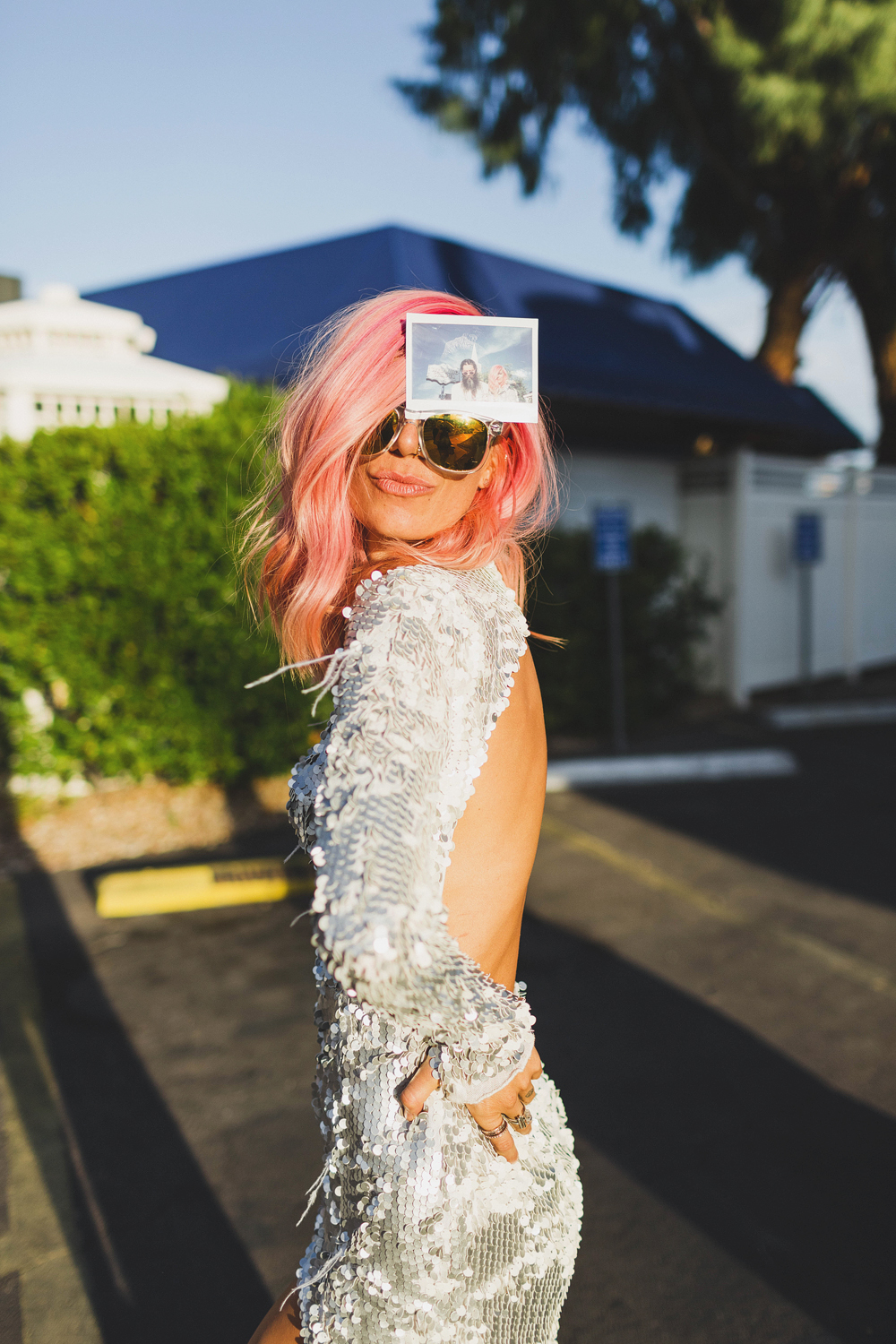 Credit: Janneke Storm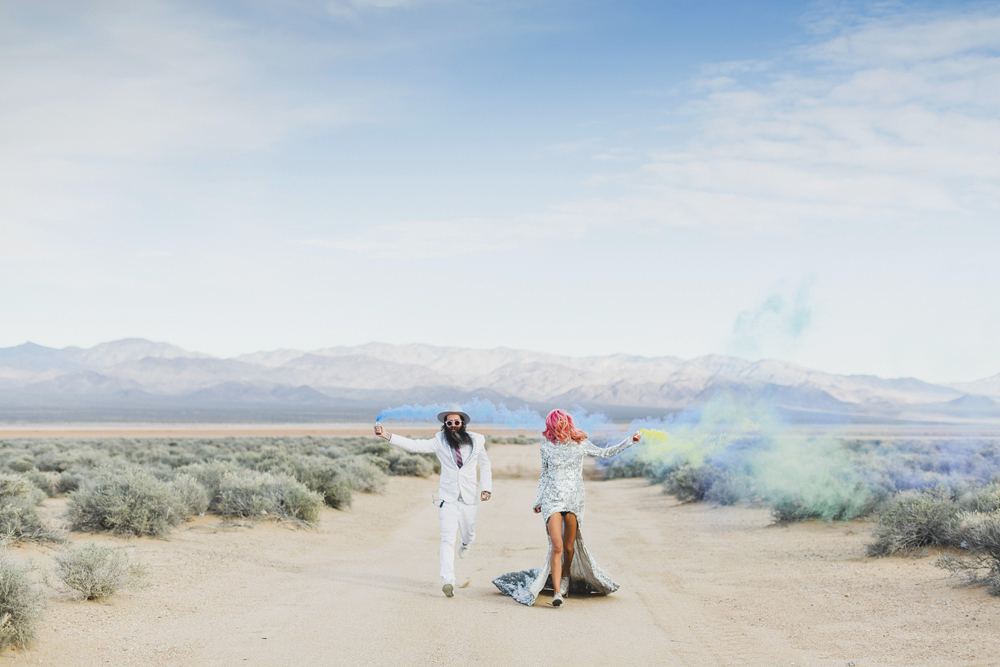 Credit: Janneke Storm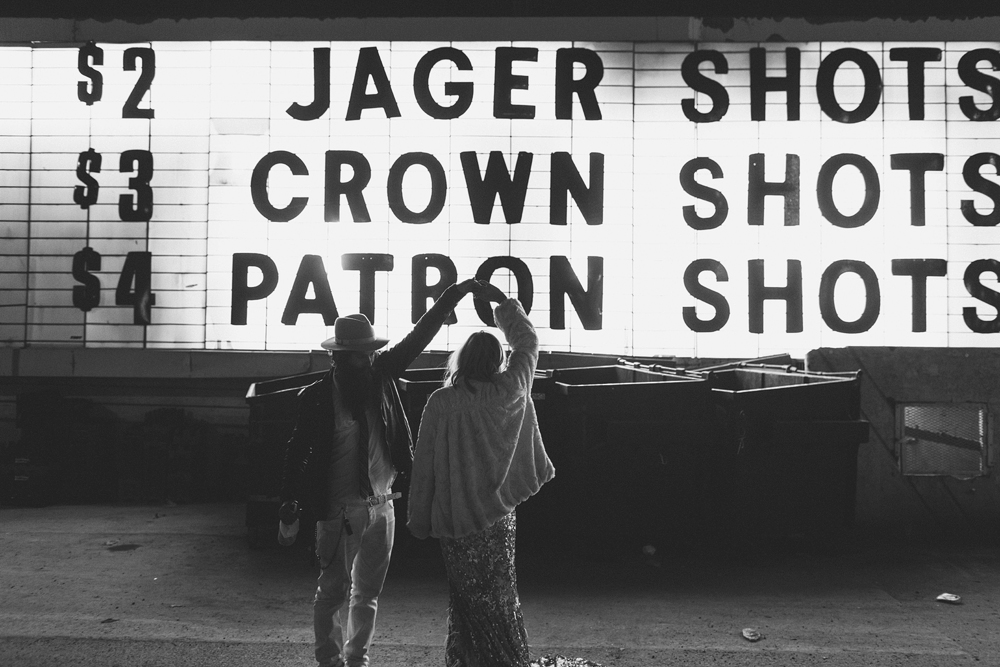 Credit: Janneke Storm
The eclectic pair first met at a local cafe in 2008. Hutchence would do work there sometimes, Fougere was the "incredibly handsome" barista.
"From the minute I laid eyes on him, it was on!" she told HuffPost Weddings. "Luckily Sebastien felt the same way. My visits to the cafe became more like a mild stalking situation after that day. Before going in, I would do a drive-by to make sure he was working. We just kind of flirted for a few weeks and then started dating and within three months moved in with each other."
The couple lives on the Sunshine Coast of Australia with their three kids from previous relationships — two from his previous marriage and one from hers. They run the website Sticks and Stones Agency, which made headlines earlier this year when their Instagram account was disabled (and later reactivated) after they posted a photo of two women in bathing suits with their pubic hair showing.
In November 2014, the couple celebrated their first wedding anniversary with a trip to Bali. Naturally, they brought along the same photographer and did another awesome photo shoot. Hutchence's wedding gown, by designer Alex Mearing, was repurposed by an Australian artist for the shoot.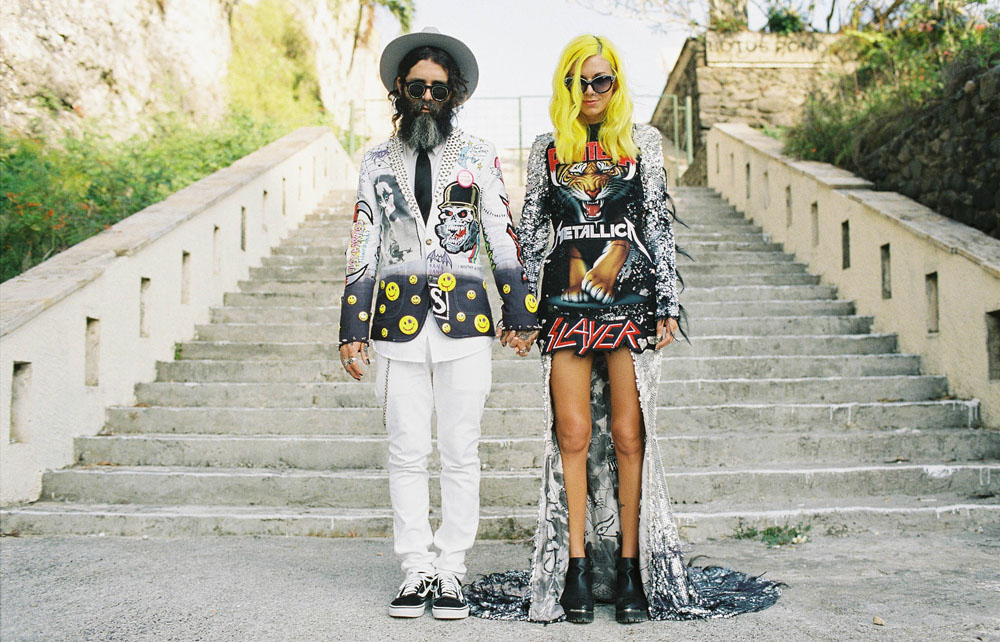 Credit: Janneke Storm

Credit: Janneke Storm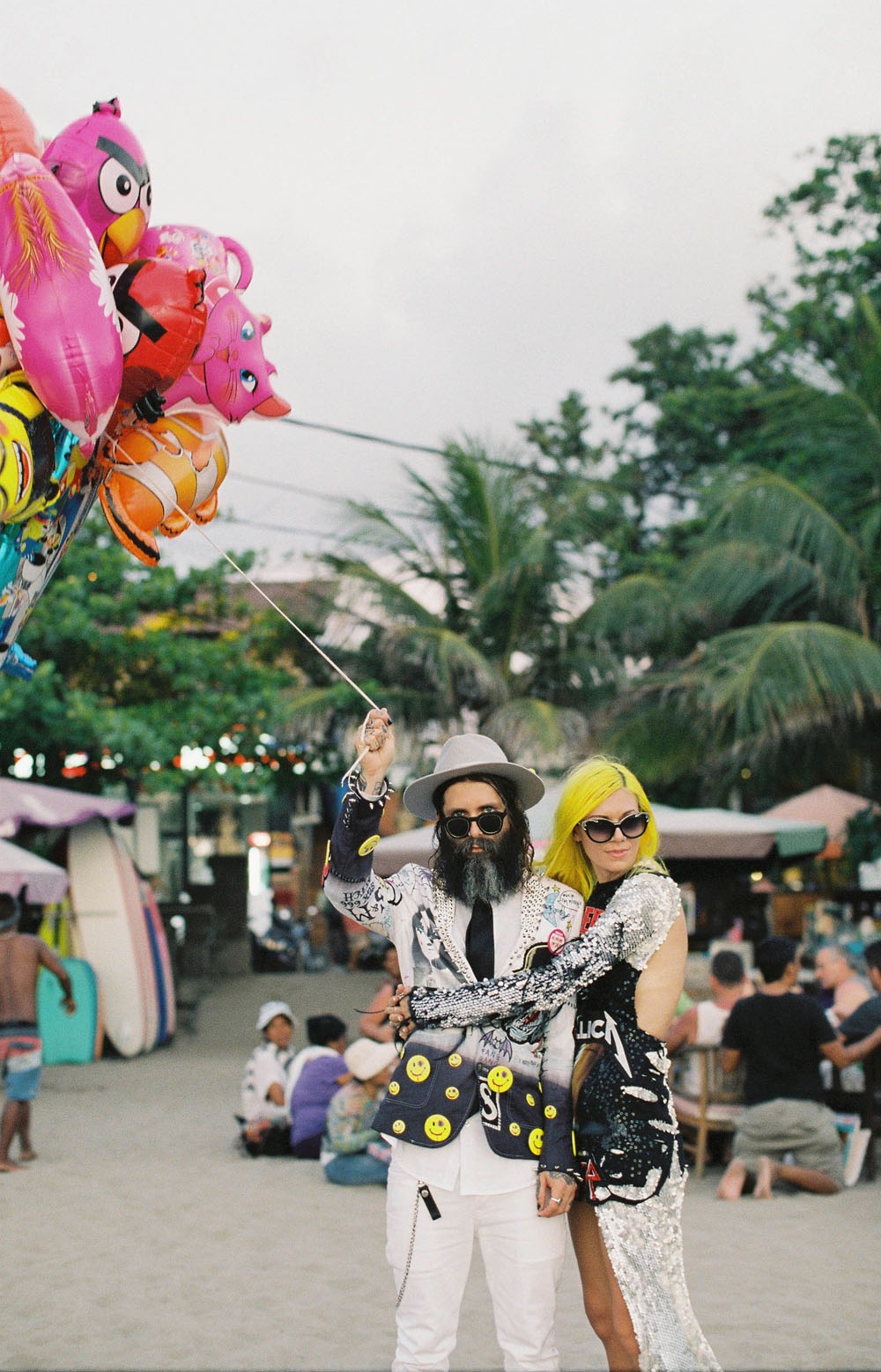 Credit: Janneke Storm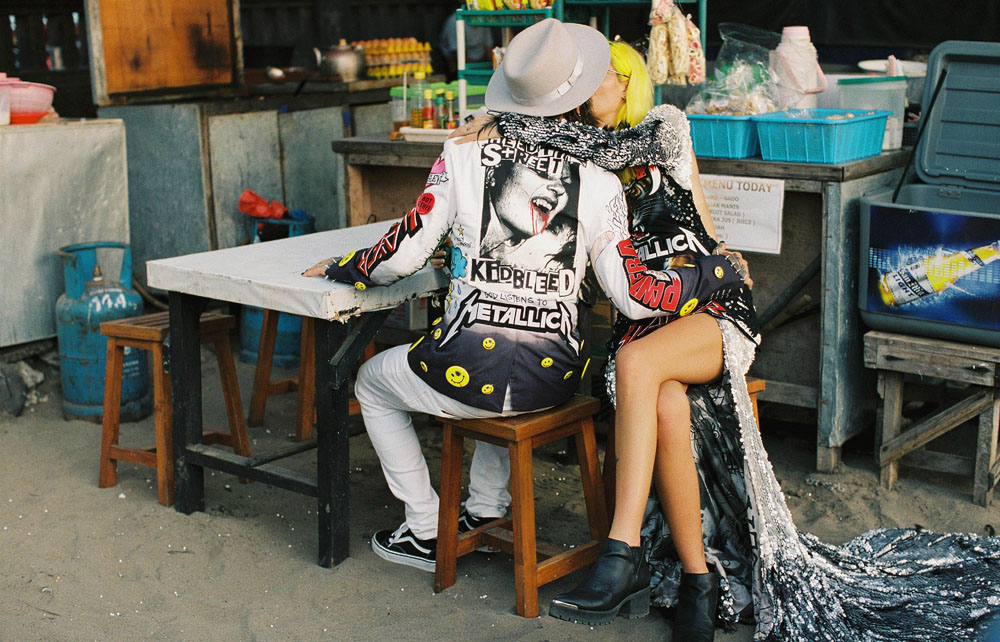 Credit: Janneke Storm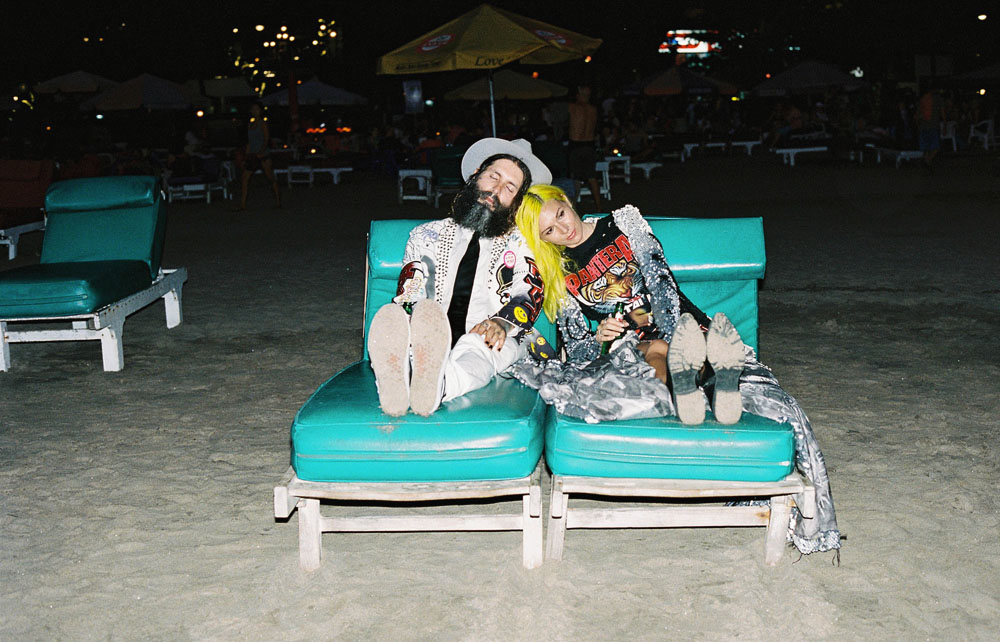 Credit: Janneke Storm
For more enviably cool photos of the couple, check out the slideshow below. (Note: Some photos may be considered NSFW):
H/T BuzzFeed
Keep in touch! Check out HuffPost Weddings on Facebook, Twitter and Pinterest. Sign up for our newsletter here.
Source: Huff Post