Jordan French and Darius Fisher, the men who recently demolished a Texas piñata store with the inventory still inside and then compared the tenants to "roaches," run a public relations firm that specializes in reputation management.
French and Fisher demolished Jumpolín, a family-owned piñata store in Austin, Texas, in February. The two men had purchased the property in October under the name F&F Real Estate Ventures, a limited liability company that owns other properties in the city. But French and Fisher are also the CEO and president, respectively, of Status Labs, a PR firm that offers to help clients avoid precisely the kind of debacle the men find themselves in now.
"Reputations matter," the Status Labs website says. "Don't let a single event ruin the reputation you've taken years to build."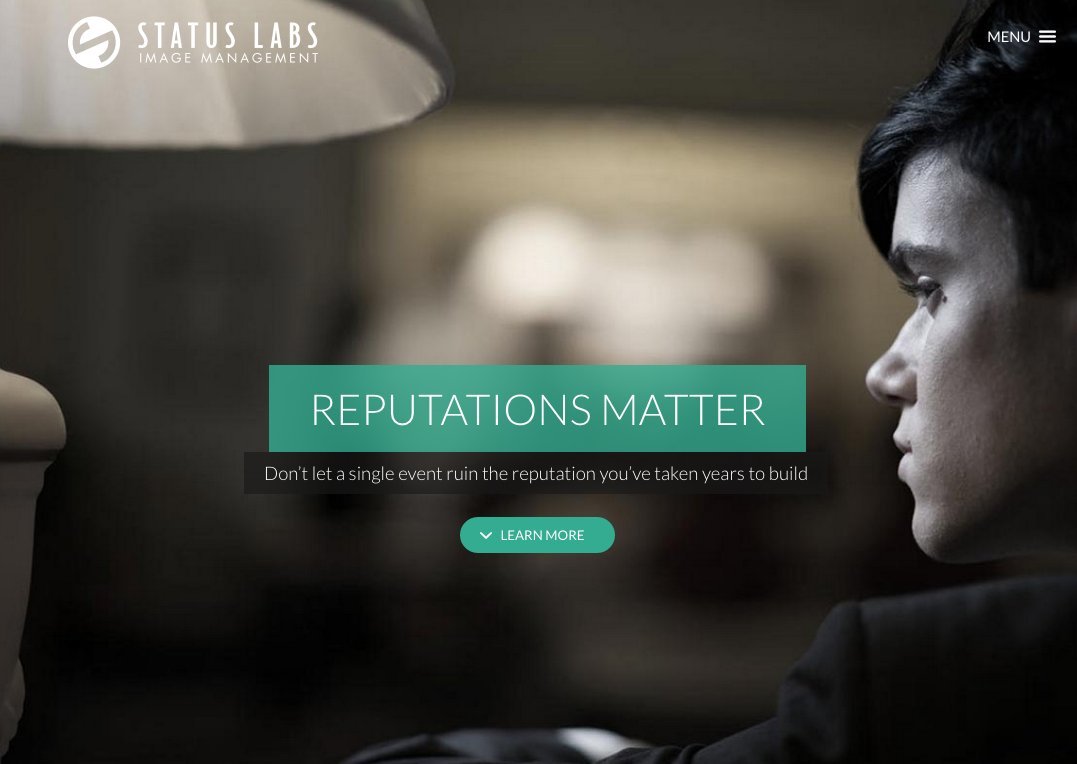 A screen shot taken from Status Labs' website.
Some are wondering why the two haven't taken their own advice. Gonzalo Barrientos, a former state legislator who represented Austin as a Democrat in both the Texas House of Representatives and the Texas Senate, said it was "ironic" that PR specialists would find themselves in such a fiasco.
"The idiots who supposedly owned a public relations firm just went in there and haphazardly tore the place down," Barrientos told The Huffington Post.
Status Labs did not respond to multiple requests for comment.
French and Fisher set off an uproar in the community last month by demolishing the building at 1401 E. Cesar Chavez St. in the east Austin neighborhood. They'd hoped to rent out the lot during the city's South by Southwest music, film and tech conference.
The men say they legally acquired a demolition permit and served Jumpolín's owners, the Lejarazu family, with eviction notices. But Victor Lejarazu, 36, who runs the business with his parents, Sergio and Monica, told HuffPost the family had contested the eviction notices because the lease wasn't set to expire until 2017.
For many, the controversy has also touched a nerve because it speaks to socioeconomic friction in the rapidly growing city. Home to a large community of Mexican migrants and Mexican-Americans, east Austin has become a focal point in local tensions over gentrification as new businesses and residents push in from the bustling downtown area.
Local activists have picketed the site of the demolition, urging the city to boycott French and Fisher's businesses, including two properties for rent on Airbnb. Splash, the tech company that the two had hoped to contract to use the lot during SXSW, backed out of the deal. When French and Fisher tried to offer the space for free to food truck vendors, they also turned down the offer.
Though French and Fisher bill themselves as public relations professionals, they have a history of attracting national media attention for blunders that put their ethics into question.
In September, CNBC reported that one of its freelance writers had received a pitch from Status Labs offering to pay the reporter in exchange for writing about the company's clients in news stories.
"What we're paying varies wildly depending on quality of the secured hit," the message said, according to CNBC. "We've paid up to a dollar per word for great placement. What payment structure would you be comfortable with?"
In its story, CNBC referred to the Status Labs email as a "bribe." After the article was published, Status Labs director of operations Brad Burnett emailed a statement to CNBC saying:
We have, in the past, hired bloggers to write about clients of ours in exchange for product (or a small stipend) with the expectation that there would be disclosure between the blogger and the blog editor. We do not, and have not, asked people to write about clients of ours in news outlets without disclosure.
French and Fisher also ran a separate PR company, Wiki-PR, that grabbed national headlines in 2013 after Wikipedia sent the company a cease-and-desist letter for violating the site's rules, according to The Guardian. After a yearlong investigation conducted by the online encyclopedia's volunteers, Wikipedia concluded that Wiki-PR had invented more than 300 fake user profiles on Wikipedia in order to alter Wikipedia entries about clients of Wiki-PR.
Wiki-PR, whose sole purpose is to manage its clients' image on Wikipedia, is now banned from editing the site's articles. However, Wiki-PR's website still offers "page creation and editing" services, saying that its consultants "help you abide by Wikipedia's community rules and guidelines" and that the company doesn't directly edit Wikipedia entries itself.
"We'll help you draft a Wikipedia page and ensure it is 100 percent accurate with our Page Creation and Editing service," the website says.
It's not clear whether Wiki-PR is indeed still operating, or what role, if any, French and Fisher currently have there. In January, French defended Wiki-PR in an interview with Business Insider, saying the company had been treated unfairly.
"We've been painted like we're some kind of evil entity out there scrubbing truths from Wikipedia that are bad about people and companies," French said. "What are we actually doing? We're starting with legally actionable libel. People call us. They're upset. They're crying. They're pissed. They typically have a lot of money. They are one hair trigger away from suing the Wikimedia Foundation and/or trying to subpoena to find out who the editors are who smeared them, whether it is an anonymous IP [address], which is almost always the case, or an actual editor."
A message sent to Wiki-PR through the company's website was not immediately answered.
Source: Huff Post