Hours after the news of Terry Pratchett's death broke on Thursday, a fan of the bestselling fantasy author launched a petition on Change.org beseeching the Grim Reaper to please "reinstate" the writer on Earth.
"Death, bring back Terry Pratchett," the petition reads.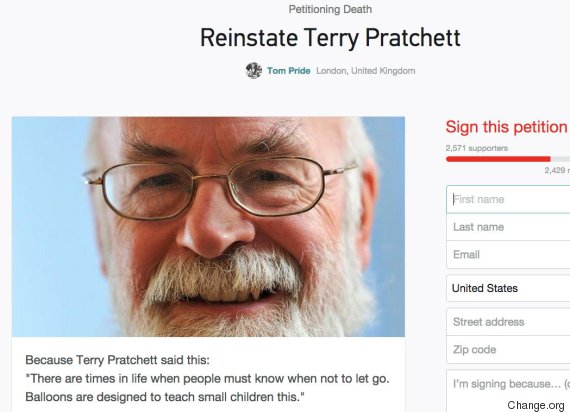 Pratchett, who penned the beloved Discworld series of books, died on Thursday at the age of 66 after a long battle with Alzheimer's disease.
Thus far, more than 2,500 people have signed the petition asking for Pratchett's return.
Death was not available for comment.
Source: Huff Post