With 2015 offering an abundance of new communications technologies and services, it is essential for businesses to be aware of the latest trends and attempt to gain an advantage over the competition.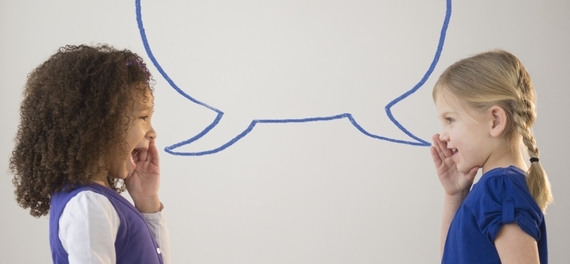 Shift to Mobile Accelerates

Server based applications are being reconfigured to allow appropriate and useful applications to run on tablets and smartphones. Tablets offer ease of use, portability and convenience when incorporated into the business world. If a mobile application is purpose-built for a specific business and built to cater to the requirements of employees, the results can be impressive. Given the choice, some employees will choose tablets and smartphones over laptops and PC's making it critical that businesses ensure availability of necessary applications on these mobile devices.

Continued Growth of Cloud Communication Services

As businesses seek to compete more effectively, integrate their workforce and improve client satisfaction, cloud communications technologies have become an effective enabler of this objective. Hosted VoIP is rapidly being adopted by many businesses who seek to avoid the excess costs and complexities of an on premise phone service solution. Issues with set up and installation are avoided while a rich feature set is made available to the end user. Integrating VoIP technology with CRM software further allows customer representatives, agents, sales staff, managers and others to access and utilize client information with ease, to better benefit the productivity of the business. Cost savings are the primary driver here though and industry authority WhichVoIP states that these savings can easily be upwards of 50% and beyond. Strong growth and adoption by businesses of all sizes is expected to continue.

Businesses Continue to Unify Communications

UCaaS (Unified Communications as a Service) capabilities include integrated audio and web conferencing, video solutions, telephony and collaboration delivered as part of a business application. Unified communications solutions, which have historically been premise based, are now moving to the cloud via mainstream adoption as businesses consider this as a compelling option for optimal productivity. Until recently unified communications have only been cost effective to larger enterprises but with this transition to the cloud, they are now readily available, at an affordable price, to businesses of all sizes.

Mobile Devices Replace Office Phones

Smartphones have become a great alternative to the use of a traditional desk phone for many businesses. Besides the cost saving of not having to purchase expensive desktop phones, benefits include storage of important contacts, on-the-go business use and accessibility of applications. Business data can also be accessed for easy retrieval if not directly at your work space. The popularity of this type of BYOD (Bring Your Own Device) strategy is expected to grow as businesses become less dependent on desktop devices and employees become more mobile.

Growth of WebRTC

WebRTC enables Real Time Communication between web browsers and mobile applications without the need for plug-ins or other apps. It is the foundation for quality communication via the web and enables audio, text, and video chat in addition to file sharing. Corporations with consumer facing websites will be able to leverage WebRTC to implement click-to-call functionality. Calls would then connect over the Internet which in turn has the potential to reduce toll free calling usage costs. This is just one simple example that demonstrates the incredible potential of WebRTC.

Increase of IT Spending

Increased business enthusiasm and a growing economy are directly resulting in business growth and hiring. This in turn results in increased IT needs and spending as businesses need to focus on IT support and growth to ensure successful servicing of both employees and customers. Gartner recently forecasted that IT spending is set to grow 2.4% worldwide in 2015.

Increased Demand for Internet Bandwidth

Cloud computing is replacing on premise computer products with services delivered over the Internet such as software or storage space. IT infrastructures and platforms that are managed by private cloud services can be rented by businesses to help eliminate costly upfront investments in IT equipment. The continued growth and popularity of these cloud services and technologies will force businesses to evaluate increasing both network bandwidth and connection speed.

Cloud Based IT Networks

These allow users to access files or applications despite their location or the device being used. It delivers network capability globally via a highly secure application that requires no investment in networking equipment. This form of communication is done with ease and enables businesses to easily communicate with their remote locations in addition to facilitating central control of remotely distributed networks. Microsoft Office 365, Google Apps and QuickBooks are examples of software applications that run in the cloud. Expect to see more of these solutions becoming available in 2015 and beyond.

Cloud Security

The recent high profile cyber attacks on Sony and Target brought to light how vulnerable any network can be. Rapidly changing threats will force businesses to put a high emphasis on ensuring effective cloud security. The continued growth of emerging and mobile technologies will create new targets for hackers and facilitate the growth in demand for improved security. Market research organization ReportsnReports predicts that this market will grow from4.2B in 2014 to8.7B in 2018.

Internet of Things (IoT)

IoT will drive a massive amount of new interconnections between multiple new and existing systems and solutions. The "things" will include new products such as smart sensors, homes automation systems, health monitors and wearable devices that will integrate and communicate with existing systems such as apps, cloud services, databases and other IoT devices. The possibilities are endless so watch out for a lot of innovative IoT based solutions in 2015.
Source: Huff Post