A so-called "lost city" said to be home to a long-vanished civilization was reportedly found by a team of explorers in the rainforest of La Mosquitia, Honduras, during a recent expedition. The finding, which was first reported in National Geographic and picked up by other media outlets including The Huffington Post, has since generated a lot of buzz — and criticism.
Earlier this month, more than two dozen archaeologists and anthropologists published an open letter, condemning the explorers, who were accompanied by a film crew, for making "exaggerated claims of 'discovery.'" Experts have also criticized National Geographic for sensationalizing the finding and employing a "colonialist discourse" in their report.
The National Geographic article, published March 2, began with these words:
An expedition to Honduras has emerged from the jungle with dramatic news of the discovery of a mysterious culture's lost city, never before explored. The team was led to the remote, uninhabited region by long-standing rumors that it was the site of a storied "White City," also referred to in legend as the "City of the Monkey God."
This report was problematic on several fronts, the scholars contend in their letter. For instance, the report is said to have ignored earlier research conducted in the region, which experts claim is not quite as untouched as the article seems to suggest, as well as indigenous knowledge of the area.
"Any words like 'lost' or 'civilization' should set off alarm bells," Rosemary Joyce, a signatory and a professor of anthropology at the University of California at Berkeley, told The Guardian.
Such terms revert to a "colonialist discourse" that is disrespectful and offensive, another signatory and University of Kansas professor John Hoopes told the news outlet.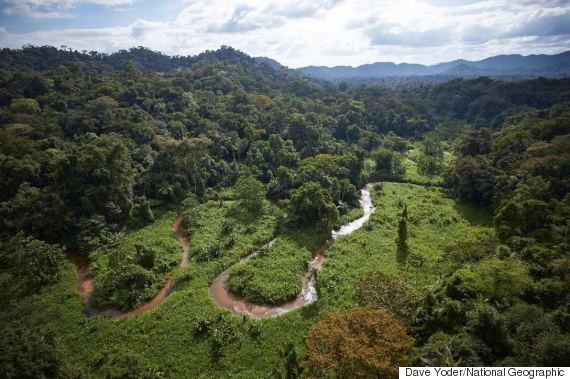 Aerial view of a pocket of jungle in the Mosquitia, where the so-called "lost city" was reportedly discovered.
According to The Star, experts have acknowledged that the archaeological finding may indeed be significant. However, the sensationalizing of such a discovery may be ultimately reductive and perhaps even harmful, they say.
"The motivating force behind this expedition … is a production of a movie," Ricardo Agurcia, a Honduran archaeologist, told The Star. "It's adventure-seeking and it pretends to be looking at this myth of the great, lost White City in eastern Honduras. I think right there you're off on the wrong foot."
Chris Fisher, the lead American archaeologist on the Honduran expedition, said this week that he has been surprised by all the criticism.
"We never said it's Ciudad Blanca or the city of the lost monkey god," he told The Guardian. "The articles aren't scientific papers though, and we don't deny that local people might have knowledge of these sites. But the area was unoccupied and relatively undisturbed after all these centuries."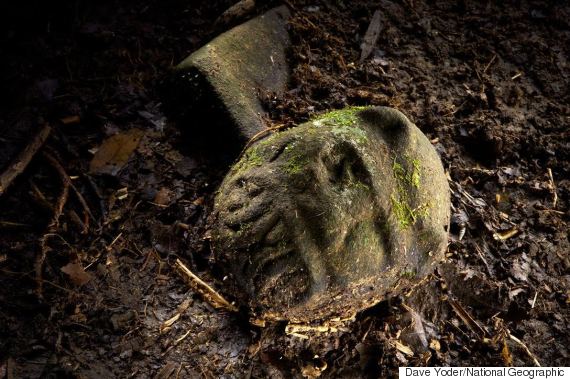 A cache of more than 50 artifacts, found partly exposed, lie in a secret location in the Mosquitia jungle in Honduras.
According to the National Geographic report on the discovery, the expedition team surveyed "extensive plazas, earthworks, mounds and an earthen pyramid" as well as "a remarkable cache" of more than 50 stone sculptures at the La Mosquitia site. Fisher told the magazine that the pristine condition of the ruins was "incredibly rare."
The site is estimated to date back to 1,000 to 1,400 A.D., and Fisher's team says it may have once been home to a now-vanished and largely unknown culture.
Source: Huff Post