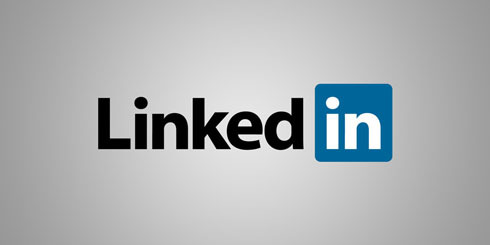 What to do When You are Growing Your Core Fast, But Not Fast Enough?
Case in point is LinkedIn.
A disclaimer: I love LinkedIn and have continued to be amazed at everything they do. The prompt for the reflections in this article was from LInkedIn's recent acquisition of Lynda.com for $1.5B. Being one of the founders of a next generation ed-tech startup, Audvisor, I am closely watching this space.
First Things First
With over 350M subscribers and growing fast, it would be hard to question LinkedIn's growth. When you compare this number to any of the LinkedIn's traditional competitors, they are doing just fine.
So, the question is, if they are doing just fine, why do all these acquisitions in what seems to be in adjacent areas to their core "connection" business?
First, because, the growth has more parameters than pure growth in numbers.
Second, the clues to the answer can be summed up in two concepts:
a) The Dunbar Number Dilemma
b) Lack of Permission-based Voyeurism
First, let us look at the Dunbar Number dilemma
The Dunbar Number Dilemma
If you have not heard of Dunbar's number, here is the quick description of the same from the web:
Dunbar's number is a suggested cognitive limit to the number of people with whom one can maintain stable social relationships. These are relationships in which an individual knows who each person is and how each person relates to every other person.
If we all subscribe to the Dunbar Number concept, this creates an interesting dilemma for LinkedIn. Beyond the 150 connections (most of those can be maintained easily outside of LinkedIn) the connections can be best described as "weak ties." You can't expect a lot of activities just based on the connections.
Although you and every one of your friends seem to have 500+ connections, few know how to leverage the weak ties and they can easily leverage the strong ties (150 according to the Dunbar number) outside LinkedIn as well.
Next, we will look at the lack of Permission based Voyeurism
Lack of Permission-based Voyeurism
Facebook is a social network. It has 2.2B members.
LinkedIn is a professional network. It has around 350M members.
It would be safe to assume that almost every one of the 350M members are also members of the Facebook network.
Facebook by design is a place where you can passively engage in permission-based voyeurism. I know, it's a crude way calling attention to the white elephant in the room. Whether you agree with this or not, you will acknowledge that this is one of the reasons for Facebook causes some sort of an addiction.
My friend Nir Eyal explains how to create habit forming products in four steps (Trigger, Action, Variable Reward and Investment) in his amazing book "Hooked" and the permission-based voyeurism crated by Facebook lends very well to make users spend hours everyday on Facebook.
Based on the current positioning, it's hard for LinkedIn to copy the above from LinkedIn as that will confuse the marketplace about the core positioning.
The Real Competition
So, the real competition for LinkedIn is not another "connection" platform. It's the "attention and mindshare" of their core audience. If "attention and mindshare" are becoming "short supply" because of Facebook or other platforms, it is a sign of future (big) trouble.
While LinkedIn has to keep growing the core audience even faster than what they have been doing, that alone will be insufficient to win the game in the long run.
LinkedIn has to borrow "attention and mindshare" or buy it.
That's what they have done with the last few acquisitions
Shift in Focus of LinkedIn's Acquisitions
I browsed through the LinkedIn's acquisitions on the web. Here they are organized by the year
2010
mSpoke | Adaptive Personalization of content
ChoiceVendor | Social B2B reviews
2011
CardMunch | Social Contacts
Connected | Social CRM
IndexTank | Social Search
2012
Rapportive | Social Contacts
Slideshare | Social Content
2013
Pulse | Web/mobile newsreader
2014
Bright | Job matching
Newsle | Real news about contacts in people's social graph
Bizo | Helps advertisers reach businesses and professionals
2015
Refresh.io | Surfaces insights about people in your network before you meet them.
Lynda.com | Online courses
If you observe the acquisitions until mid-2012, they were all focused on making the "connection experience" better.
Starting mid-2012, the focus shifted to adjacent "content" areas in a big way.
The combined price tag for three big content plays (Slideshare, Pulse and Lynda.com) is a whopping $1.709B. The number is interesting because all these companies are not in the core business of connections.
If there is a limited supply of "attention and mindshare" in the core business, it makes sense to go to areas where there the target audience is investing their "attention and mindshare."
Closing Comments
You can clearly see the writing on the wall by reading the WIRED magazine interview with LinkedIn's CEO Jeff Weiner
Excerpt from the article:
The $1.5 billion acquisition, which is the largest in LinkedIn's history, is part of CEO Jeff Weiner's master plan to make LinkedIn not just a resume repository, but a place for professionals to manage their careers and, increasingly, learn new skills–especially in the world's fastest-growing economies.
The complete article is here:
http://www.wired.com/2015/04/linkedins-ceo-1-5b-buy-will-make-smarter/
Weiner says, the Lynda.com's acquisition will help users to become smarter. While nobody can dispute that, I think these kinds of acquisition only shows that LinkedIn is getting smarter to get their adjacent content offerings strong, to win the most precious currency there is – "attention and mindshare."
— This feed and its contents are the property of The Huffington Post, and use is subject to our terms. It may be used for personal consumption, but may not be distributed on a website.
Source: Huff Post