There is a constant pressure on poor residents of cities across the Global South to seize the job opportunities that arise, sometimes forgoing education and training in order to meet the immediate needs of the family. At the same time, it is impossible to build a strong, skilled youth workforce without developing and expanding access to quality education and training opportunities. When the governments' formal education system does not compel children to stay in school, it falls to civil society to fill in the gaps with alternative education programs. From Chittagong to Jakarta, Bangalore, and Mumbai, we highlight four exemplary initiatives that tailor learning to the real needs of young people.
In Chittagong, youth drop out of school when the opportunity cost is high, particularly when the benefits from employment are higher than the perceived benefits from education. Caritas Chittagong and the social company Taratari have partnered to build vocational training centers that diminish that opportunity cost. More than 4,000 school dropouts obtain a technical education at the Regional Training Centers each year. These centers provide auto-mechanic, electrical, welding, and tailoring courses for six to twelve months, during which students stay in hostels to reduce accommodation expenses. The hands-on education boosts students' chances of finding employment when they complete their training. Taratari produces fiberglass boats with traditional Bengali designs. Young men from the fishing community who dropped out of formal school have the opportunity to learn how fiberglass boats are produced and to find employment at Taratari or in other shipyards.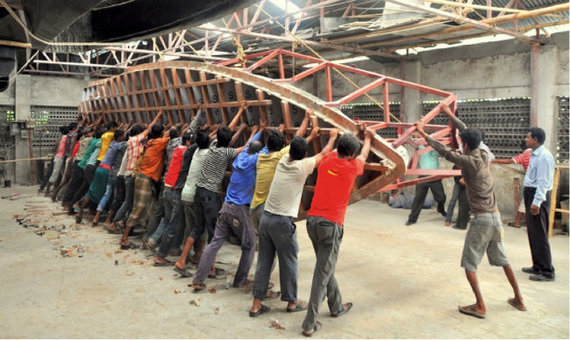 In Jakarta formal education is provided for free, but additional fees add up and mean that poorer parents may prefer their children to help them at home and contribute to the family income rather than go to school. Near the slum houses around the Ciliwung river, pastor and activist Father Sandyawan established the Ciliwung Merdeka Center to teach young people to be independent and tolerant toward different ethnicities, religions, and races. Academic programs offer lessons in drawing, math, literature, English, voice, music, storytelling, and theater arts. The young people learn skills such as sewing, making recycled paper, stencil printing and others that may help them to earn a living. The Ciliwung Center does not intend to replace basic education with informal education but to increase opportunities for the younger generation by providing them with tangible technical skills according to their interests, mitigating the opportunity costs of education.
In Bangalore, an organization called Unnati has been working to harness the potential of the city's underprivileged youth for more than a decade. Many Unnati trainees dropped out of the traditional school system at a young age and have few mentors in their networks to guide them in mapping out an appropriate alternative plan, so Unnati's 70-day program works to fill that gap. The center aims to provide a quality curriculum on par with the country's elite academic institutions. The last week of Unnati's training program is dedicated to setting graduates up with work placements, including in positions as administrative assistants, retail sales and marketing representatives, guest care workers, bedside assistants, and beauticians. Unnati is exceptional in that all of its programs are free. Youth are provided with shelter, food, and training without charge, allowing the poorest of the poor to take advantage of this unusual opportunity.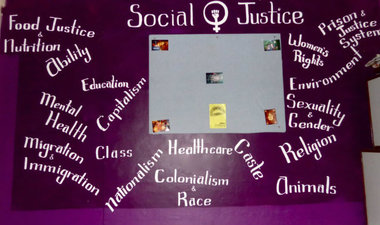 Girls raised in Mumbai's brothels deal not only with challenging living conditions but also with physical, mental, and sexual violence. Several NGOs provide education and skills training to the children to try to break the cycle of prostitution, but few have their sights set beyond traditional work. An organization named Kranti aims to change that norm, and runs a program involving mental health services, skill-enhancement trips around India and abroad, a safe, supportive home, and an emphasis on education. In fact, Kranti's belief system challenges the country's current education system, reinforcing the need for a curriculum that includes social justice and the view that the purpose of schooling "should be to develop leaders and empowered communities rather than supervisors and corporate employees." Kranti believes that it is exactly their experiences of marginalization that will make the girls into compassionate, thoughtful leaders — or "revolutionaries," as they are called at the home Kranti runs.
In face of significant opportunity costs pulling youth away from formal education, these initiatives seek to maximize the benefits of learning through tailored curriculums that are underscored by a belief in the individual young person's potential for success. Check out more of the discussion on work, leverage and leadership for poor urban youth on URB.im and contribute your thoughts.
Photo credits: Thibault Saint Olive, Carlin Carr
Source: Huff Post