Traveling with your kids for long, extended periods — three or more weeks — isn't always happiness, laughter, and smiles. The experience can wear you down, push you to the brink of blowing up in anger and frustration, and eliminate any shred of patience you might have had with your spouse or your kids.
These are the 10 harsh realities you should be aware of before you commit to going on extended family travel:
1. You are with your kids 24 hours a day, 7 days a week.
Bid farewell to the days of exercising, working, reading, writing, or anything of personal pursuit. When you're on the road, your kids are your 100% focus because they're around you 24/7. You want to spend more time with your kids while traveling, but you don't want to spend all your time with them. The best solution we've discovered is through our version of world schooling, where we enroll our kids in a local school immediately upon arrival in a new country. The kids are immediately engaged, and we, as parents, get a nice respite from the craziness of being around our kids all the time in foreign lands.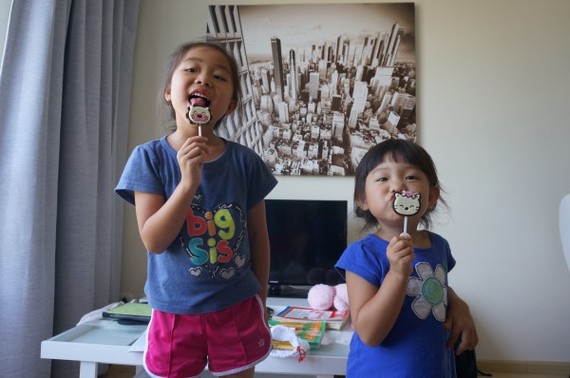 2. Nap times won't wait for your travel plans.
Your kids, especially if they are younger than four years old, need to sleep during the day. A post-lunch nap will put a damper on any travel schedule, but it would be travel suicide to have a tired, cranky toddler in the middle of the day while doing anything travel related. The best way to work around this is to plan the main activities in the mornings or late in the afternoons, with downtime in-between.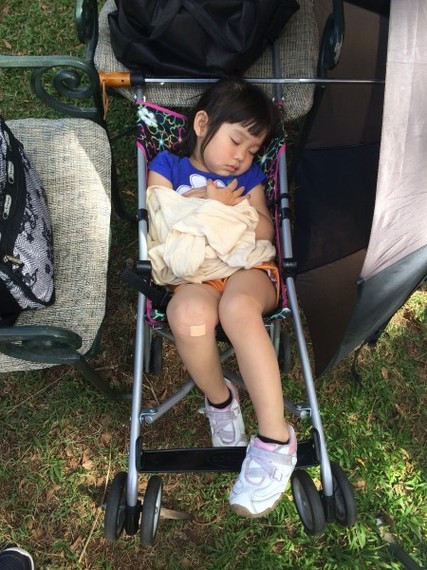 3. You will be co-sleeping, not with your spouse, but with your children.
Ever seen a hotel room with four beds in the room? Probably not. And chances are that you won't be able to rent a three-bedroom apartment or house at an affordable price. For a typical traveling family of four, the new normal sleeping arrangements become one kid with one parent on one bed. That means, you'll be putting your kids to sleep at their bedtimes and it will be lights out in your room or small apartment normally around 8pm, for everyone.
4. The local nightlife will not be your leisure.
If bedtime is at 8pm, that means you're not going anywhere at night. Forget about checking out any local nightlife because your travels will be limited to daytime hours. Your Kindles, iPads, laptops, and smartphones will be your nighttime companions, as reading and surfing the web are two of the only things you can do quietly with your kids sleeping right beside you.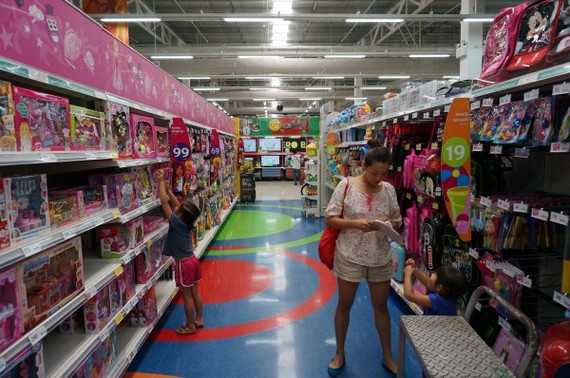 5. You'll be living out of your suitcases.
If you're moving around a lot, your things normally will be a spewing mess in your room. It will be frustrating to find things, you'll have to deal with re-packing, and things will get unorganized. Nobody likes living in a box, but if you've traveled long enough with your kids, that's what it can sometimes feel like, especially if you have to always put stuff in and out of your suitcase(s).
6. You'll need to learn how to hand wash and hang dry your clothes.
Your suitcases can only fit so much clothing, accessories, shoes, and everything else for your family. If you're lucky, you'll have enough clothes for a week. And you'll be even luckier if your rented apartment has a washing machine. However, most of the places in the Americas and Asia that we stayed at didn't have washing machines. That meant my wife hand washed and hang dried our clothes every day. This can be really tedious, but when you're on the road without many options, you'll have to put on your latex gloves and start washing to have any clean clothes to wear.
7. More dining out means more risk for upset stomachs.
When you're traveling, you're normally not cooking as much as you would at home. You might even not have a kitchen at your hotel room or apartment. That means you'll be eating out more, practically for every meal, in restaurants, food courts, and local dining places. Not having control over the preparation of your food puts you at a heightened risk of getting indigestion and food poisoning. We've had upset stomachs everywhere we've stayed for long periods of time, whether we've been in Nicaragua, Guatemala, Taiwan, China, or Thailand. You'll eventually eat something bad. It's not a matter of if, but when.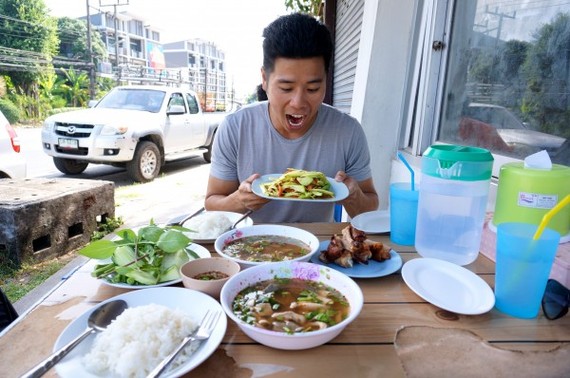 8. Get ready to eat the same things again and again.
Everything should be done in moderation. Eating the same thing almost every day is a bad recipe for enjoying good food. But when you're stuck in a new country with limited transportation options and hungry kids, the reality is you'll be eating whatever is convenient and readily available, even if it is the same thing you had for dinner the day before.
9. There will be no library and few English books available.
When you're in a different country, gone is the luxury of going to the local library, stocking up on books, and letting your kids stick their noses in the books for hours at home. English books won't be readily available where you are and if they are available, they will be more expensive than if you were to buy it at home. Sure, we've still got ebooks on the iPad that the kids can read through, but it's just not the same, especially for a young kid. The physical acts of engaging with a book, flipping the pages, seeing the color photos, and reading the words aren't quite as magical when it's done on a digital screen.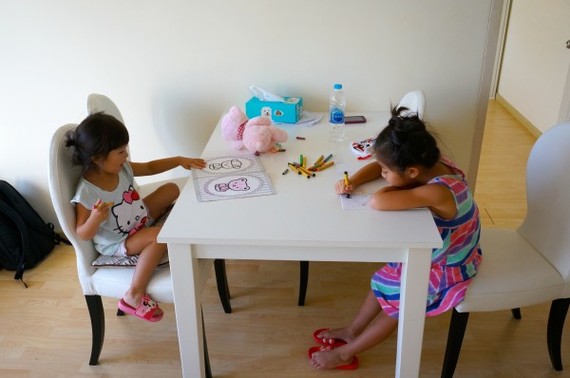 10. You'll feel lonely and isolated.
When you travel, you don't have any relatives, friends, or social circles to support you. Traveling can be a lonely venture, even if you have your family around you. You'll yearn for the strong relationships you had at home because when you're on the road, everyone's a stranger in passing. Our remedy to beat the travel blues is to travel slowly and make new friends along the way.
_____
Traveling for long periods of time with your kids will eventually take it's toll and you'll learn the harsh realities that come with family travel. But for all the headaches and the sacrifices you'll need to make, family travel is the best thing you can do together to grow and bond as a family. Plus, there are tons of other benefits of family travel for the parents and the kids. The longer and slower you travel with your family, the more benefits you are able to reap from the experience together, no matter how weary, annoyed, or frustrated you may be along the way.
Originally appeared on LiveFamilyTravel.com. Images courtesy of author.
_____
Cliff Hsia is a father who is determined to live a better than normal life by traveling the world, slowly and purposefully, with his wife and two young daughters. He's currently on a gap year of world travel with his family. He writes about travel, family, love, happiness, faith, and everything else that life throws at him.
Read Cliff's articles at Live Family Travel and connect with him on Facebook and Twitter.
Source: Huff Post