10 Joyous Ways to Spring Into Warmer Weather
Do you feel that sun? Warmer days are just around the bend (though it might be hard to believe), and boy, are we ready for them! Get your home and garden in shape for spring, with these 10 DIY ways to spring into warmer weather!
1. Turn flowers into art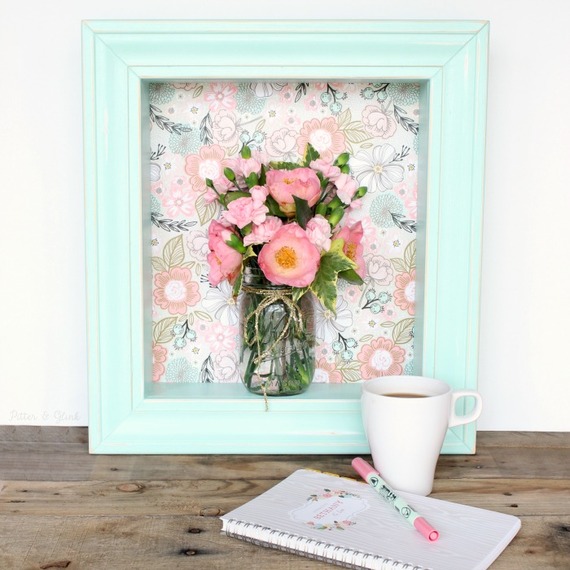 Project via Bethany @Pitter and Glink
Don't just bring them in and put them in a vase, make them the center of attention, with this artsy shadowbox.
2. Or create your own blooms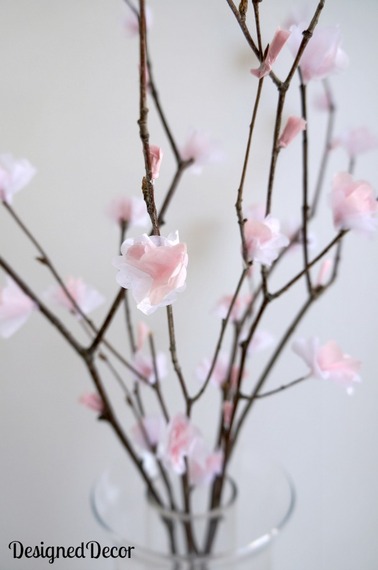 Project via DeDe @Designed Decor
Still too cold outside to plant and harvest fresh flowers? That's OK, you can make your own out of paper and branches.
3. Add an inexpensive porch screen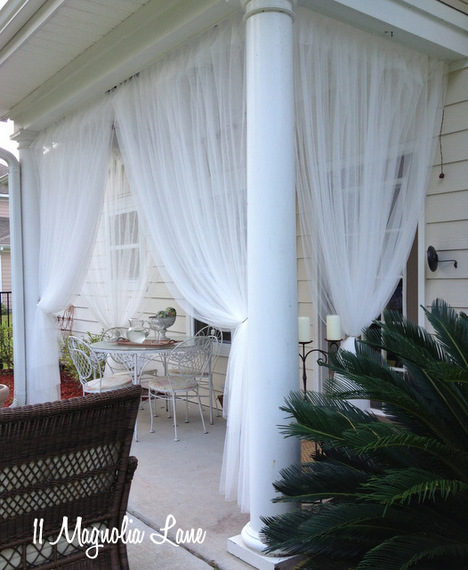 Project via Christy @11 Magnolia Lane
Warm evenings are a dream come true, but nagging bugs are a nightmare. Create an intimate and safely enclosed space, with this quick budget idea!
4. Start your own beer garden (for real!)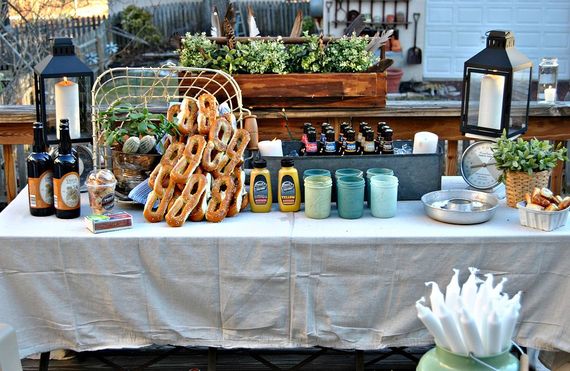 Project via Denise @The Painted Home
Apparently, this is a thing! Create your own beer garden, with lounge areas, drink carts, and relaxing decor, perfect for those outdoor spring parties.
5. Create space for herbs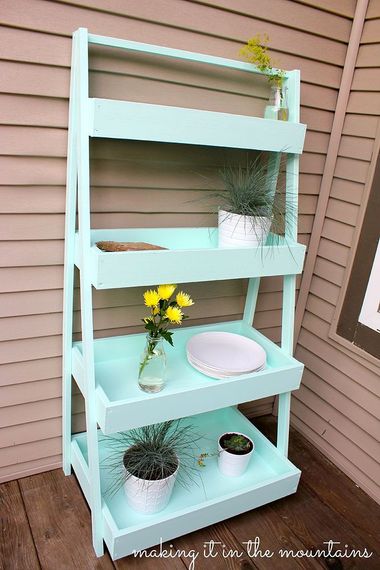 Project via Kristi @Making It in the Mountains
Even if your garden isn't plant-ready (or if you don't have a garden at all), you can grow your herbs and regrow your vegetables, with this alternative garden space.
6. Prepare a cleaning routine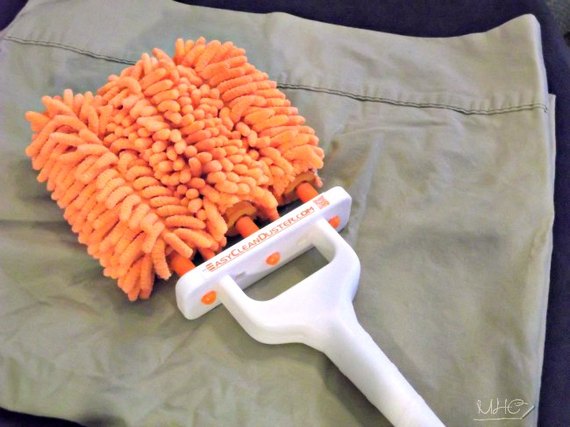 Project via Sharon @Mrs.Hine's Class
You know the drill: if Spring is on the way in, clutter should be on the way out. Now you've just got to figure out how. To start you off, here are some helpful cleaning pointers.
7. Brighten up your couch decor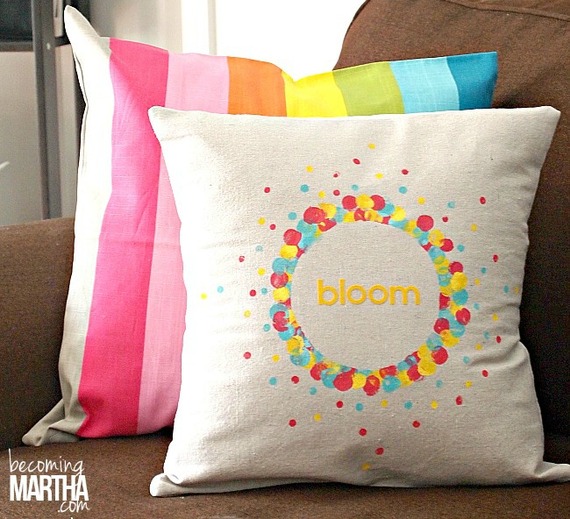 Project via Sarah @Becoming Martha
You know those put-together homeowners who switch up decor depending on the season? Well, that could be you, with these spring touches to freshen up your couches and chairs.
8. Turn mason jars into sunny beauties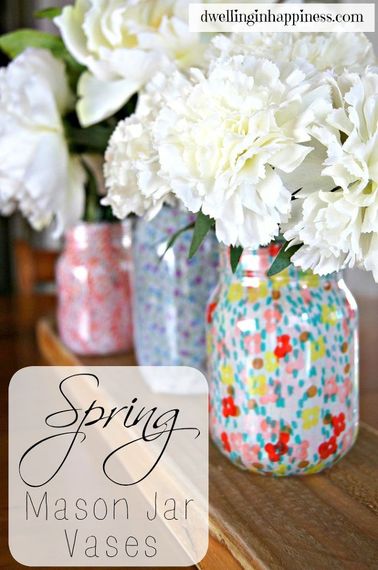 Project via Amanda @Dwelling in Happiness
That's right — everyone's favorite crafting material is ready for the spring makeover of the year. This beautiful little update is perfect for flowers, utensils, and all the usual mason jar fillers.
9. Hang at least one wreath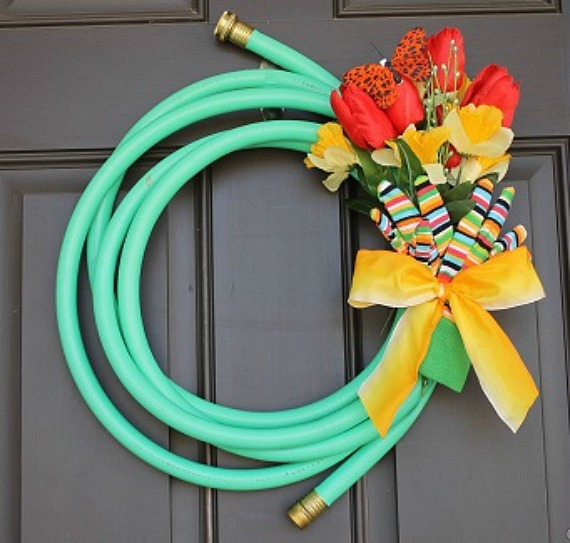 Project via Jill @Create Craft Love
Wreaths are a year-round curb appeal upgrade, but they're especially fun for spring, when you can weave a ring of flowers, create a circlet of flip flops, or even repurpose an old garden tool like this.
10. Change up your colors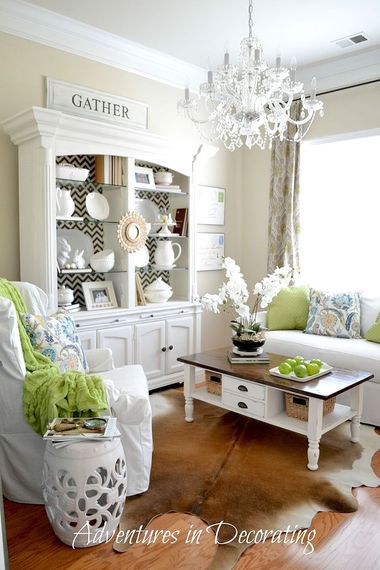 Project via Becca @Adventures in Decorating
All it takes is displaying different dishes and bringing out a fresh set of place mats or napkins to turn your home decor colors into a bright spring palette.
Spring is right around the corner, so get ready for the sun! You can find tons more spring ideas, inspirations, and how-to's on our Spring Forward page on Hometalk!
Source: Huff Post