11 Baby Elephant GIFs Illustrating International Climate Diplomacy
International climate change diplomacy isn't exactly a thrilling topic. From nonbinding resolutions to informal agreements and Intended Nationally Determined Contributions, it can be hard to keep up with what's going on, and that's if you can stay awake while talking about it! So to make it a little more fun, we're going to illustrate the amazing progress of the last year with baby elephant gifs, courtesy of reddit's /r/BabyElephantGifs.
When 2014 started, things weren't looking great. Most of the world was reluctant to take action unless the U.S. did, so when it came to reducing carbon pollution, the world felt pretty down in the dumps: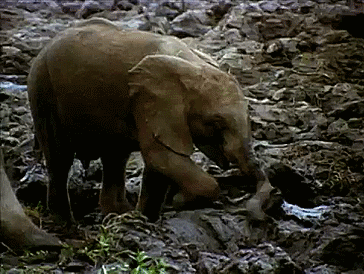 But then in June Obama's Clean Power Plan came out, and all of a sudden it looked like the U.S. might be standing up to help lead the way.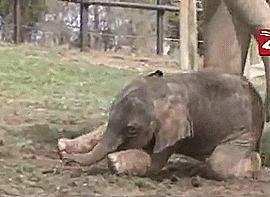 In September, 400,000 concerned citizens came together in NYC for the People's Climate March, showing that climate action is something the public really wants, even more than this little guy wanted those bananas!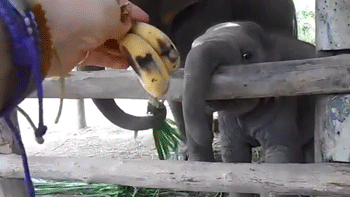 November saw a major surprise, when the two biggest emitters, the U.S. and China announced that secret negotiations had produced an agreement. At least on climate, the U.S. and China are now close friends!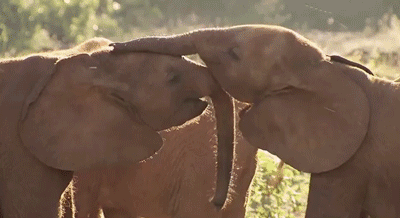 That set the stage for December's success in Lima, where UN negotiators from 194 countries all came together to hash things out and produced the Lima Call for Climate Action. After two weeks of talks, we ended up with a shared vision of how the world could move forward, laying down the expectations for the talks in Paris in 2015. Specifically, it doubled down on the idea that all nations should come up with a plan to tackle climate change. This changed the game from a tense stalemate to a friendly competition.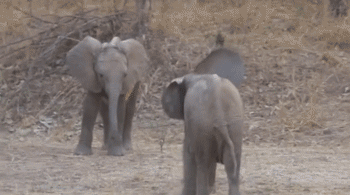 In January, it was confirmed that 2014 was the hottest year on record, turning up the heat on us to take action. Now countries are starting to release their INDCs, and everyone wants put forth their best effort so that when it comes to reducing emissions, they'll be king of the hill!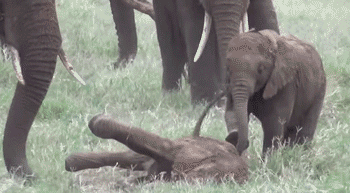 As 2015 rolls on, all this means that we've got momentum on our side. Governments aren't the only ones taking action, companies are too, like Google's $300 million investment in clean energy. Things are looking up as everyone's feeling good and charging forward!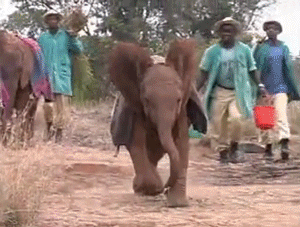 Let's just hope the momentum continues, and snowball-throwing deniers don't get us stuck.
Because in December, everyone is getting together in Paris, when hopefully all this momentum will lead to one big happy world family.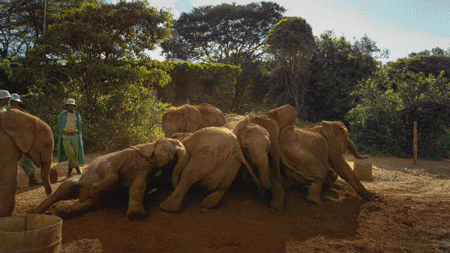 So while things seemed lost just a year ago, it's now looking pretty likely that we will pull a victory out from the moat of defeat!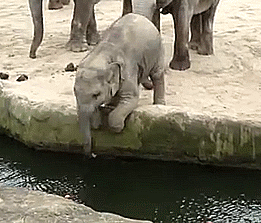 Leaving us happier than an elephant's first dip in the ocean…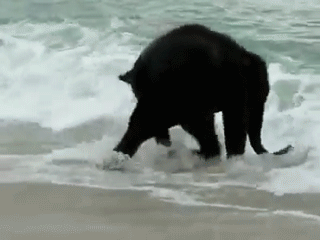 Hopefully this got you caught up on the incredible year we've had in terms of climate, and undoubtedly it plucked some big grey baby elephant heart strings. If you're feeling generous, /r/BabyElephantGifs is celebrating its first year with a collection of gifs and a fundraising marathon to help protect elephants from poachers. They're suggesting users send donations to one of the groups listed by World Elephant Day. At 22 months, elephants have the longest gestational period of any mammal. But in the 22 months it takes to make just one baby elephant, poachers will kill 67,000 elephants. So if you love these baby elephants, learn more to protect them!
Source: Huff Post