The Church of Scientology has long been a controversial institution among both the religious community and entertainment business. But the latest documentary from Oscar-winning director Alex Gibney, "Going Clear: Scientology and the Prison of Belief," explores the secrets of the organization through interviews with former high-ranking officials and former members in a way never seen before.
Based on the 2013 book of the same name by Lawrence Wright, "Going Clear" not only exposes details about Scientology but also serves as an in-depth explainer for those unfamiliar with the group. The Church has spoken out against the film (read their full statement here) as have its celebrity members. But whether you've studied Scientology closely or merely know it as "the religion with Tom Cruise," watching "Going Clear" is a powerful, stunning and emotionally overwhelming experience that will likely leave you with your mouth agape. Here are the most shocking allegations put forth in "Going Clear," which made its HBO debut on Sunday night:
1. L. Ron Hubbard's Scientology creation story
When Scientologists reach level OT III, they are shown the "secret materials," as director and former member Paul Haggis described them: Hubbard's hand-written account of the creation myth. According to this, 75 million years ago a galactic dictator named Xenu froze people and dropped their bodies into volcanoes. From there, the disembodied spirits, or thetans, apparently jumped into newborns bodies. According to Hubbard, these multiple thetans crowded in our bodies are the source of our anxieties and fears.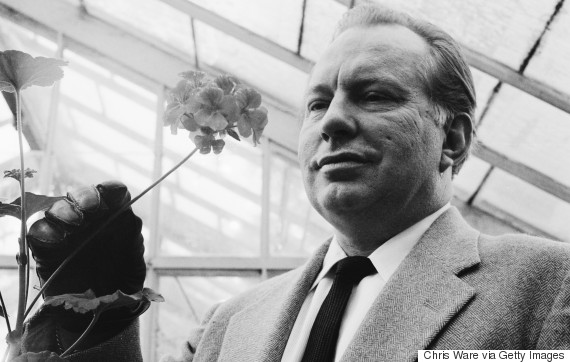 2. Hubbard spent time in a black magic cult
Before founding Scientology, Hubbard befriended rocket and chemical engineer Jack Parsons who was a part of black magic cult Ordo Templi Orientis (OTO), which followed the teachings of Aleister Crowley. According to "Going Clear," Hubbard became Parsons scribe and assistant on a magical operation to impregnate a goddess-like woman to create the anti-Christ.
3. Members were allegedly thrown overboard as punishment
Hubbard created Ethics, or punishments for his auditors who made mistakes during sessions. They were then pushed overboard on his ships into the water, which was "30 feet, 35 feet" below, according to Hana Whitfield, one of the original Sea Org members.
4. Hubbard told his second wife he murdered their daughter
When Sara Northup, Hubbard's second wife, threatened to leave him unless he got psychiatric help, he reportedly kidnapped their daughter Alexis. According to written accounts from Northup, Hubbard told her he "cut [Alexis] into little pieces" and dropped her in a river. Then he would call back and tell Sara that their daughter was alive.
5. There was a Scientology "prison camp"
Former Church member Sylvia "Spanky" Taylor, who was once the liaison between the Church and John Travolta, was sent to the Rehabilitation Project Force (RPF), or what she described as the "prison camp where you'd go for re-indoctrination." According to the film, when sent to the RPF, people would have to do hard labor for "30 hours on, 3 hours off," eat table scraps and sleep on dirty, wet mattresses.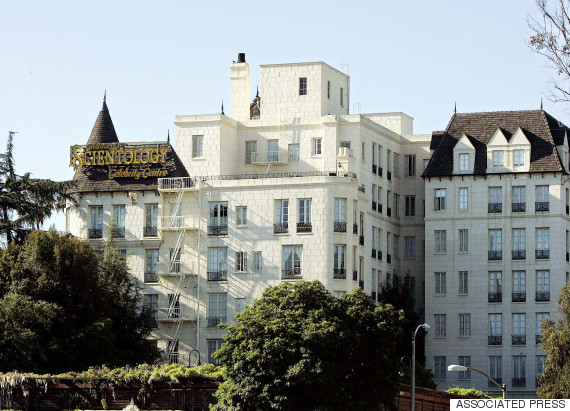 6. The FBI raid on the Church was the biggest in history at the time
On July 8, 1977, the FBI raided Scientology's Los Angeles, Hollywood and Washington, D.C. locations, which at the time was the bureau's biggest raid ever.
7. The Church stole government documents
According to the film, in the '70s, many Scientologists were directed to get jobs in Department of Justice and IRS offices in order to steal documents against or relating to the Church.
8. The Church apparently has a blackmail folder on John Travolta
According to Wright in the film, when there were rumors of Travolta wanting to leave Scientology, the Church created a "black PR package" that has "all the damaging material" from his private auditing sessions. Travolta also reportedly refused to have his sessions video taped, but secret cameras were hidden anyway.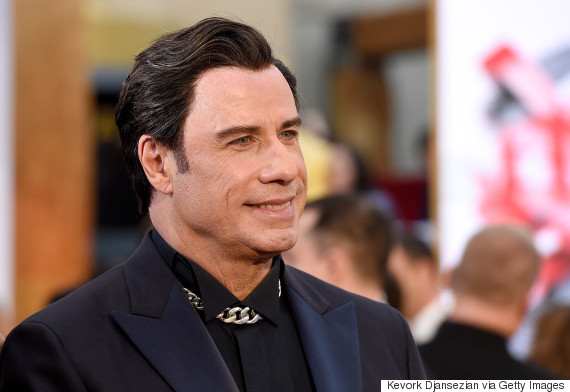 9. The Church investigated the IRS
One of the Church's goals was to be recognized by the IRS as a fully tax-exempt religion, according to former senior executive of the Church Mark "Marty" Rathbun. Thousands of Scientologists reportedly filed 2,400 total lawsuits against IRS employees, and private investigators were sent to IRS conventions to obtain information. According to journalist Tony Ortega, Scientology leader David Miscavige told the IRS commissioner that the lawsuits would go away if the Church was given tax-exempt status. The Church was granted exemption in October 1993.
10. Tom Cruise and the Church allegedly wire-tapped Nicole Kidman's phone
According to the film, the Church noticed Tom Cruise slipping away from Scientology during his marriage to Nicole Kidman. Cruise reportedly said he wanted to have Kidman's phone wiretapped, which the Church did at his request.
11. Cruise may have had employees pimp his cars for 40 cents an hour
Sea Org members make 40 cents an hour, according to Ortega, who says, "I don't think there's any way Tom Cruise is not aware of that." According to the film, they have "tricked out his cars and motorcycles" and hanger in Santa Monica, California, and installed the audiovisual equipment at his home.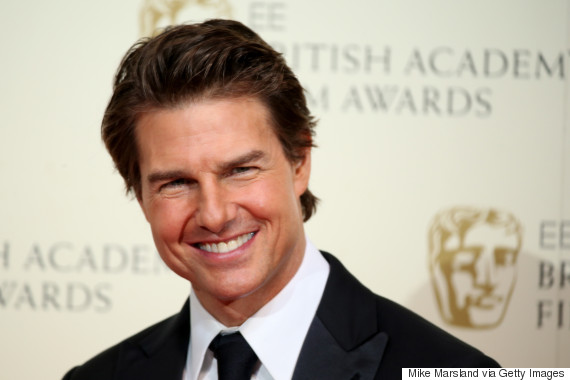 12. The Church supposedly found Cruise a new girlfriend
According to Wright, Cruise was "overheard to complain that he needed a new girlfriend" when he was in Spain at the opening of a new Scientology center. The Church then found a young Scientologist, Nazanin Boniadi, and reportedly had her braces removed, bought her $20,000 of clothes and colored her hair "to Cruise's liking." She was then told she would be Cruise' girlfriend, but the relationship soon ended. Boniadi apparently signed a non-disclosure agreement with the Church and has since become a well-known actress in "Homeland," "Iron Man," among other films and shows.
13. Paul Haggis left because of the the Church's homophobic stance
Oscar-winning filmmaker Paul Haggis ("Crash," "Casino Royale") left Scientology in 2009 after 30 years when his two gay daughters told him how they were being treated and harassed by the Church. According to Church doctrines, the religion views homosexuality as a disease. Haggis then wrote a now-famous letter of his resignation from the Church.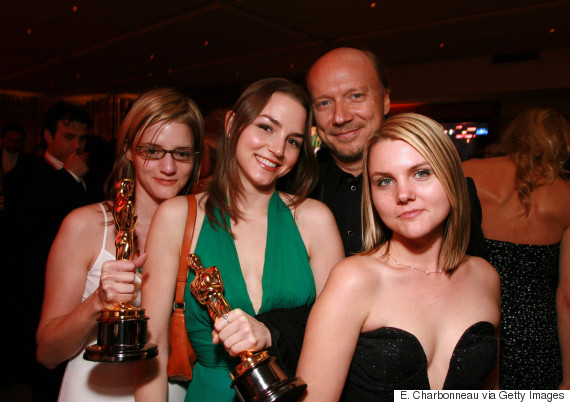 14. Scientology's book value is about $1.5 billion
Ortega obtained recent tax records that revealed the main three tiers of the Church (which is a non-profit organization) have a combined book value of $1.5 billion.
15. Sea Org members were allegedly tortured to the sounds of Queen's "Bohemian Rhapsody"
In 2004, Miscaviage apparently ordered the top members of the Sea Org to live in what was known as The Hole in the Chuch's secret Gold Base in California. In the film, former members say they were told to confess their crimes against the Church in order to leave The Hole. Beyond beatings and one man being ordered to "mop up the bathroom floor with his tongue," another method of abuse was when members were forced to play musical chairs to "Bohemian Rhapsody." Those participating were "fighting to stay" in the Church: whoever didn't have a seat when the music stopped was expelled from the Church.
16. If members leave the Church their friends & family are forced to "disconnect"
The biggest reason to not leave the Church for many Scientologists is fear of "disconnection." This is when all friends and family members still with the Church are told to cut ties with those who leave, or those deemed Potential Trouble Sources (PTS), or Suppressive Persons (SPs). Many former members included in the film haven't seen or spoken to their family or friends since they left.
"Going Clear: Scientology and the Prison of Belief" airs again on Monday, March 30 at 9:00 p.m. ET on HBO.
Source: Huff Post