Sunday marks the start of the fifth year of the civil war in Syria, which has devastated the lives of some 14 million children, according to UNICEF.
A country that was once the envy of the region for its stellar literacy rates is now raising a generation deprived of schooling, nutrition, shelter and hope for the future.
"For the youngest children, this crisis is all they have ever known," Anthony Lake, UNICEF executive director, said in a statement. "For adolescents entering their formative years, violence and suffering have not only scarred their past; they are shaping their futures."
While the children's prospects are grim, a number of organizations, both recognizable aid groups with major funding and small-scale grassroots initiatives, are finding resourceful ways to save this "lost" generation.
Humanitarian Groups Can't Reach Besieged Areas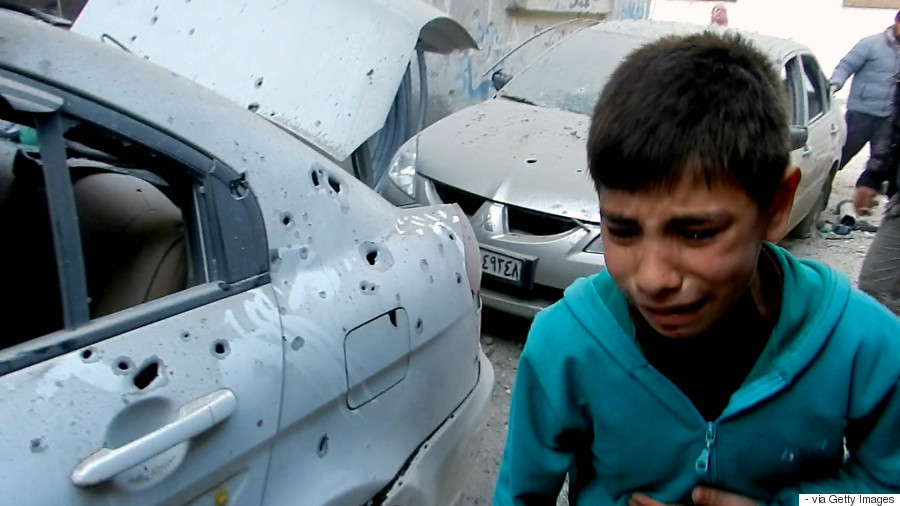 Since the start of the conflict, 55 aid workers have been killed in Syria, the largest number outside of Afghanistan, the Humanitarian Outcomes' Aid Worker Security Database told ThinkProgress last month. In addition to facing fatal threats, humanitarian groups also struggle with overwhelming bureaucracy and resistance from armed groups, which keeps them from accessing areas that need the most help, a new report released by Overseas Development Institute (ODI) concluded.
Who's helping: In partnership with 24 local organizations, the World Food Program (WFP) brings monthly food assistance to about 3 million Syrians. Find out more about WFP's efforts and how you can get involved here.

About 600-700 local groups, many of which were established "around kitchen tables," have been created since the war started, Reuters reported. And while many of them lack access to big money – and established groups question some of their practices — they're better able to negotiate with armed groups to get critical nutrition and medicine into the hands of those who need it most. The Assistance Coordination Unit is one such group that brings increasing amounts of aid to rebel-held areas, according to the ODI report. Find out more about ACU here.
As Many as 80,000 Young Syrians Missed Polio Vaccinations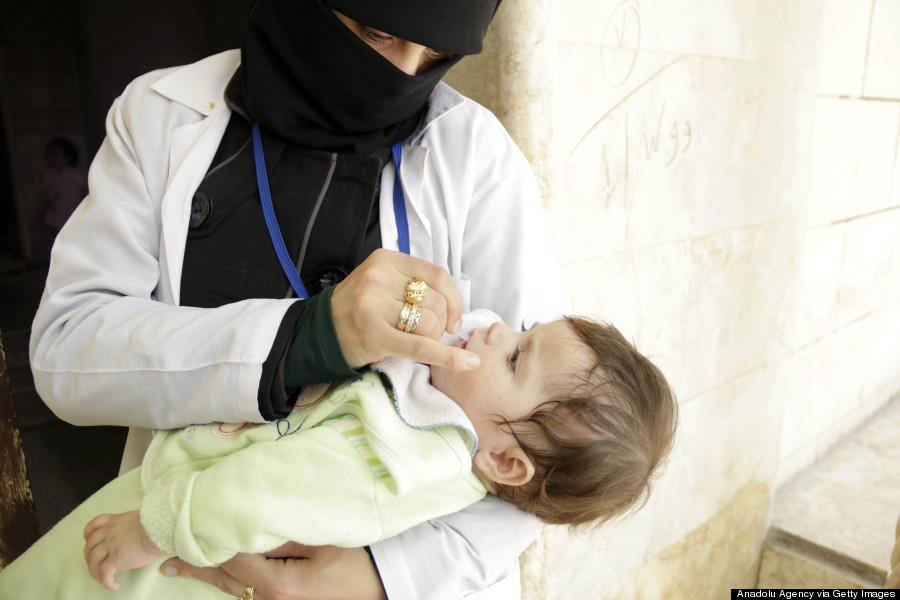 Medical professionals' worst fears were confirmed in 2013 when polio, a disease they believed to have been eradicated from Syria, resurged, according to UNICEF.
The country's languishing health care system — just one third of the hospitals are still functioning — led to the outbreak and to other debilitating illnesses.
According to UNICEF, as many as 80,000 young children remain inaccessible and haven't had their polio immunizations.
Who's helping: A mass immunization drive led by aid agencies last year enabled 3 million children inside Syria to get their lifesaving shots, according to UNICEF. The Polio Control Task Force, a group of relief agencies formed in Turkey, played a major role in the complex mission of collecting vaccines, keeping them from spoiling and distributing them to more than 1 million children in besieged areas, according to National Geographic.
More Than 2 Million Syrian Kids Aren't in School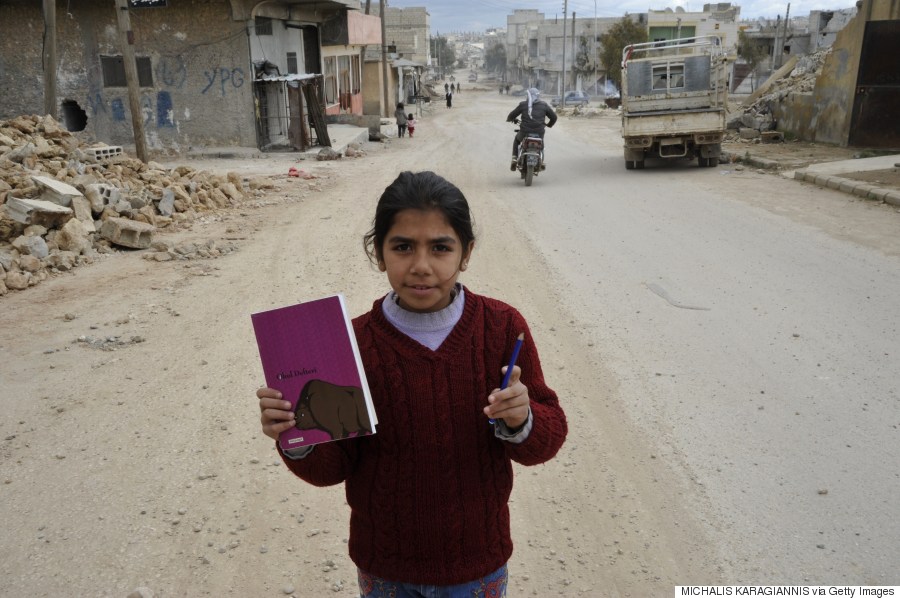 Inside Syria, more than 2 million children and adolescents aren't in school, while 600,000 — and counting — school-age refugees don't have access to learning, according to UNICEF.
The situation is particularly precarious inside the war zone where there's a shortage of teachers and textbooks, and school buildings are fair game for battle. Last year alone, at least 160 children were killed in attacks on Syrian schools, according to UNICEF.
Who's helping: A conglomerate of U.N. agencies, NGOs and government partners launched No Lost Generation (NLG) in 2013, which invests in education for Syrian children to equip them with skills and a sense of civic duty to inspire them to rebuild their broken society. Find out more about NLG and how you can get involved here.

The Malala Fund, founded by Nobel Laureate Malala Yousafzai, will support education for 200 Syrian refugee girls in Lebanon this year and boost informal and alternative learning for Syrian refugee girls in Jordan. There, girls'enrollment and attendance continues to lag behind that of refugee boys. Find out more about the Malala Fund and how you can get involved here.
Donate to UNICEF's efforts to help Syrian kids in need using the widget below.
Fundraising Websites – Crowdrise
<a href="https://www.facebook.com/HuffPostImp
act">
Like Us On Facebook

Follow Us On Twitter
Source: Huff Post