Just over two years ago The Pollination Project started a daily giving practice, making daily $1000 grants to social change visionaries around the world. Since we started, another 50 individuals and families have joined in, each giving $1 or more a day to support the grantees. Here are the extraordinary people we supported this week.
Justice Outreach in India, Brazil and the US. Lisa Kemmerer has advocated for environmental, social, and inter-species justice for nearly 30 years. Throughout her career she has traveled both domestically and internationally, speaking at conferences and organizations about issues such as environmental racism, the links between sexism and speciesism, ethics and animal exploitation. Now, Lisa is volunteering her spare time in order to share her message with a broader range of non-profits and activist groups in Brazil, India and around the US in the next year. We are supporting Lisa's travel expenses to be able to bring Lisa's important message to this wider audience.
Embracing Inspiration and Creativity in Lamesa, Texas. Christopher McGilvery is the founder of Give More HUGS (GMH), a small nonprofit located in Lamesa, Texas that provides students with the tools to inspire a love for learning, reading and creativity. One of GMH's most important initiatives is the HUGS Book Share Program which provides books to children in need. Each donated book is inscribed with a personalized inspirational message from one student to another prior to being donated. Christopher believes that these personal messages of inspiration and hope further encourage students to pursue their education, as well as to share their own experiences with others. To date, the organization has already provided supplies and books to over 900 students in three different countries.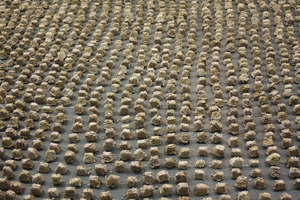 Incarceration and Compassion in Chicago, Illinois. Katherine Alexandria is dedicated to inspiring compassion for the millions of incarcerated people who live in overcrowded American jails, many of whom were convicted under outdated mandatory minimum sentencing laws. To shed light on unjust incarceration practices, Katherine created Cage and Garden, a unique blend of guerilla-gardening activism and artistic engagement, in Chicago, Illinois. The large-scale sculpture installation consists of 2.3 million seed bombs filled with flower seeds, one for each person currently serving out prison sentences in the United States. Participants will be allowed to take the seed bombs and plant them throughout the city in a beautiful showing of empathy coupled with large-scale, organized protest.
The Green City of Tomorrow in Vancouver, Canada. Thomas Williams is a passionate environmentalist and volunteer at the Society Promoting Environmental Conservation (SPEC) in Vancouver, Canada. Currently, Thomas and SPEC are producing a series of short videos entitled "Vancouver 2020: A Fossil Fuel Free City". The videos portray inspiring personal narratives discussing the effects of climate change on the city, as well as innovative approaches for making Vancouver a fossil free city within the next five years.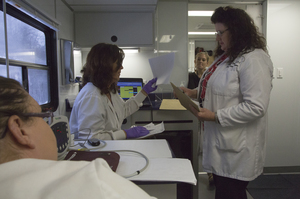 Rural Healthcare in Wise, Virginia. Scott Carey is a photographer documenting the extraordinary efforts of a group of medical professionals who are providing healthcare to impoverished patients in the rural town of Wise, Virginia. The Health Wagon is a mobile healthcare facility that provides healthcare to critically ill patients who are often unable to pay for their medical expenses. Scott began photographically documenting their efforts and is using his photos to advertise for healthcare locally, to raise awareness of the necessity of healthcare throughout the U.S, and to help with fundraising efforts for The Health Wagon.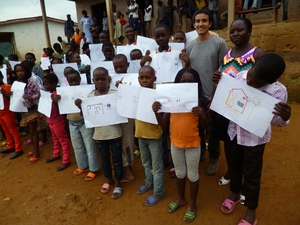 Educating for Peace and Global Compassion in Cameroon. Clement Awanfe Ngueto is the founder and President of Global Compassion, an organization dedicated to educating communities in Cameroon and promoting a peaceful way of life. Clement and other Global Compassion volunteers believe that access to education is a fundamental human right that not only improves quality of life, but that also results in healthier more peaceful communities. Aside from advocating for childhood education, Global Compassion hosts a number of workshops, competitions, and art projects for youth that aim to develop empathy and compassion for others, as well as promoting peaceable value systems. Global Compassion also offers a number of essential social services throughout Cameroon, such as public health education, disease prevention, and the provision of clean drinking water.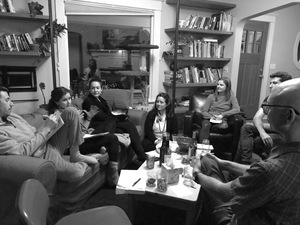 Dialogue in Seattle, Washington. Elyse Gordon is a PhD. student at the University of Washington, Seattle who wants to inspire younger people to get involved in their communities. Elyse is organizing The Justice Lab, a monthly salon series in Seattle that involves intimate discussions on social, racial, economic, and environmental justice. Elyse hopes that The Lab's conversations over some of society's most poignant issues will help foster a space to bring people and ideas together in new ways, as well as inspiring participants to take a more active role in affecting change within their communities.
Want to be part of the joy of giving? Join our Daily Giving Community, or simply create your own giving practice. It will change your life!
Source: Huff Post