3 Tips for Launching a New Venture in a Crowded Market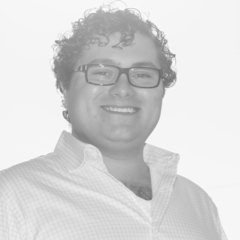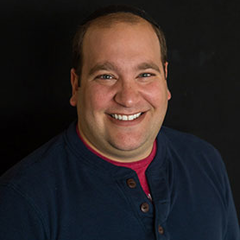 Authors Aron Schoenfeld and Sam Krichevsky are co-founders of TanZ Entertainment Group, which creates novel experiences to connect audiences with creators.
As entrepreneurs, we often look for an untapped market or "blue ocean" opportunity to make our mark. The path less traveled, right? But if your passion and experience direct you right into the middle of a crowded, top-heavy industry, do you pack it up and go home? Or do you jump feet first into an established industry with a fresh approach to your original idea, and apply your hard-earned skill set to make it work?
There was never a question about which industry we would want to make our mark in — we've been passionate about the music industry our entire lives. Early on, we decided to target the $6.2 billion electronic music space because we recognized that evolving tastes and the appetite for fresh experiences could elevate dance music to new heights. And we saw room for innovation and new ideas.
There are many good reasons for choosing to start a new venture in an already crowded market. We are still in the early stages of what will certainly be a very long journey. We've learned a great deal already, but three key tenets stand out. Whether it's music, technology, service or any other crowded industry, every entrepreneur should consider the following when launching a new venture in a crowded market:
Be unique and think toward the future. This may seem obvious, but in many industries the easy path is to copy what works. That's not an eye to the future, and long-term growth can be limited by fierce competition. Instead, look for opportunities to enhance or entirely rethink a product or experience. In our case, it meant rethinking the electronic dance music experience by blending it with a symphony. We repeatedly heard that you can't mix the old and new. ButElectronic Symphonic is now a thing, complete with a live experience, album and budding fan base.
Align with established players. As with many successful industries, there are well-funded and well-established brands. Seek them out. Look for opportunities to partner. It's often a mutually beneficial experience. They need a fresh perspective and new ideas, while you need visibility or industry credibility. There's typically far less risk for them, and huge upside for you when it works.
Don't be afraid to go big. When you're playing in a very big sandbox, you need to establish your turf. As entrepreneurs, we have many big ideas, but acting on them can be tricky. If you've got the right idea and are aligned with the right partner, then don't stop there. In our case, it meant teaming up with one of the largest music conferences. It provides us with an enthusiastic audience and credibility, while for them it brings a fresh approach to a familiar experience.
Every great venture starts with a great idea. But unfortunately, many of those ideas never get any further when the thought of navigating a crowded market seems too daunting. Don't let that stop you. There's no market too crowded for the next great idea if you do it right.
Source: Huff Post