Athletes often find themselves at the forefront of fashion risks and experimentations.
And we're not exactly sure what was going on with Patrick Willis' tie during his Tuesday announcement that he decided to retire from the NFL, but we like it.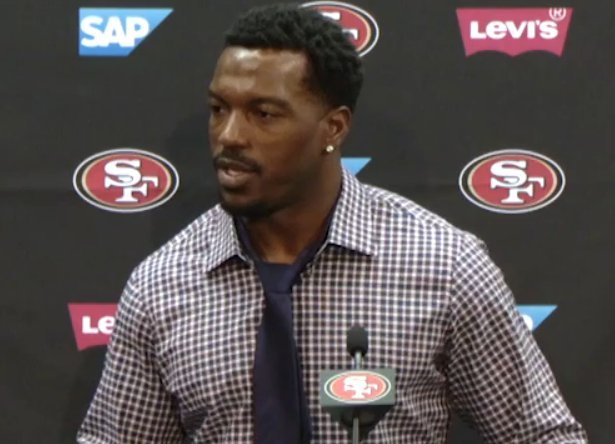 Do you, Patrick. (Source: 49ers)
It was an emotional day for the linebacker, who is retiring after eight seasons in the league, so we'll let this one slide. Willis played the entirety of his professional career with the San Fransisco 49ers, earning seven Pro Bowl appearances. He missed the last ten games of the 49ers season due to injury.
"It's tough, it's hard," Willis said during yesterday's announcement, "but it's also easy at the same time." We'll let you figure out for yourself whether he's talking about his retirement or tying a tie.
Congratulations to Willis, who certainly took on the NFL on his own terms. Glad to know he'll be doing the same with sartorial rules in his next life.
Source: Huff Post