To paraphrase Tyrion: A "Game of Thrones" fan's mind needs spoilers as a sword needs a whetstone.
"Game of Thrones" Season 5 is coming up, and there's more anticipation than the North has wildlings. Thus far, there have been visions from the Three-Eyed Raven, multiple trailers and teases about what might appear in this shocking new season.
Of course even that is not enough. So in order to satisfy your "Game of Thrones" fix until the new season kicks off on April 12, here are five spoilers you need to know for Season 5:
1. The New Trailer May Have Confirmed A Crazy Fan Theory About Sansa

Image: Vanity Fair/HBO
From the "Game of Thrones" trailers, it definitely seems like Sansa Stark is returning to Winterfell this season. The question is why.
In the books, Ramsay Bolton marries a fake Arya Stark to ensure the Boltons' power in the North. With the new scenes of Sansa appearing in Winterfell, fans have speculated that she will fill this role. And considering what happens to that fake Arya at the hands of Ramsay, this would also explain what the "super traumatic" scene actress Sophie Turner previously teased would be.
There are clear issues with this theory, but scenes like Littlefinger telling a distraught Sansa to, "Avenge them," appear to support it. Hey, you'd probably be upset too if you had to marry into the family that killed your mom and bro.

Image: WinterIsComing
2. The New Characters Are Having A Bigger Impact Than Anyone Thought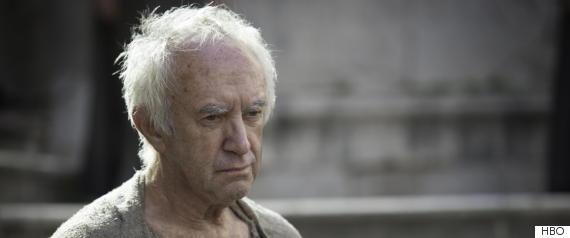 Jonathan Pryce, aka the High Sparrow on "Game of Thrones," previously explained to the Sydney Morning Herald that he wouldn't have been involved with "Game of Thrones" if his character didn't have a major impact:
I remember starting out and my agent said 'does the character change the situation or is he just a functionary' and this character changes the situation.
Book readers know that the Sparrow plays a big role, especially in Cersei's storyline, but the trailer has also given rise to speculation that he may be going after the Tyrells as well.

Image: Vanity Fair/HBO
Oh, and you can't forget about the Sand Snakes. After the news broke that Jaime Lannister is heading to Dorne in Season 5 (and Arianne Martell appears to be cut entirely from the show), it seems Oberyn Martell's daughters will play a bigger role than ever.
3. Weddings Are Coming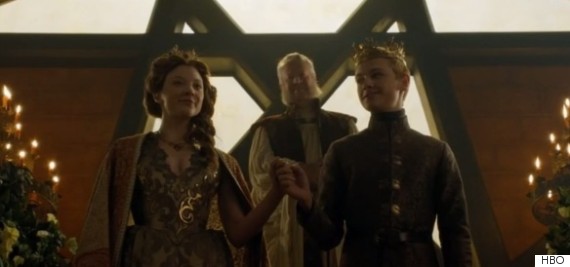 Everyone knows how memorable a "Game of Thrones" wedding can be, right? #TheNorthRemembers, anyway.
Well, in its upcoming issue focusing on "Game of Thrones," Entertainment Weekly revealed there will be three different weddings this season.

Image: YouTube
Actually, let's not get ahead of ourselves, Lebron. The trailers show the special day happening for Tommen and Margaery (who is also on her third wedding by the way), while the others are speculated to involve Daenerys and perhaps the previously mentioned Sansa and Ramsay match.
4. Book Readers Are Going To Freak Out

Image: Tumblr
With Sansa supposedly in Winterfell, photos showing Tyrion meeting Dany and rumors that Jaqen H'ghar is going to train Arya to become an assassin, the show is definitely heading to places the books haven't gone.
In addition, George R. R. Martin has teased there are going to be characters dying who are alive in the books. Though the series has killed off minor characters before, including Jon Snow's friends Pyp and Grenn, it appears Season 5 could be headed for a bloodbath. Shocking deaths that have been speculated on include Grey Worm, Loras Tyrell and even Jaime Lannister.
5. Season 5 Will Have The Show's Biggest Moments Yet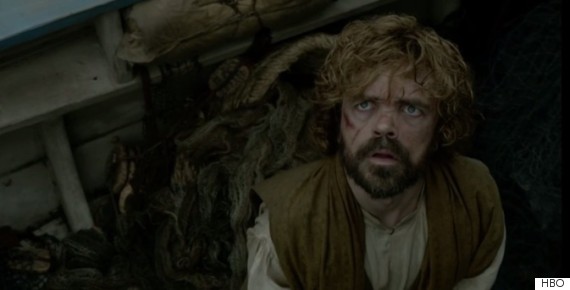 Even before filming began on the latest season, "GoT" showrunners David Benioff and Dan Weiss knew it would be unforgettable, as they explained to EW last year:
Now that we're nearly finished with the first drafts of each episode, we see no reason why the coming season shouldn't be the strongest yet.
The cast members have echoed this message, with Maisie Williams telling Flicks And The City that the season gets off to a fast start, adding, "I've never been so engrossed into like the scripts as I am this year." On the new season, Sophie Turner even told HuffPost Entertainment, "There's some massive moments, perhaps even more shocking than the Red Wedding."
Get ready, everyone.
Image: Giphy
"Game of Thrones" Season 5 premieres Sunday, April 12, on HBO.
Source: Huff Post