You've heard the claims that most small businesses will fail within their first year. According to the Small Business Administration, about half of all new businesses survive five years or more and one-third survive 10 years or more. What's not taken into account, though, are entrepreneurs second businesses, which tend to have a much higher survival rate.
Failing once doesn't mean you won't ever succeed and it can in fact better prepare you for your next business venture. New research from Stanford and the University of Michigan, as reported on Bloomberg, found that failed entrepreneurs are much more likely to be successful their second time around, provided they try again.
Lessons We Can Learn From Others
Below are six successful entrepreneurs who run multi-million dollar companies. If you look at them now, you see six people who appear to have all their ducks in a row.
They're focused, driven and are determined to succeed. What you don't see, though, are the struggles they went through that got them to where they are today.
Lesson #1: Failure is the best teacher
Com Mirza, CEO of Mirza Holdings, is all too familiar with failure. "I've failed more times than most have ever tried, all great men fail. What matters is how you perceive failure, either as a stepping stone or a glass ceiling. I once failed 8 times back to back, and went completely bankrupt, I then went on to become one of the wealthiest men in the world. Next to getting a great mentor, failure is the best teacher. If you don't get paralyzed by the fear of failure nothing in this world is impossible for you," he states.
Failure doesn't mean it's over, it just means you learned a lesson and get to try again. Give yourself a pat on the back for trying and keep pushing forward. There's no better teacher than learning from your mistakes.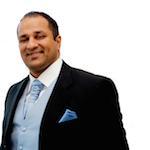 Follow Com on twitter @thelemonadeboy
Lesson #2: Prepare in advance for large amounts of traffic and growth
Michael Dubin, Co-founder and CEO of Dollar Shave Club, shares his struggle when he first launched Dollar Shave Club. "When the first video, "Our Blades Are F***ing Great," launched, we garnered so much traffic that our servers crashed. Having invested my life-savings into the business, along with a lot of passion and faith, I was really concerned that we were going to miss our chance. I called our hosting company and every single programmer I knew to get the servers back up and running. That gave us quite a scare," he shares.
"Thanks to the success of the first video, we also ran out of inventory pretty quickly. We sold 12,000 orders in the first 48 hours and then sold 15,000 soon after. So we made the decision to fulfill the promise of recurring blades to the first 15,000 members. We emailed everyone else letting them know that their orders would arrive two months later," he continues.
"It didn't help that we were also fulfilling orders manually. We realized that we needed to have a better process and since then we've resolved that issue with the help of deeper logistic solutions," Dublin concludes.
While it's best if success is slow, you can't always plan for that. We live in a world where you can have what you want the second you want it. If your website or company goes viral and traffic explodes, it's best to be prepared.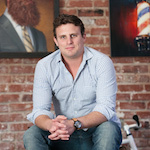 Follow Michael on Twitter @mrdubin
Lesson #3: Ideas are a dime a dozen
Neil Patel, co-founder of Kissmetrics & Crazyegg, shares his biggest failure as an entrepreneur. "The biggest failure I've experienced as an entrepreneur is losing a million bucks in a cloud hosting company. This was before the term "cloud hosting" even existed and the money was lost due to the fact that we picked people who didn't know how to execute fast," he states.
 
"The lesson I learned here was ideas are a dime a dozen and if you can't execute fast enough you won't succeed," Patel concludes.
If you have a great idea, it's nothing without proper execution. Getting the idea into action takes just as much work, if not more, than coming up with the idea. Set goals, get the best people in place to help you out and be specific about what you want to accomplish.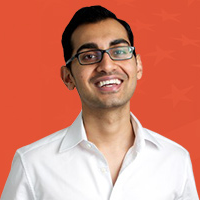 Follow Neil on Twitter @neilpatel
Lesson #4: Keep your monthly expenses in check
Michael Hyatt, author of "Platform: Get Noticed in a Busy World," shares his biggest business failure. "In 1991 I, along with my business partner, suffered a financial meltdown. We had built a successful publishing company, but our growth outstripped our working capital and we simply ran out of cash. Though incredibly difficult and humbling, I am now thankful for this period in my life because I learned some critical, life-changing lessons. Honestly, there are just some things you can't learn–or won't learn–without failing," he states.
Oftentimes, businesses get so caught up in gaining popularity that they forget to take into account their cash flow. With high growth come more expenses. If you're not careful, you could wind up out of business because of one bad month.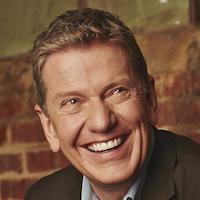 Follow Michael on Twitter @michaelhyatt
Lesson #5: Focus on slow, steady growth
Tyler Gallagher, CEO of Regal Assets, states "One of my biggest failures with Regal Assets was expanding the team and office space too quickly in the beginning stages. I almost lost Regal Assets due to expanding too quickly early on because the overhead was so high I could barely manage to stay afloat. I lost hundreds of thousands of dollars due to this decision and was lucky enough to make changes just in time."
 
There are many dangers when it comes to growing your business too quickly. You risk losing touch with your customers, falling behind on collecting money that is due, experiencing shortfalls in leadership, hiring the wrong people and more. "If I were to do it differently I would have carefully and strategically expanded the team and office based on actual demand not speculation," Gallagher concludes.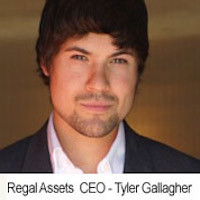 Connect with Tyler on Linkedin @tyler-gallagher
Lesson #6: Never give up
Mario Armando Lavandeira, Jr, founder of PerezHilton.com, has had many failures before launching one of the largest celebrity gossip sites.
"My biggest failure is when I decided to venture into the world of music management and launched a boy band, which took a lot of time and money and work and you've probably never heard of IM5. But I had a blast doing it! I love all my failures! I've done LOTS over the last 10 years," he shares.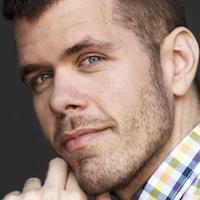 Follow Mario on Twitter @perezhilton
Conclusion
Thomas Edison made over 1,000 attempts before successfully inventing the light bulb. What would have happened if he gave up? Successful people are not born successful. They are just regular people who work hard until they are where they want to be. They set goals, they work daily to accomplish them and they learn from their mentors and peers.
Whether you're looking to open a mom-and-pop coffee shop or hoping to be the next Bill Gates, never give up.
Source: Huff Post