7 Home Decor Trends You Might Be Doing Wrong
True, everyone has their own way of doing things, but if this toilet paper over-under debate has taught us anything, it's that sometimes there's a more correct way. That goes for home decor, too: these 7 favorite home decor trends are powerful accents, but, like toilet paper hung under, when they're misused, you're missing out. If you're changing your TP orientation, you might want to update these looks as well. Whether you decide to join the mainstream or keep living as a rebel is up to you — we're just providing the facts.
1. Houseplants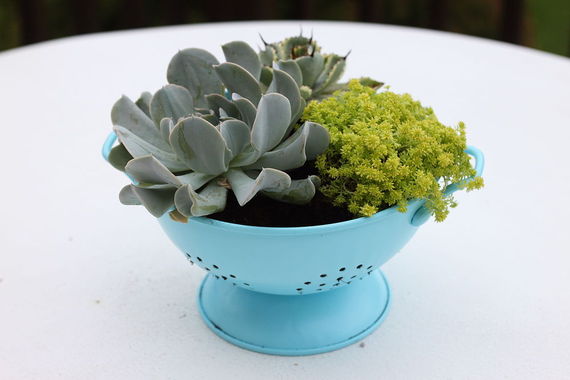 Project via April @House by Hoff
Everyone has read about how succulents and other small plants add vibrancy and life to your home, but that's only half the story. Succulents especially need good drainage and the right soil mixture, so keep that in mind before you plant them in glass jars on your coffee table.
2. Long drapes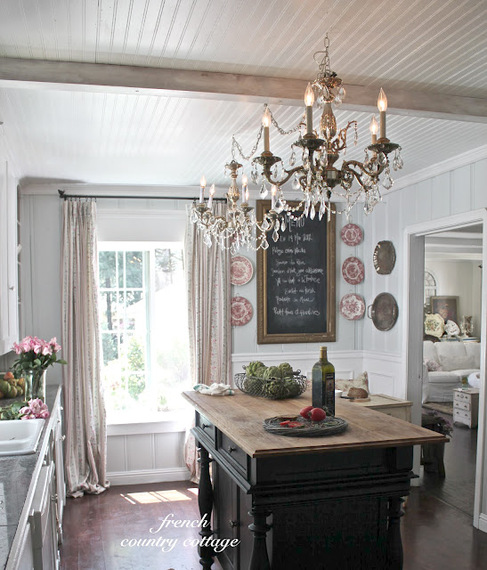 Project via Courtney @French Country Cottage
Drapes and window treatments are stately no matter what, right? Well, not quite. Before adding dramatic drapes to your space, take a look at your current decor. If you're room has a casual vibe, avoid elaborate curtains and ornate rods. There are plenty of window treatments out there that will compliment your style, instead of clashing with it.
3. Wood Furniture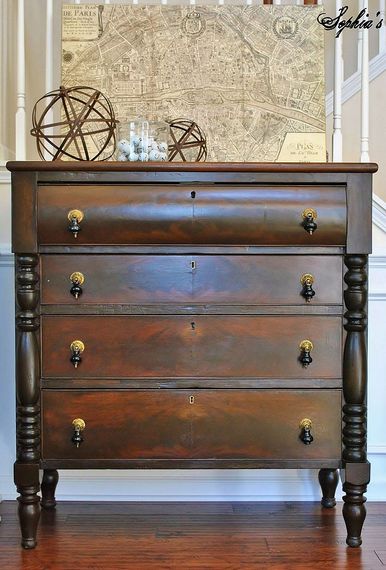 Project via Kristen @Sophia's
If only the original dumpster diver would release their furniture revival patent, we might be able to settle this debate, but until we find that trendsetter, we've got a roar of differing opinions. In general, if you find a piece with a salvageable finish, most collectors recommend keeping it natural, but if you find a piece that's damaged and worn, you're free to paint and decorate as you please. Personal opinion trumps the rules in this case, though. Some people just aren't fond of wood so, your furniture, your decision.
4. Gallery Walls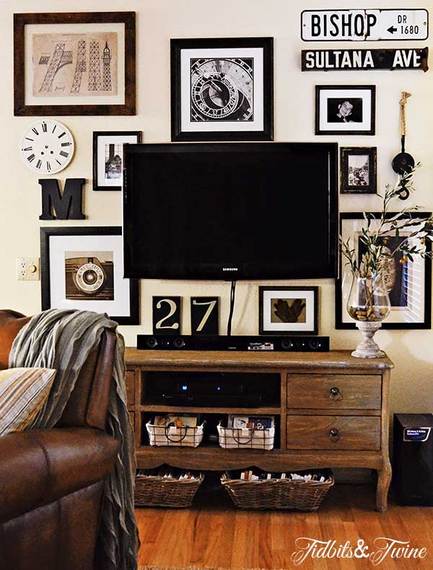 Project via Kim @Tidbits & Twine
While there are lots of different ways to arrange a gallery wall, there are some styles that will maximize your display and some that will wash it into the background. Some set ups to try include: mixing pictures and objects, putting up bigger prints all in black and white, or adding different sizes and colors of pictures, but choosing a uniform frame for all of them. Whatever style you choose, try to avoid overly organizing your gallery walls–this is the place to play with chaos.
5. Pallets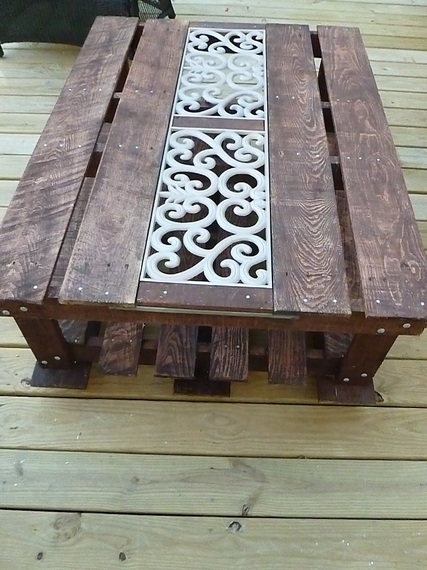 Project via Megan @Our Pinteresting Family
People love 'em cause they're free, available, and can be used without much deconstruction. But the key to a good piece of pallet furniture is maintaining the recognizable pallet look, but updating it enough that it's home decor worthy. A pallet in the middle of the living room might not be the best coffee table, but adding inlaid metal, a rich planked top, or functional casters to your pallet can create just the right rustic, yet finished appeal.
6. Distressed style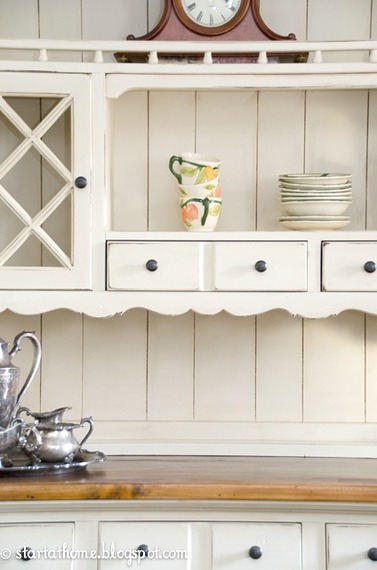 Project via Brooke @Start at Home
There are those who love it and there are those who hate it, but there's no debating that distressing your furniture and decor is a popular trend. While there's a wide range of what's considered acceptably distressed, it pays to check yourself before you wreck yourself, or, in this case, your stuff. If you're nearing the point of rendering your furniture useless or even dangerous, ease up on the tough lovin'.
7. Accent Walls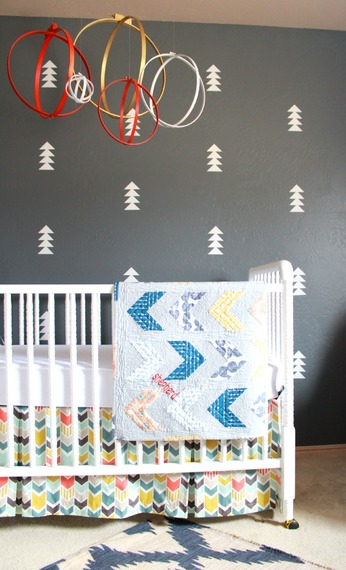 Project via Allison @Refunk My Junk
There's nothing more transformative for a room than a well-done accent wall. Of course, that also means there's nothing quite as harmful as a garish one. Remember, accent walls are a great way to highlight an interesting area, or tie in some additional color, but the wrong wall or the wrong shade can mutate your home. Consider patterns, hues, and placement very carefully before going through with this popular decor upgrade.
For more home decor do's and don'ts, inspirations, and how-to's, check out our home decor page on Hometalk!
Source: Huff Post