A Final Salute to the Cold That Makes It So Nice to Spring Forward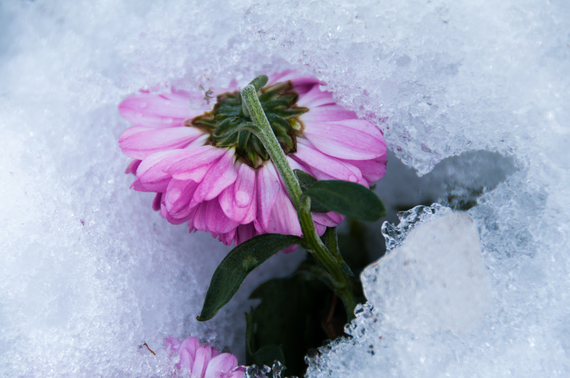 ©Myra Brizendine-Wilson
As this year's freezing weather stretched on and on — and it continues to stretch on in some regions — I often heard people speaking wistfully about places that don't see much of a winter.
Hawaii, Southern California, the Bahamas… I wholeheartedly agree that these are beautiful locales for soaking up the sun just about any time of year. But I wouldn't want to live there.
As I have waited and watched for the first signs of spring in my town near Charlotte, North Carolina, I knew I was enjoying a yearly rite of anticipation that more tropical climes simply don't offer.
Each change — birds returning to nest and sing outside my bedroom window, colorful wildflowers reaching up through formerly icy ground — reminds me that I, too, can push past whatever difficulties have seemed to hold me back.
I, too, can be reborn.
I lived in Florida for a couple of years as a younger woman, and I have to tell you: Spring was not the same.
It was harder to fully appreciate the beauty and the fresh possibilities in a new season when it just seemed to blend in with the season that had passed. For me, there was almost a sense of being stuck in time.
I prefer it when nature reminds me with stark contrast that humans were made to move and change. Surrounded by the new colors and smells of spring, we can shed our heavy clothes — and perhaps our heavy thoughts — and face life transitions with a happy, grateful exclamation point.
The year that I graduated from college, I was also a new bride. School hadn't been easy for me. Adapting to dorm life, I had missed my family, and I had struggled to keep up with the costs of my nursing curriculum. The stress of it nearly led me to drop out.
Then came spring. The warmth in the air was like a hug of congratulations. I had made it through what had seemed so difficult. I had a new career! A new husband! Anything was possible!
Of course, lest we get too comfortable, spring always turns to summer, and summer has a way of getting hot.
Within a few years, I became a mother. I liked it so much that I did it again, and again.
I adored my children — Molly, Abigail and Ben. But if life had seemed hectic before, my little ones taught me how fast-paced it can truly get. I juggled school field trips and birthday parties, dance and music lessons, sports practices and games.
But all of a sudden, it seemed, my children were grown. I was an empty nester.
I won't lie. That marked the start of another rough season for me. I had to redefine myself, find a new rhythm and purpose for my moments, my hours, my days.
Then came spring. I realized the challenge I had faced was perfect preparation for a new career as a Life Reinvention Coach. I wrote my first book. And I began working one-on-one with people who felt stuck, and needed a little help to embrace new seasons in their own lives.
There are things to love about every season. And if ever you feel it has been too cold for too long, just remember…
Here comes spring!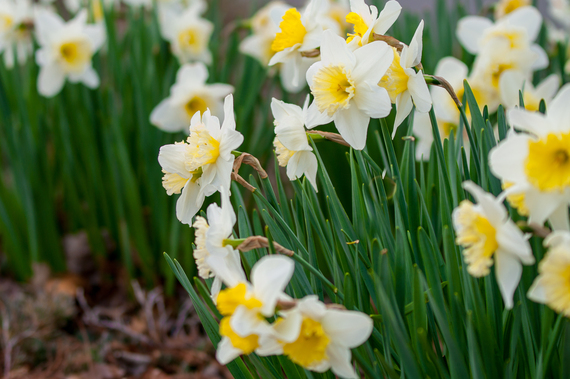 ©Myra Brizendine-Wilson
Source: Huff Post