A Snapshot of Some of Canada's Most Admired Companies and What Makes them Stand Out
Each of these listed companies below has a business DNA focused on making their employees lives better and more meaningful. Striving for better benefits, providing training and mentoring and deep community engagement.
Deeley Harley-Davidson Canada, Richmond British Columbia: the exclusive Canadian distributor for Harley-Davidson and Buell motorcycles, parts and accessories, branded products and related services, supporting over 70 retailers across the country.
Traces its roots back to Fred Deeley, Ltd., a bicycle and motorcycle sales business founded in 1973. Very community focused company with a dynamic focus on helping employees improve their skills and make a difference in the local community.
• Has an ongoing commitment to helping employees improve their aptitudes and accreditation with their own in-house and web based training.
• Provide an academic scholarship program for employee's children up to $1,500. per annum.
• Actively encourage employees to "make a difference" in the local community, with $100. matched contribution.
• Very supportive of maternity and parental leave with payments for up to 52 weeks for new mothers.
• Savings program with matching RSP contributions ranging from 5-15% of salary, depending on type of job.
Deloitte LLP is a professional services firm that provides accounting and auditing, tax and management consulting services, with locations in:Vancouver BC, Calgary AB, Toronto ON, Ottawa ON, Montréal QC, Halifax NS.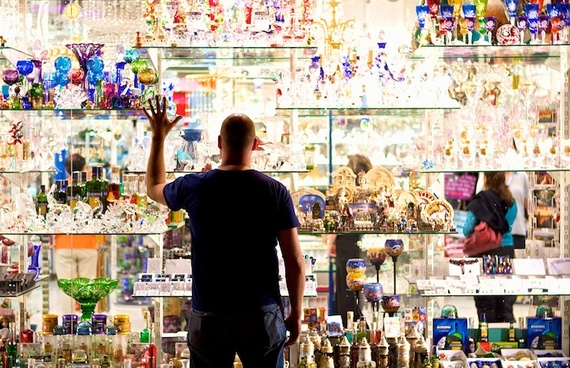 Deloitte's roots go back to 1845 and is a member firm of Deloitte Touche Tohmatsu Ltd., a large enterprise organization, with member firms in over 100 countries around the world.
Provides comprehensive services focusing on finance, tax strategy, technology, operations and HR to a diverse group of clients across all industries in Canada.
• Good profit sharing program and year end bonuses for all employees, not just senior executives.
• All employees get a three weeks paid vacation and also receive personal paid days off which can be randomly scheduled by the employee during the year.
• New mothers get 17 weeks of maternity leave at 100% of salary, coupled with an option to extend their leave as an unpaid leave of absence.
• One of the few companies in the world that actively encourages adoption, providing up to $20K per child with a subsidy.
• Provides "life after work" with retirement planning assistance, phased in work options and financial contributions to a structured pension plan.
Innovatia Inc. creates electronic documentation software products primarily for clients in the Enerty and IT Sectors. Head office is in Saint John NB and other locations in Halifax and Calgary.
It also provides sophisticated training services, conversions from paper to web based solutions, custom course development and related consulting services to its clients. The company not only services clients across Canada but others across the globe via subsidiaries in Bangalore India and the U.S.
• Very focused on creating local high tech/high value jobs in one of Canada's most historic cities.
• Encourages employees to save with matching RSP contributions and encourages employees to save with a generous profit sharing plan.
• Gives all employees a referral bonus when they help to recruit a new hire, with a contribution up ot $500.
• Has a high quality parental and maternity leave top up benefits, with up to 75% of salary for up to twenty-five weeks.
• Has an in house pay it forward sharing committee that manages its charitable program comprising employees from all locations and departments.
Pardon Applications of Canada, nationwide processing firm which serves thousands of Canadians, helping them gain a successful Canadian Pardon (also known as a "Record Suspension") and U.S. Entry Waiver applications, based in Ottawa, with offices in Edmonton, Toronto and Washington D.C.
• Committed to employee growth and satisfaction, providing in-house training and mentoring to facilitate advancement and careers skills for all employees.
• Provides maternity leave paid program for up to ten weeks at 75% of full salary.
• Culturally supports a flexible work week, including informal work from home programs and provides short term development programs open to all employees that run up to 6-12 months.
Nature's Path Foods Inc. , Richmond BC, is a manufacturer of organic breakfast foods, founded in 1985, family owned and privately held. Manufacturers pecialty breakfast foods and snack sold in specialty stores in over 50 countries around the world.
Nature's Path is socially committed and environmentally focused company, with core values combining profits with social caring. One of BC's greatest success stories, environmental and "green" to the core, demonstrating profits and environmentalism can be in harmony.
• Has a significant charitable footprint, their "Gardens for Good" and "EnviroKidz 1% For the Planet" programs stand out in their industry.
• All new mothers get maternity leave up to 17% of salary for 17 weeks and can take advantage of a great flexible work options plan after maternity leave is completed.
• Provides generous profit sharing and year end bonuses and employees are encouraged to save with a matching RSP program contribution.
• Each employee is provided up to $1K towards the purchase of an environmentally friendly vehicle each year.
• Green company to the core, employees are encouraged to grow their own organic product and get a steep discount on all the company's products.
• Employee development and improvement is encouraged, with tuition subsidiaries for ongoing learning and accreditation certificates.
Verafin, Ltd., founded in 2002, based in St. John's, NL, serving financial institutions around the world, Verafin is a provider of AML and Fraud Detection software for the financial industry, providing services to over one thousand financial institutions across North America.
• Has one of the best "open concept" office environments in the world and is committed to employee health with fitness stations on site: yoga, weights and yoga an aerobic classes.
• Good baseline financial benefits for all employees, encompassing a share purchase plan, referral bonuses for all new employees hired and matching RSP contributions.
• New mothers and fathers and even adoptive parents get top up payments of up to 75% of salary for up to 17 weeks and also provide a subsidy for in vitro fertilization up to $5,000.
• Good baseline support for ongoing employee development including tuition subsidies for job related training and formal in-house mentoring programs.
Source: Huff Post