Yener Torun, 32, is an architect-turned-photographer who has lived in Istanbul since he was 14, and has now decided to show an unconventional side of his city. His minimalist street photography shows Turkey's capital from a new perspective: one that is less traditionally Middle Eastern and more modern, industrial and geometric.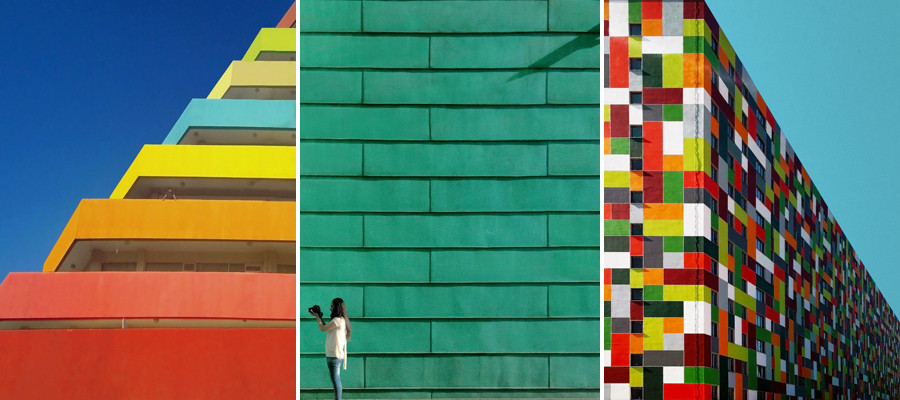 In contrast to the mosques and arabesques at the city's center, Torun's photos display the architecture of the city's suburbs, which, despite their leanings toward modernism, do still retain the contemporary flavor of the Middle East. Bright colors and sparkling shades illuminate staircases and buildings in the city's more modern areas.
"I dig every corner of the city to unearth these colorful gems," Torun explained to The Washington Post. "It really is not an easy task because majority of the new buildings are grey and dull, and finding these places in this grey mass is quite like a treasure hunt. These developing areas are usually very far from the city center."
Torun's passion was born by accident and shared via Instagram. The photographer hopes to bring his talent for creating jewel-like photographs to other cities.
"I do this with my own financial means," he added, "And creating a series for each city would take long time this way. I plan to start to look for sponsors or other kinds of partnerships to speed up this process."
Check out Torun's stunning vision of Istanbul below.
This post originally appeared on HuffPost Italy and was translated into English. It was edited for an American audience.
Source: Huff Post