Adorable Comic Illustrates The Adventures Of A Stay-At-Home Dad
Dad Salem Wildfire has been a stay-at-home parent ever since his 5-year-old daughter Kenzie was born, and in that time he's picked up a number of funny, harrowing and just plain bizarre stories from his day-to-day life with the little girl.
One night last year, the dad's artist friend Danielle Kukic was lamenting her lack of creative inspiration, and he suggested a webcomic based on Kenzie's shenanigans.Thus Daughter of the Wolf was born. Written by Wildfire and illustrated by Kukic, the comic features Kenzie's character as her alter ego "daughter of the wolf," starring alongside her Poppa and sometimes Momma as well. The title is inspired by a time when Wildfire joked to Kenzie that she was born a wolf pup and later turned into a human. Even after learning that her dad was kidding, Kenzie loved the idea of being little wolf. "She hasn't let it go since," the dad writes on the site's character descriptions.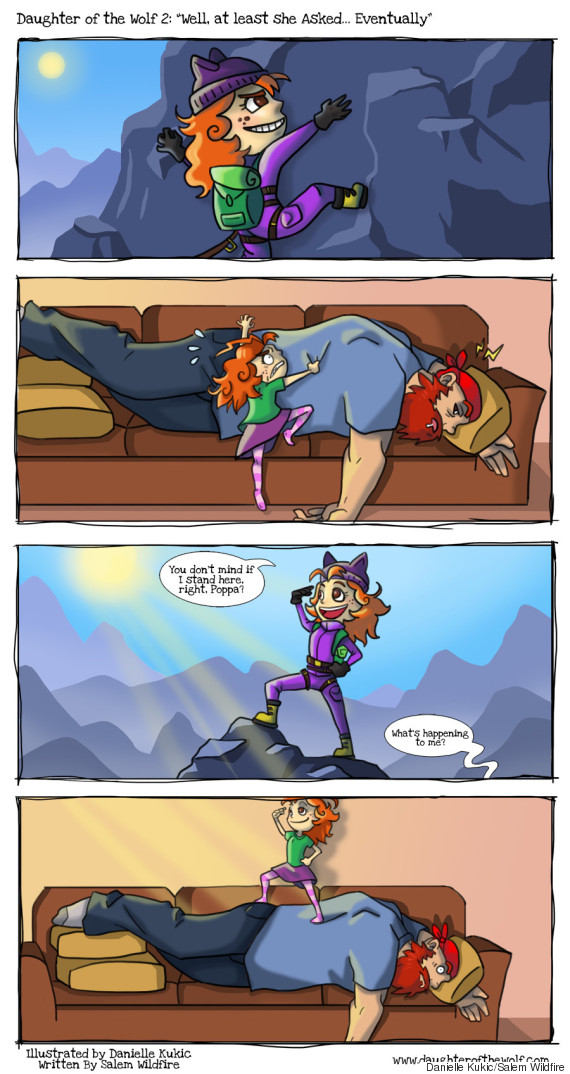 "Daughter of the Wolf" takes ordinary playtime adventures and microdramas of parenting and animates them to capture how truly monumental they can feel. As her illustrated comic character's antics demonstrate, "Kenzie is a wild child," her dad said, adding, "Her imagination is incredibly vivid, she's shockingly brilliant, and those two aspects combine in the most amusing ways."
Though Wildfire and Kukic initially started "Daughter of the Wolf" to entertain friends and family, they've been pleasantly surprised by the response from strangers. "The notion that there are hundreds of people I don't even know enjoying our work still blows my mind," the dad said.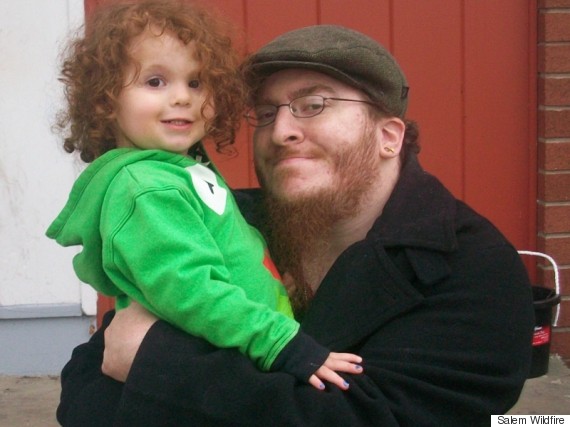 As for Kenzie, she might be the comic's no. 1 fan, Wildfire said. "She loves seeing her alter ego on the screen, especially in various costumes."
Keep scrolling for some samples from "Daughter of the Wolf" and visit the official website for the full collection.
H/T TODAY
@media only screen and (min-width : 500px) {.ethanmobile { display: none; }}
Like Us On Facebook |

Follow Us On Twitter |

Contact HuffPost Parents
Source: Huff Post