The Keurig machine arguably revolutionized the world of instant coffee, and now the Jevo, an appliance that delivers Jell-O shots on demand, may do the same for the world of instant drunken stupor.
Jevo can pump out 20 chilled two-ounce Jello-O shots in about 10 minutes. It uses pods similar in style to the Keurig's K-Cup, and the shots can be customized in color, flavor and brand of booze.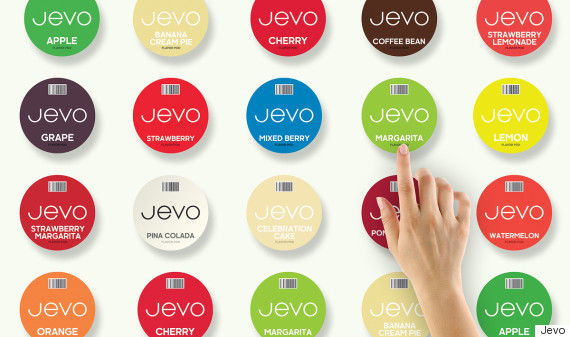 The product will launch at the Nightclub and Bar show in Las Vegas at the end of March. If mass-produced, it's sure to populate the bars of college towns everywhere.
Jeff Jentin conceptualized Jevo when he realized there was no automation about making gelatin. "We were sitting here looking at technology like Keurig and Soda Stream where you choose the flavor pod and the machine does the work, but there was nothing around the archaic, time-consuming and inconsistent process of making gelatin," he said.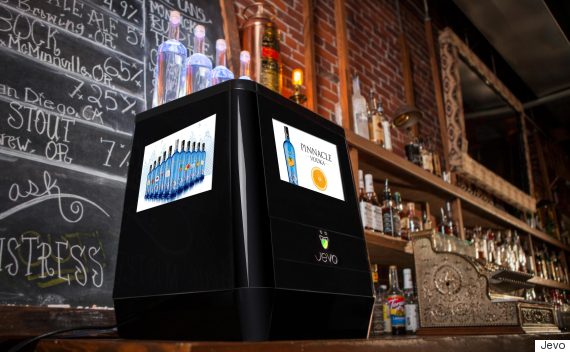 Jevo's gelatin shots aren't solely devoted to booze and the club. Jetton says the shots can be booze-free and sees a place for the machine in health care and senior care industries. In the future, the powder cups could be amplified with supplements, vitamins or medications. For now, frat brothers and sorority sisters are salivating in anticipation for 2016, when Jetton expects Jevo's first units to appear in bars. If that seems unimaginably far away, you can pre-order your gelatin automatic here.
Want to read more from HuffPost Taste? Follow us on Twitter, Facebook, Pinterest and Tumblr.
Source: Huff Post