Archaeologists in Egypt say they've discovered not one, but two beautifully decorated ancient tombs near the historic city of Luxor.
The tombs, found earlier this month in the Sheikh Abd el-Qurna ('Tombs of the Nobles') archaeological site, are believed to date back to the 18th Dynasty of the Egyptian New Kingdom (1543-1292 B.C.), according to a written statement from The American Research Center in Europe. Both were covered in hieroglyphics and colorful murals on plaster depicting the tomb's owners, who are believed to be father and son.
Both tombs contain debris and evidence of ancient looting and vandalism, according to the statement. The tombs share a courtyard with the Tomb of Djehuty, which was commissioned by a royal cupbearer for the pharaohs Hatshepsut and Tuthmosis III, Discovery reported.
A god's doorkeeper and his wife. The first tomb, discovered on Mar. 2, belongs to an Amenhotep (doorkeeper to the Egyptian god Amun) surnamed Rabiu, and his wife, Satamen.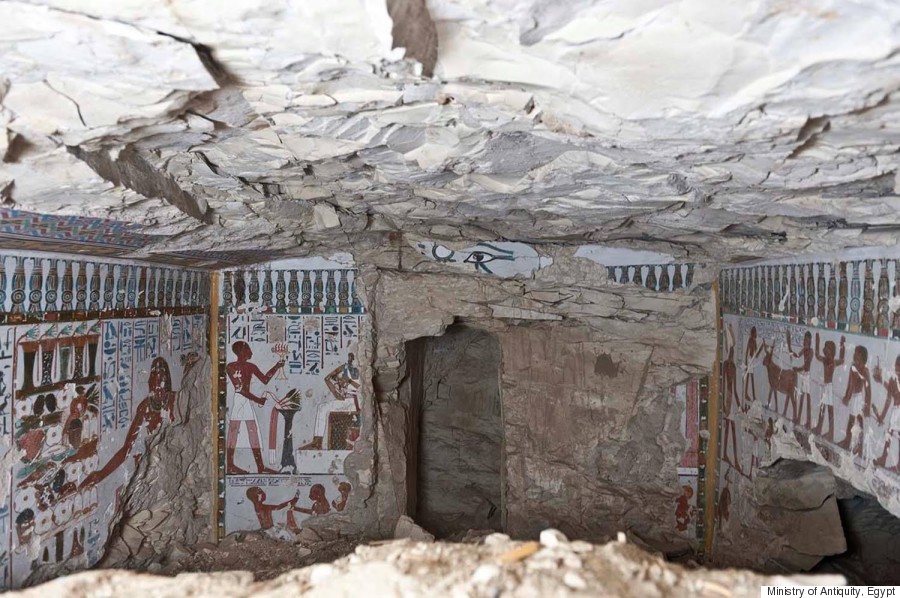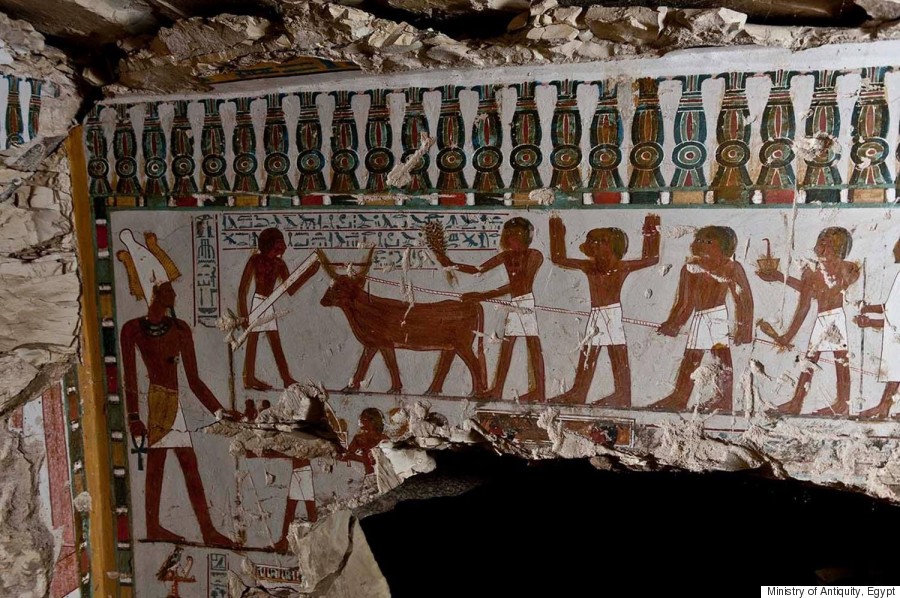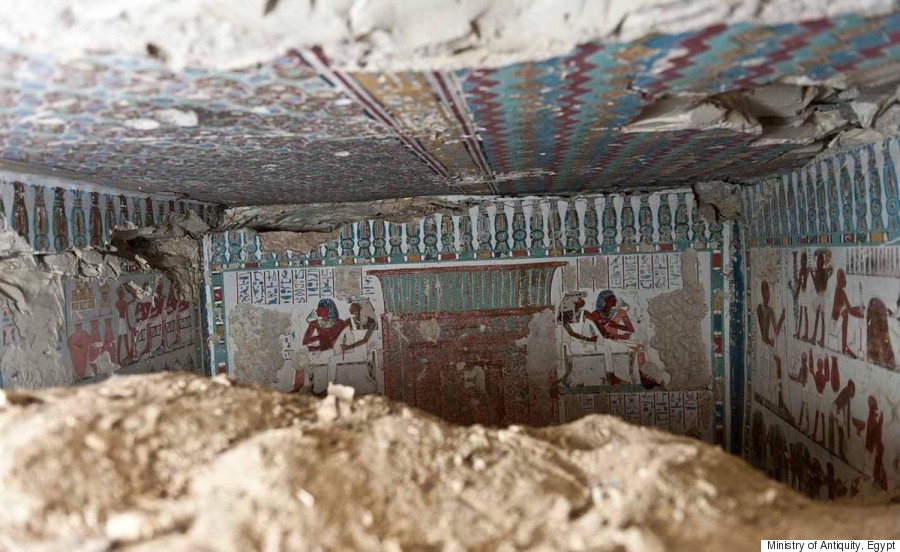 Amenhotep's son and his wife. The second tomb, discovered Mar. 10, belongs to Sa-mut, the son of Amenhotep and Satamen, and his wife, Ta-Khaeet.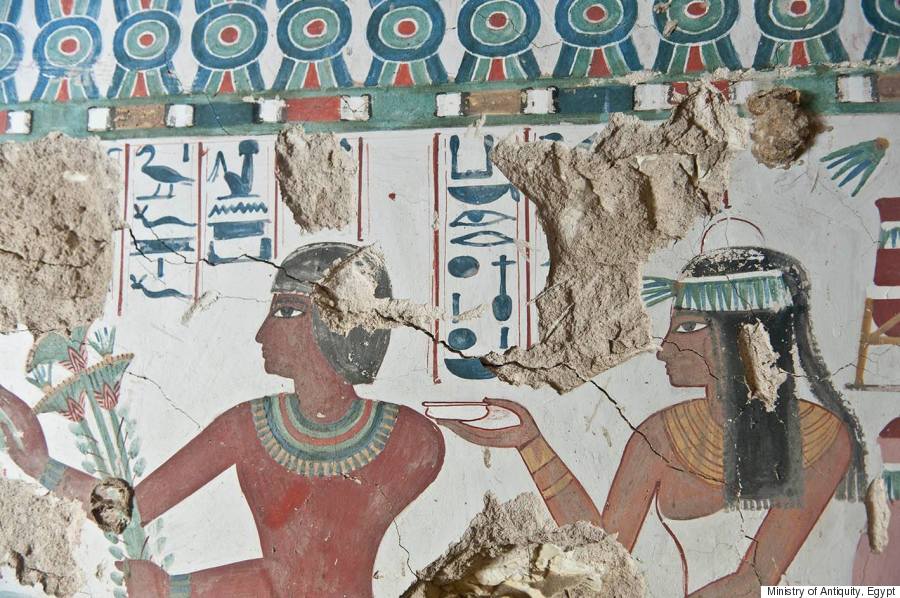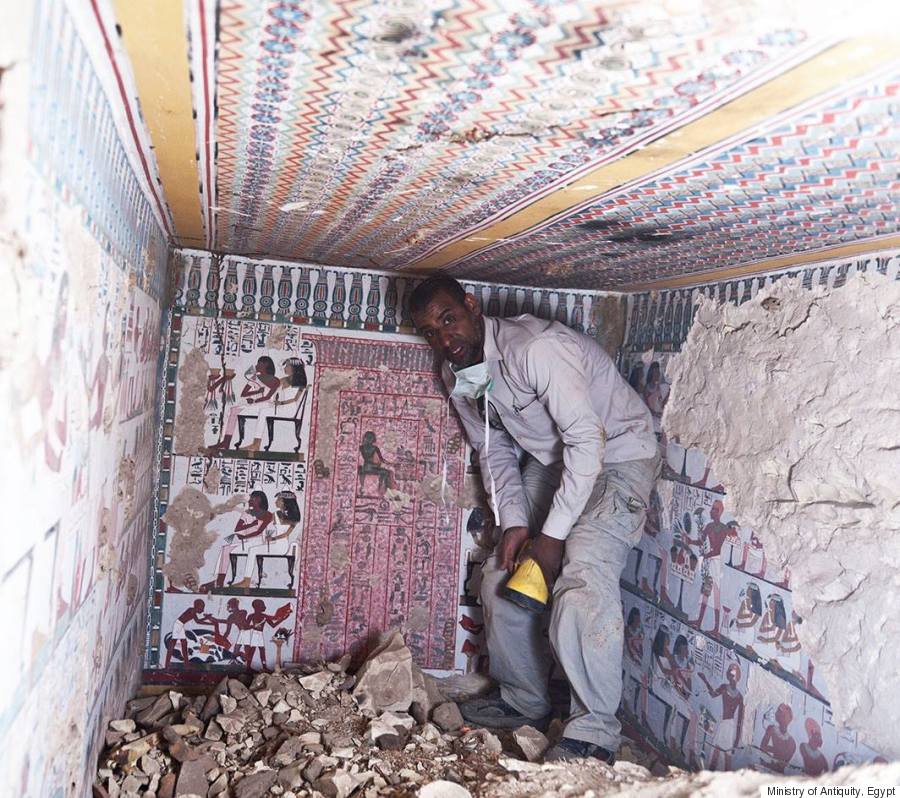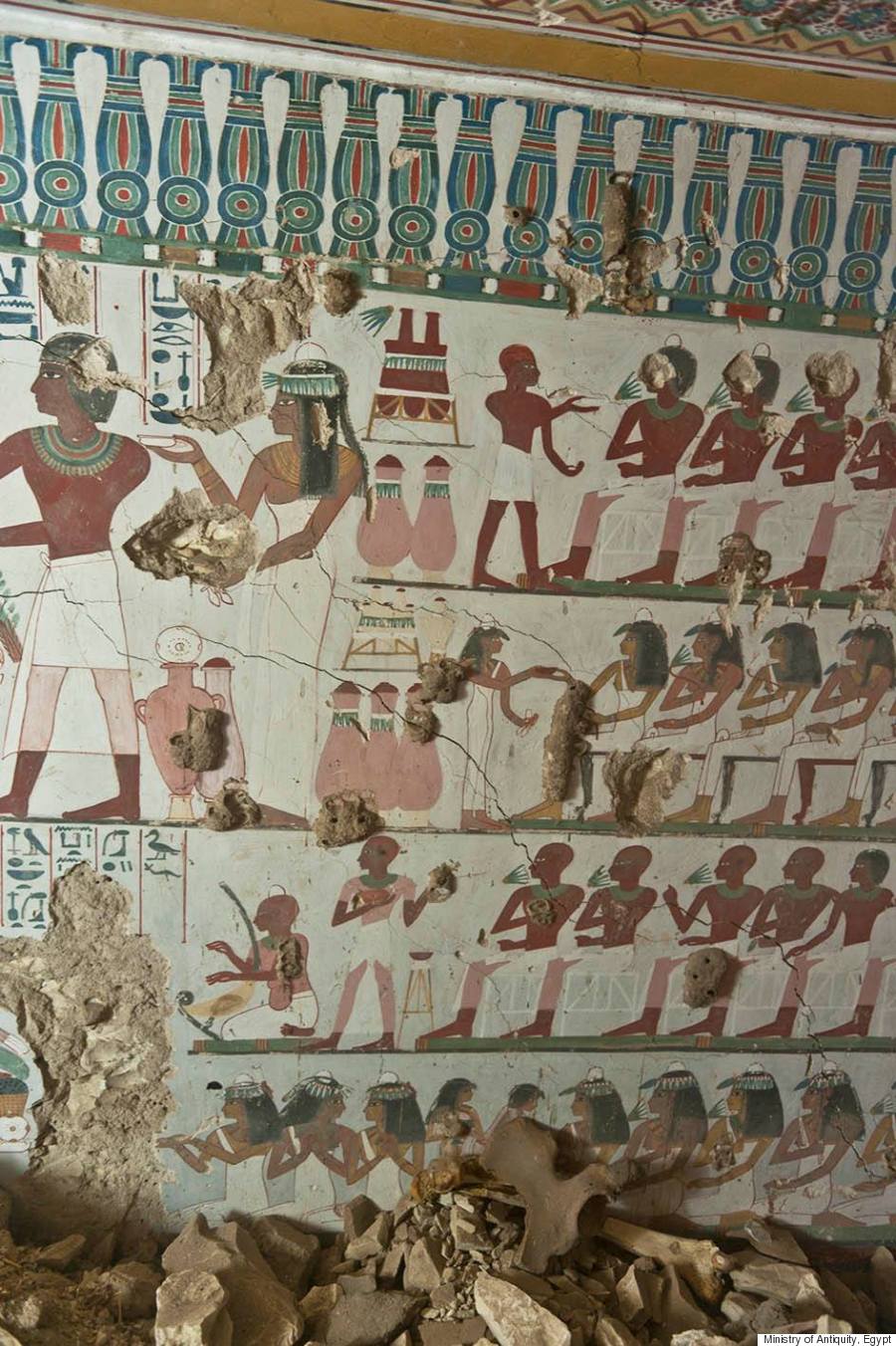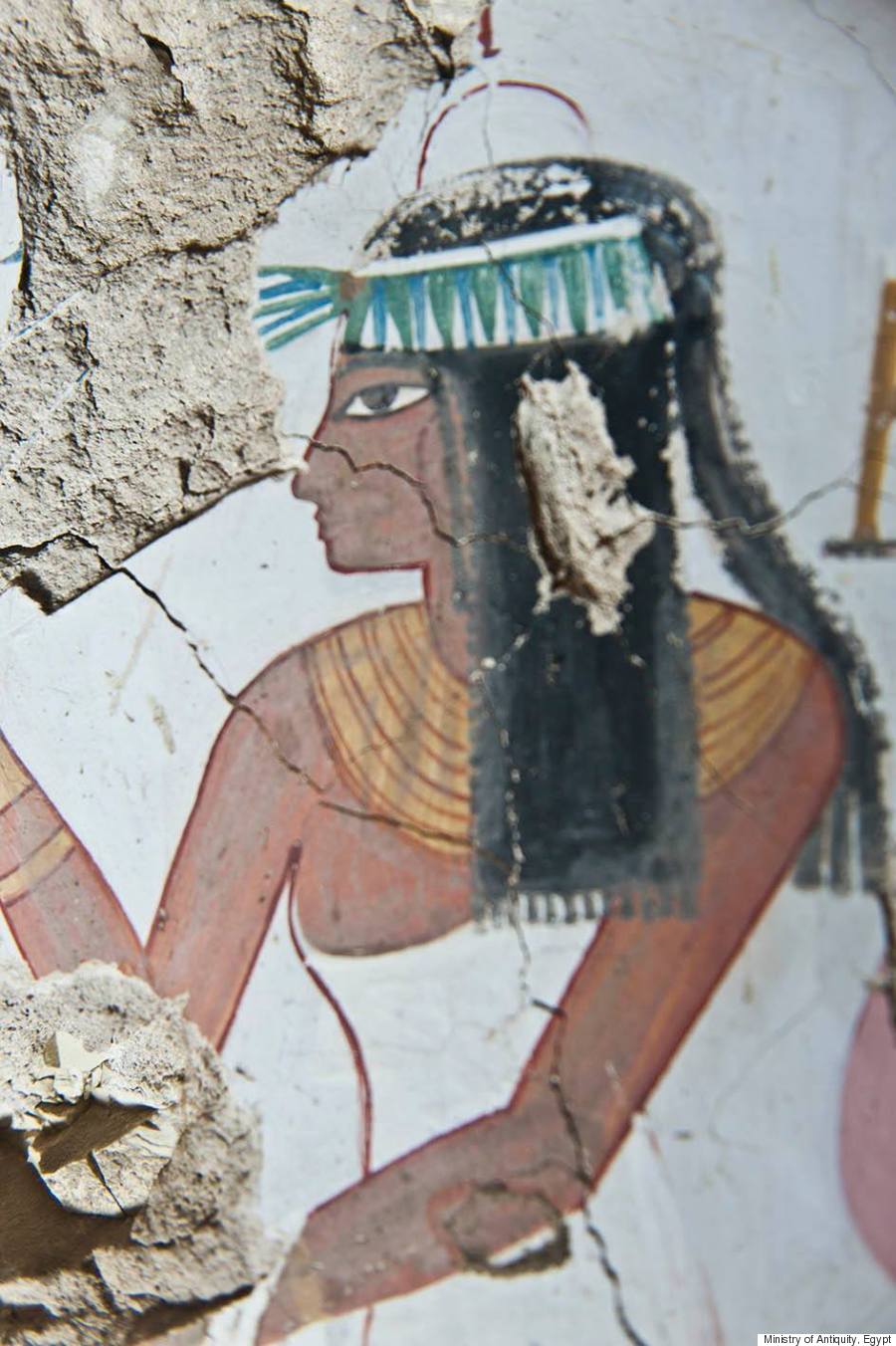 Source: Huff Post