Beet and Goat Cheese Tart
Beets are one versatile vegetable. Roast them in a skillet, bake them into quinoa patties and use them to dress up a colorful salad.
Now we're bringing you the beet and goat cheese tart. We top a flaky, buttery puff pastry with sliced beets and crumbled goat cheese, then bake until the tart is warm and golden and the cheese has melted. Serve it as an appetizer, side dish or main course (with a side salad, obvi).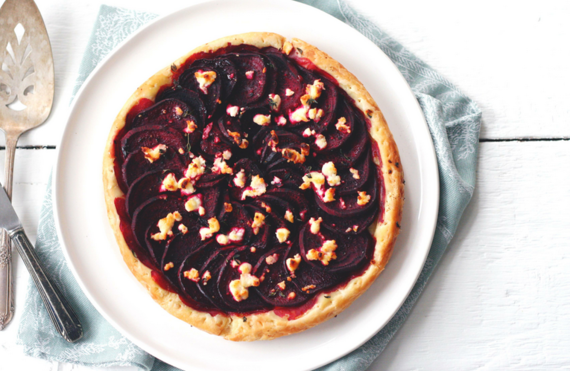 More recipes from PureWow:
Sweet and Smoky Beet Burgers
Quinoa-Beet Cakes
Oven-Roasted Beets and Potatoes
Roasted Beet Salad
Pickled Beet and Charred Broccoli Salad
Whole Roasted Carrots
Source: Huff Post