When you enter a country often hyped in international media as a draconian dictatorship, it's hard to know what to expect. I felt a tad nervous when traveling to Brest, Belarus from the tiny border town of Terespol, Poland by train. Even for my Polish friends, Belarus — a landlocked country of just 9.5 million people that's had the same president for over 20 years — seemed closed-off, a place they had not imagined visiting.
Yet, soon I would spend 10 days in a country that exceeded my expectations: Belarus boasts fascinating historical monuments, telling architecture, a vibrant and modern cultural scene, friendly people and — contrary to stereotypes — even delicious food.
Brest: Are we in Belarus yet?
While I envisioned entering "another world" after crossing the Belarusian border, I could not actually tell right away that I was no longer in the European Union. An impeccably clean and polished city, Brest's main pedestrian walkway, Sovetskaya Street, is dotted with posh boutiques and cute cafes. Most of them are equipped with Wi-Fi networks accessible through a highly complex password: 123456789.
Brest retains its former Soviet character with huge high-rises, bus stops that look like mini-barns, and aesthetically questionable, yet sturdy, old vehicles, including the tall tractors that even police officers use. These are a staple in the country's economy — so much so that a Minsk-made tractor called "Belarus" is exported to over 100 countries.
I discovered one of the most sweeping views of the city by walking along the tranquil Mukhavets River to Tashkent Cafe. There you can enjoy some traditional Belarusian dishes — such as draniki, a divine potato pancake usually doused in sour cream, or khaladnik, a surprisingly tasty cold borscht served with hard-boiled eggs and boiled potatoes.
Brest's ultimate highlight is the massive Brest Fortress, a touching memorial that commemorates the Soviet resistance against the Germans in 1941. Belarus has the most harrowing history of any former Soviet country, with nearly a third of its population having perished during World War II.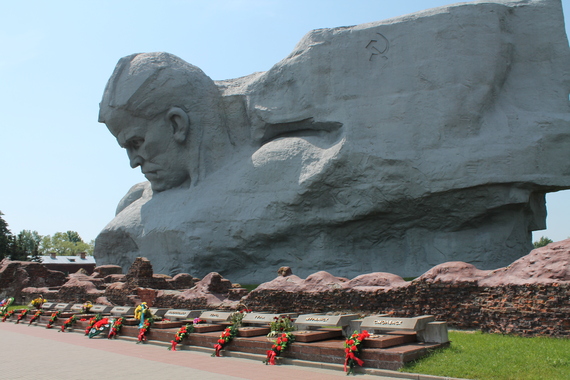 Minsk: Simultaneously stuck in time and modernizing
If it was not for two ever-bustling, giant McDonald's in the center of the city, walking through Minsk would feel a bit like being stuck back in time. Nearly 80 percent of Belarus' cosmopolitan capital was destroyed during World War II, and rebuilt in a Stalinist realist style.
Stroll along Frantsisk Skorina Avenue for the starkest glimpse: grandiose buildings like the Minsk Concert Hall and KGB Headquarters dot the wide avenue. Its shining glory is Victory Square, which is enclosed by two bow-shaped housing blocks with red propaganda slogans on top. For more modern architecture, visit the National Library — opened in 2006, it looks like a glowing diamond shaped spaceship landed haphazardly in the park.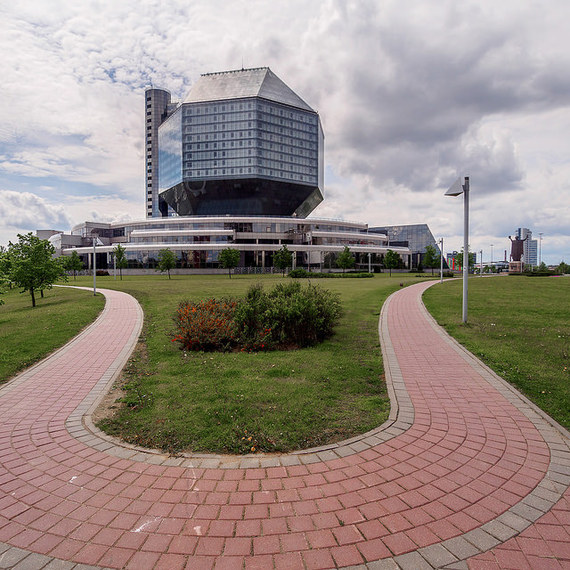 The city's modernizing character is also evident in its elegant eateries: one of my favorites was Bistro de Luxe, which serves smooth coffee, perfectly poached eggs and cottage cheese-filled blini. For a buffet-style restaurant serving traditional Belarusian food, visit the centrally-located Lido: even a heaping tray of food and drink at the serve-yourself joint will not set you back more than $10.
There are a number of trendy bars scattered throughout central Minsk, but Belarusians in the summer often enjoy their own drinks along the Svislach River, cooling down in the humid air.
Art lovers should check out the National Art Museum — whose international and domestic collection is especially impressive considering that the majority was sacked in World War II and never returned. For a contemporary twist, stop by Ў. Named after a character that only exists in the Belarusian Cyrillic alphabet, Ў is an airy gallery that only displays modern art in Belarusian and English — a way of carving out its own unique identity amid the dominantly-spoken Russian language.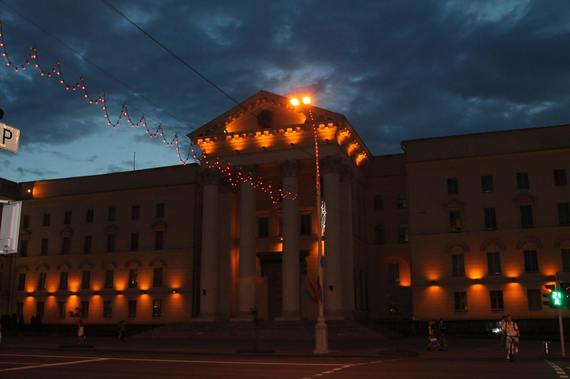 Along the Russian Border
Situated only about 50 miles from the Russian border, Mahilyow (or Mogilev, as it's also called) is Belarus' third largest city. Traveling there from Minsk was a testament to how cheap Belarusian train travel is: a comfortable seat on the four-hour ride with subtitled Christmas movies (in May) was about $5.
Much of the Mohilyow is perched on a hill overlooking a sprawling valley. The Russian influence can be seen in the architecture, including gold-dome topped churches and beautiful baroque monastery, St. Nicholas, whose cathedral is preserved from 1668. Ubiquitous lit-candles made the inside seem even more golden and ornate.
Strolling along the Dnieper River with my friendly Couchsurfing hosts, I was surprised to spot a scenic outdoor beer garden. There I tried Alivaria — a refreshing Belarusian beer that's been brewed since 1864. We also stopped in the cozy, student populated Buffet Kafe, which showcases Belarusian dairy at its finest through an array of milkshakes, ice cream sundaes and pizza, before returning to their modest flat in a classic tall, yellow high-rise.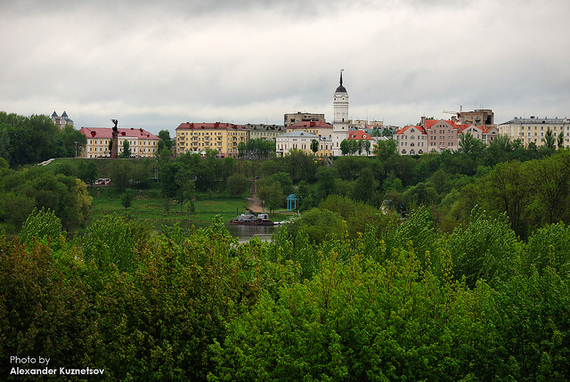 Planning a visit?
Getting There: Belarus' national airline, Belavia, continues to add new routes. But it's also easy to reach Belarus by train or bus: frequent trains make the 2.5 hour journey from Warsaw to Terespol, Poland. From there, it's just a half-hour hop over the border.
Visas: I was lucky enough to visit Belarus during the 2014 Ice Hockey World Championship, when the only "visa" required for foreigners was a hockey ticket. Yet normally it's not so easy: most visitors, especially Americans, are required to fork down a solid amount and receive a letter of invitation.
Currency: It's easy to become a millionaire in Belarus: I exchanged 100 euros (about $110) upon my arrival and received about 1.3 million Belarusian rubles. Belarus continues to experience high inflation, which explains why most private enterprises prefer to pay their employees in dollars or Euros. There are many ATMs and banks in most cities, and debit cards are widely accepted.
Language: Increasingly, younger people can speak some English but nearly everyone I met was eager to assist, even if a language barrier existed.
This post originally appeared on the travel website Gogobot. Photos: Inside the Brest Fortress by Rachel Stern; Minsk Library by my life, the universe via Creative Commons, KGB Headquarters by Rachel Stern, Mogilev by Alexander Kuznetsov via Creative Commons.
Source: Huff Post