Benjamin Tan: If You Have Great Idea, Don't Look Back or Hold On to Parachutes
This is part of the #CareerAdvice series – featuring successful professionals who share their advice to people who would want to take their career to the next level.
He's one of Singapore's pioneers in the digital industry with over 21 years of experience. In 1994, he kickstarted Singapore's first web agency while in his 2nd year of Computer Science bachelor program at the National University of Singapore.
Now, Benjamin Tan is the CEO & Chief Digital Officer of GREY Digital for the Southeast Asia. He also leads GREY digital's global data initiative called, RealM, a real-time data platform for performance marketing. He shares with us his unconventional approaches for his career and the importance of learning one's craft before deciding to venture out on your dream startup.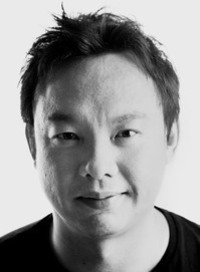 Benjamin Tan, CEO & Chief Digital Officer, Southeast Asia of GREY Digital
Tell us a bit about how you started and highlights of your career.
Way back in 1994, a couple of friends and I teamed up for a research project about this new thing called The Internet.
Specifically, we were in our 2nd year of our Computer Science degree in National University of Singapore and was the project was about finding commercial applications for the web. We built a "search engine" and could have pretty "HTML" banners, and scored an A.
I wanted to buy a car, so one day I spent a whole day cold calling business directory companies and Klaus Agethon agreed to buy our engine for $60K. That same day I decided not to buy a car, and started Information Laboratories Pte Ltd, now known as The Infolab.
It was the 1st or 2nd web agency to open in Singapore.
If you could advise your 20-year-old self today, what would you tell him?
Take your time, see the world before you start anything because it will be decades before you can do all that again.
Cut your teeth on someone else's payroll and learn as much as you can before venturing out. Also, success is not a lifetime trend so take your successes, but be modest and never assume you are better than anyone else with a good idea.
What has been the most valuable advice you've ever gotten when you were faced with challenges in your career?
If you find a problem familiar, it means it is a repeating problem. If it is a repeating problem, then the common factor in that problem is yourself.
What would you advise those who are looking to take their careers to the next level?
You need to understand the situation and seize opportunities. Unfortunately I don't think you can force or engineer either of these.
Rather look for that magical conspiracy of idea, timing and need. And then you go, do not look back or hold on to parachutes.
It's always ok to try and fail on your own accord. Never fail because of someone else or fail to try because of your own self.
Learn more from Ben by connecting with him on LinkedIn.
Enjoyed this? Watch out for the next #CareerAdvice series or share your own. Connect with me on Twitter and LinkedIn.
Source: Huff Post