S'mores are the end-all, be-all summertime treat. They go hand-in-hand with campfires, which go hand-in-hand with lovely long summer evenings. But not many of us want live through three seasons without our favorite combination of marshmallow, chocolate and graham. That's why we've found ways to turn this holy trinity of sugar into pies, cakes and even cookies.
And now we've gone one step further and found a way to make s'mores relevant at this coming Easter holiday. Behold, the ultimate springtime treat: the Easter S'more.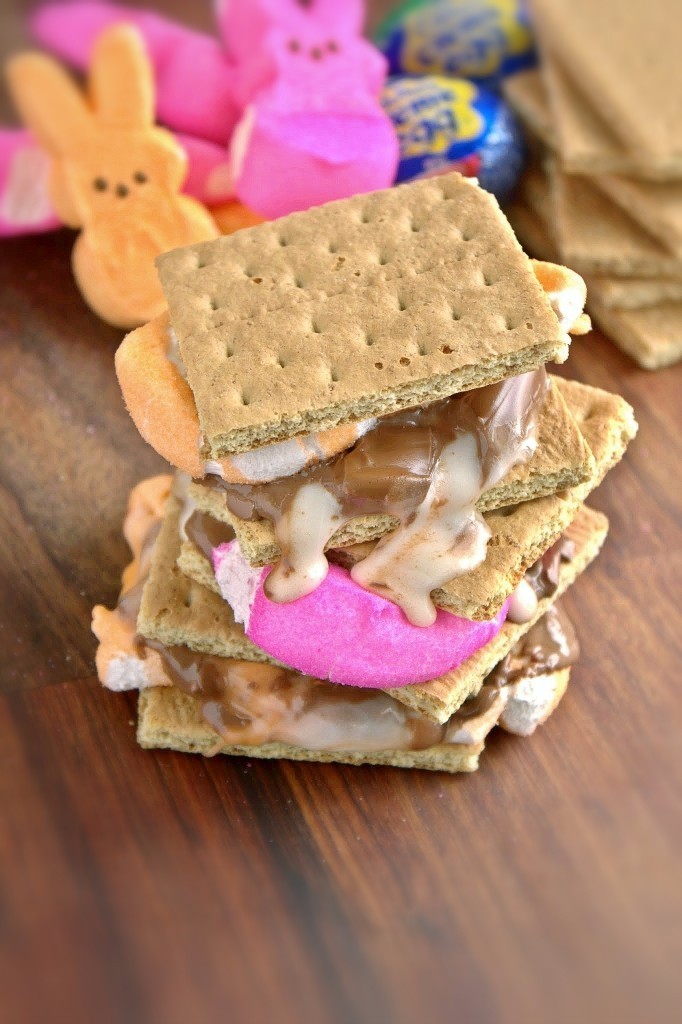 Photo credit: And They Cooked Happily Ever After
This s'mores recipe combines the two great loves of Easter, the Cadbury Creme egg and PEEPS, and it unites them into one beautiful melted mess — all held together with graham crackers of course. It's bold. It's sugary. And it makes a whole lot of sense. The PEEPS replace traditional marshmallows and the Cadbury egg fills in for the Hershey's chocolate. There's a bonus sugary creme filling too. You'd be a fool not to make one.
Food blogger And They Cooked Happily Ever After is responsible for this most festive of recipes. Head on over the site to get the full tutorial.
Want to read more from HuffPost Taste? Follow us on Twitter, Facebook, Pinterest and Tumblr.
Source: Huff Post