When you publish your autobiography at age 88, you must think that's it, right? Not so for Frieda Lefeber, who recently turned 100 and is celebrating her first solo art exhibit of 65 landscape and portrait paintings, now on display through April 7th at Rosemont College in Pennsylvania. Truth is, Lefeber could certainly write a few dozen more chapters to her 2003 memoir, "Frieda's Journey" and plans to, she told The Huffington Post.
She lives on the third floor (walk up) of her 60-year-old daughter Hope's house and shops, cooks dinner for the family and cleans up every night. She also exercises five mornings a week at either Curves or with a trainer. And yes, she still drives and says she doesn't need glasses thanks to cataract surgery about 20 years ago. She does like to take a nap daily, but just for an hour at most. "I sleep well," she said.
"I have very good genes," she said, noting that "An ancestor lived in Germany to be 114. I try to emulate him." She has always eaten right and stayed active. As a nurse for more than 50 years, she said she saw too much suffering from bad lifestyle choices.
"If you can't stay active physically, at least stay active mentally. Play bridge or learn a language," she advised. She has studied Hebrew for eight years and now speaks it at a college level.
Pat Nugent, curator of the Lawrence Gallery at Rosemont College where Frieda's art is now on display, described her thusly to a local TV reporter, "She's fun, she's chic and she's all that, but she's enormously self-disciplined."
But Lefeber's life was not always easy. She is a Holocaust survivor who barely escaped Germany when she was 23. She recalled how her train was stopped at the border and a Nazi inspector spotted a fake ring on her finger. "Jews were not allowed to take jewelry or things of value with them with them when they left," she explained. She told the inspector that it was costume jewelry with little value, but still they removed her from the train to examine the ring more closely. The train began to slowly leave the station without her on board when the inspector handed her back the ring. "I ran after it and a Dutch conductor pulled me up. I almost missed the train. I got on board and almost collapsed," she told The Huffington Post.
When she arrived in America, she had just $4 to her name. Her sponsor was 2.5 hours late to meet the boat and immediately announced that the family could no longer afford to pay her to be their nanny. "The woman asked me 'where should I drop you off?'," recalled Frieda. "I had no one I knew in America except a pen pal. She took me to my pen pal's address and I waited three more hours for her to come home from work, hoping and praying she would let me stay. She lived in a one-bedroom apartment on 86th Street and had her two sisters living with her. She had no room for me. I slept on the floor for nine days, until I could find a job."
And she was unstoppable. She eventually became a registered nurse who worked in hospitals and a celebrity spa in New York.
Over the years, she cared for some eminent people, including, fittingly, another late-in-life painter: Grandma Moses, reported Philly.com.
Frieda didn't take up painting until she was 73 — and earned a certificate from the Pennsylvania Academy of the Fine Arts 10 years later at age 83. She continues to travel frequently, enjoying trips to France and Italy to paint. She embraces life and lives it fully. About the only thing she doesn't do is spend much time online. She took a class in how to operate her computer two years ago but never really got into it, she said.
In speaking with her, it's clear that she's sharp as a tack. Her daughter Hope says "My mother's memory is better than mine. She recalls dates and relatives and who went to live where and when they did it."
Says Frieda about her painting: "I paint nonstop. Actually, sometimes I lose track of time and just keep painting into the early morning." And she prides herself on packing every day with activities.
"If you have too much time on your hands, you will wind up feeling sorry for yourself," she says.
Smart woman. Congratulations, Ms. Lefeber.
Check out these examples of her work: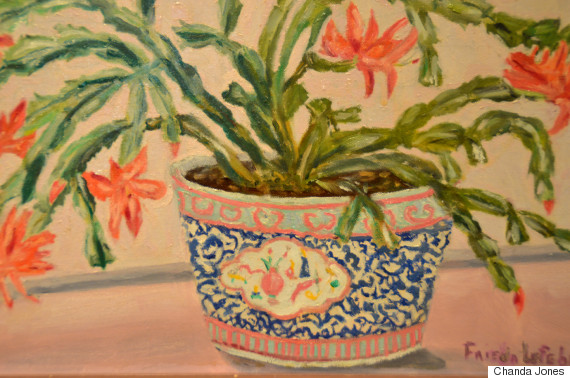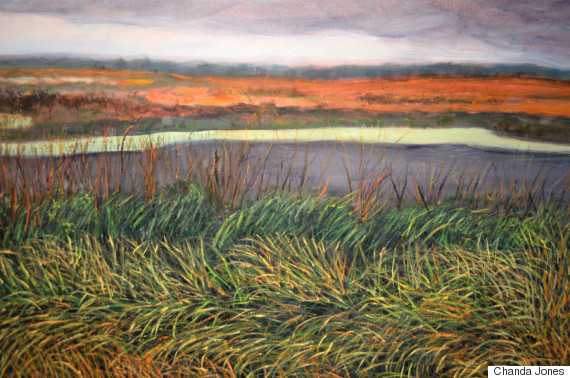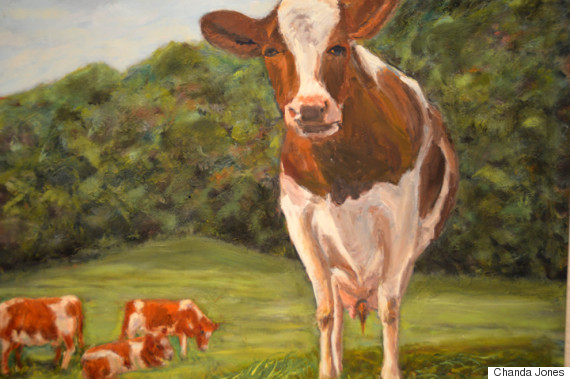 Like Us On Facebook |

Follow Us On Twitter |

Source: Huff Post