Daniel Franzese Landed a New Role: HIV/AIDS Awareness Advocate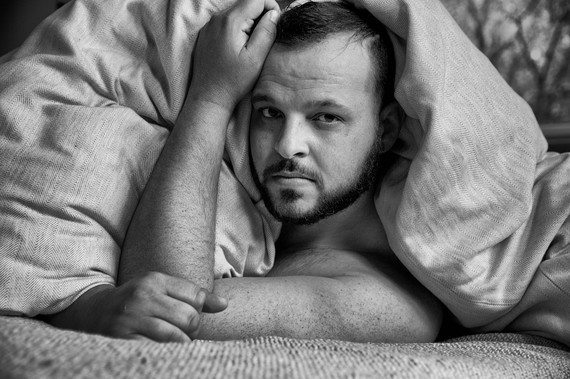 Portrait by Daniel Jack Lyons
Big things are happening for Daniel Franzese. He publicly came out, created a string of popular parody videos on YouTube, landed his role on Looking, and is now an ambassador for the Elizabeth Taylor AIDS Foundation. I got the chance to to talk to Mr. Franzese about his new role in HIV/AIDS advocacy.
Phillip M. Miner: I learned you're now an ambassador for the Elizabeth Taylor AIDS Foundation and you're out spreading the message about making HIV-related issues more prevalent in TV and the movies. Why is having HIV-positive characters on TV important?
Daniel Franzese: I'm learning a lot about HIV and AIDS. That's what got me this passionate and involved. When this season of Looking started, I was playing the only HIV-positive character on scripted television, which to me seemed so odd and not right. GLAAD has reported that since the mid '90s there have been very few HIV-positive characters on TV, and right now Eddie is only one of two in all of scripted television. I know the power media has. I know the effect filmmaking, television, and stage work have on spreading the word and educating people. I have a memory of growing up and seeing The Ryan White Story and seeing a couple of very special episodes that were meant to educate us. There was a real movement in late '80s and mid '90s in television of helping people understand what was happening with HIV and AIDS and understanding how to protect yourself. When HIV-positive characters were more prominent on TV, the exposure and education was directly affecting the decline in new infections.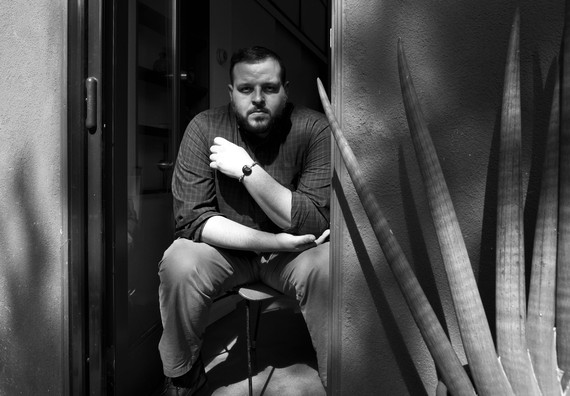 Portrait by Daniel Jack Lyons
PM: What do you think changed?
DF: I think there were other things in the gay rights movement that also deserved attention. Hollywood started exploring other stories of gay life — gay couples and families — and now trans characters. However, the stories about HIV and AIDS cannot be ignored. I think it's time Hollywood recommit itself to telling these stories until we've eradicated the disease.
PM: Speaking of exploring other aspects of gay life, I love how Looking is telling Eddie's story. It's great to see a story about an HIV-positive person that's about him living his life.
DF: The creators of Looking did not want Eddie to be portrayed as a victim but rather as someone who's capable of being pursued and falling in love. His story ignites hope.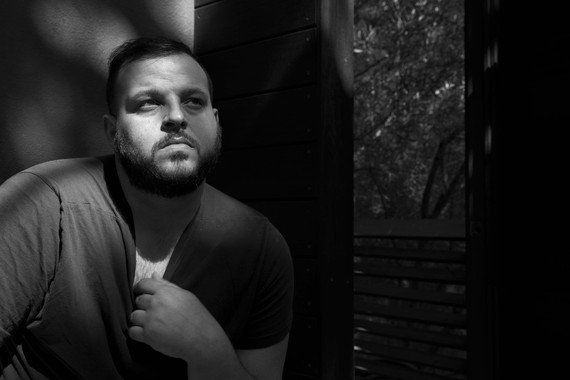 Portrait by Daniel Jack Lyons
PM: You've said there need to be more HIV-positive characters. What type of character would you like to see?
DF: Playing a big guy on Looking, I know that I represent an underrepresented group of people within the gay community. Now that I am playing someone HIV-positive, I realized how underrepresented this demographic is too. I'd love to see an African-American female character with HIV, as they are one of the groups who are at greatest risk right now. We need to see more serodiscordant couples — more of them, and different types of them, and how they're making it work. People need to see what it would be like to be in a mixed-status relationship.
PM: My day job is writing for an LGBT health center, and we talk about PrEP frequently. I know PrEP is revolutionizing people's attitudes toward serodiscordant couples.
DF: I've learned a lot about PrEP too, and the ways it's become much easier for those with different HIV statuses to have a sexual relationship. I thought I was protecting myself correctly, but I came to realize — through my experience with HIV-positive friends, the role on Looking, and as an ambassador to the Elizabeth Taylor AIDS Foundation — that I was actually misinformed in a lot of ways about PrEP. After learning the facts, I realized I need to be vocal and help inform those who don't have the proper information. PrEP is definitely something a lot of gay men don't have the facts on. I feel like the biggest misconception is people can have unprotected sex if they're on PrEP. That's definitely something I didn't understand. Also, heterosexual people might not know PrEP is available to them. Right now we have the tools to end new infections by 96 percent if we use them. If Hollywood recommits itself to using its influence, then we can start to see a real change with the numbers.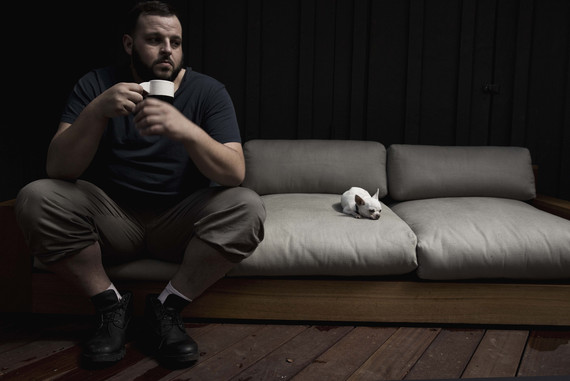 Portrait by Daniel Jack Lyons
PM: Here in New York we have the goal of ending AIDS by 2020. It's an aggressive goal.
DF: But possible! I think that's the exciting thing, when people realize it is possible to end HIV and AIDS. When everyone is getting tested, and people who are positive are receiving the care and medicine they need, and those who are positive are utilizing the tools available to not transmit the virus, we can do this! We're in a new day and age, and information can reach people a lot quicker this time. We can stop HIV and AIDS once and for all!
PM: When I type this up, every one of those sentences is going to have an exclamation point. You're fired up.
DF: Yes, I am fired up! When I learned that the numbers of new infections were declining when HIV-positive people were being more accurately represented in film and TV, and once they were portrayed less, the numbers rose, this was a wake-up call, proving the influence Hollywood has on this issue. Now that Hollywood is slowly starting to integrate modern-day stories of HIV-positive characters back into the forefront, it's now time for the public to be proactive and take the steps to educate, protect and prevent. I want to say to everyone who reads this: Get out there and start the conversation with your friends, talk to your doctor, get informed, know your status. These are the first steps to putting an end to HIV/AIDS.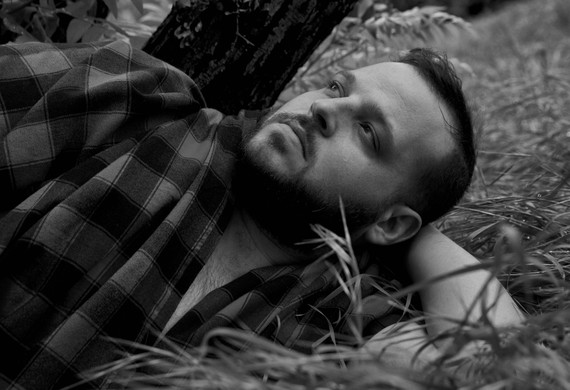 Portrait by Daniel Jack Lyons
For more information, go to elizabethtayloraidsfoundation.org and glaad.org/HIVF, and follow Daniel on Twitter and Instagram @WhatsUpDanny.
Source: Huff Post